Comprehensive Car Insurance
Don't want to leave anything to chance? Get the highest level of cover with comprehensive car insurance.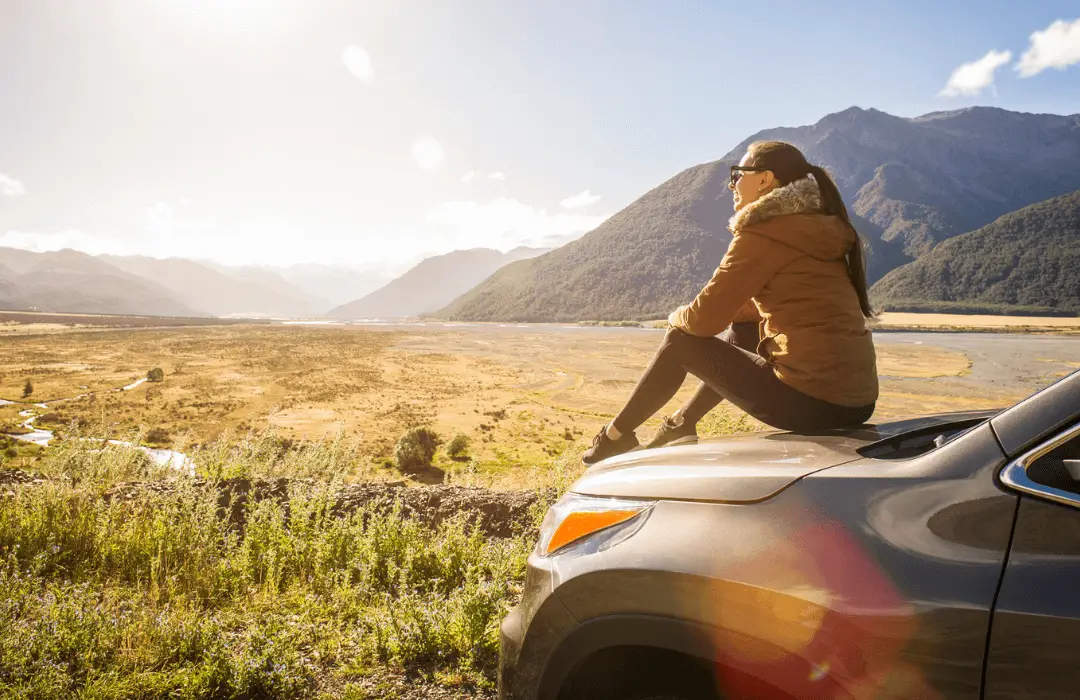 Save over £200*
Compare up to 105 UK car insurance providers
Get instant quotes and instant cover
Switch with minimal effort
From a 6-car pileup on the motorway to a rogue shopping trolley in the carpark, comprehensive insurance provides the highest level of protection available. It's designed to cover your car, other people's cars as well as other people's property when the unexpected happens.
What does comprehensive car insurance cover you for?
You may be asking yourself, 'What is fully comprehensive car insurance and what does it cover?' Comprehensive car insurance, or 'fully comp' covers loss or damage to your own vehicle and your legal liability to a third party for loss or damage to their vehicle or property or any injuries they sustain. A typical comprehensive car insurance policy covers your vehicle against the following:
Flood, hail or storm damage (an 'Act of God' or unavoidable damage)

Malicious acts
Fire and theft
Accident or collision
Injury to other people and damage to their vehicles and property
What extra cover should I consider?
Most comprehensive policies also include a range of extras, or have them as options:
Cover for belongings inside the car
Roadside assistance
Towing and storage costs
Emergency travel, accommodation and repairs
New for old
Use of hire car
Windscreen replacement
Replacement car cover
Legal liability cover
Lock and key replacement
Cover is usually dependent on the vehicle being used by a nominated driver(s) for private and occasional business use only and never for commercial use or driving tuition.
How much does comprehensive car insurance cost?
How much your insurance will cost depends on a variety of factors and finding the right comprehensive car insurance for you takes time. Insurers determine your level of risk and the premium you pay by looking at various indicators. So, how much does comprehensive car insurance cost? It depends on you and your car.
The following can affect your car insurance premiums:
Driving history. If you have a driving record full of parking and speeding offences, it will have a negative impact on your insurance.
Claim history. Insurers rate drivers on a scale of one to six, with one being the highest rating. This is referred to as the no claims discount, the longer you go without making a claim, the lower your premiums.
The type of car you drive. The type of vehicle you drive does impact your premiums. For example a sports car costs more to insure than a family car.
Your age. Practice makes perfect, which is why younger drivers pay higher premiums. Similarly, seniors can also expect to pay more as they're deemed to be of higher risk.
Where you park. If your car is kept in a secure location (e.g. a garage) you can expect to pay less than someone who parks their car on the street.
What you use your vehicle for. What the vehicle is used for will impact the premiums. Business car insurance generally costs more. Vehicles such as taxis that are on the road all the time attract higher insurance premiums.
What is excess and why do I need it?
An excess is the amount you must pay towards a claim. Most comprehensive car insurance policies let you choose the amount of excess. For example, if you have a claim worth £1000, and you have a £100 excess, you'll only receive £900 from your provider. The more you choose, the less your premium will be. However, when opting for a higher excess it is important to ensure that you will have sufficient funds on hand to pay it if required.
As the cost of repairs resulting from minor accidents is often less than £1,000, many people opt for an excess around this level, so they do not have to claim on their insurance and jeopardise their rating.
Most car insurers offer two types of excess. A compulsory excess, which they set and can't be changed, and a voluntary excess, which you can set yourself.
You'll need to think carefully about setting your voluntary excess. If you think you can pay a large sum of money towards a claim, then your insurer will almost certainly reward you with a lower premium. However, this could result in your claim being extremely expensive.
What other types of cover can I get?
Comprehensive car insurance is designed to cover any and all vehicle and property damage, even if it was found to be your fault. The main types of car insurance are as follows:
Third party Covers any injury or damage to the other people, property or vehicles involved in an accident deemed your responsibility. It also covers any legal claims against you and can be purchased alone. It is the minimum legal requirement for insurance in the UK and is included in comprehensive car insurance policies.
Third party fire and theft Combines fire and theft coverage for your own vehicle with the benefits of third party insurance as above. It too can be purchased by itself, but is also covered by comprehensive car insurance policies.
Comprehensive Covers damage to your own vehicle from fire, theft and any other hazards named in the policy and also includes the benefits of third party insurance and extras.
Car insurance comparison
| Cover | Comprehensive | Third Party | Third Party Fire and Theft |
| --- | --- | --- | --- |
| Agreed value cover | | | |
| At-fault damage to other vehicles | | | |
| At-fault damage to own vehicle | | | |
| Compulsory | | | |
| Fire | | | |
| No claim bonus protection | | | |
| Not at-fault damage to own vehicle | | | |
| Theft | | | |
| Third party personal injury | | | |
| Valuables protection | | | |
| Windscreen cover | | | |
*Cover varies depending on provider
Should I get third party, third party fire and theft or comprehensive insurance?
Which is the best* car insurance for me? It's a common question but a tough one to answer. Everyone's needs and ideas about the best car insurance are different.
For example, one driver may be after car insurance for drivers under 25, while another is after comprehensive car insurance for seniors citizens. One driver may want low priced cover against common risks, while another wants to pay more for complete peace of mind. It is these differences in needs that will determine the best* policy for you.
Another question is whether third party, third party fire and theft or comprehensive insurance is better for your needs.
Third party car insurance covers you for damage your vehicle causes to other people's vehicles or property. It generally won't cover you for theft of or damage to your own vehicle. It costs less than comprehensive car insurance, but offers no protection for your own vehicle. This is a good choice if you're driving an older or less valuable car. It covers you from the most potentially expensive risks, but doesn't extend unnecessary levels of protection to your own vehicle.
Third party fire and theft car insurance covers you for damage your vehicle causes to other people's vehicles or property. In addition, it includes cover for damage or loss to your car from fire or theft. This type of policy offers slightly more cover than the legal requirement but is still limited in what it protects you from. It is often a popular choice for those who need a bit more cover than basic third party without the price tag.
Comprehensive car insurance covers you for third party damage and for damage to your own vehicle. It also covers you for fire, theft and any other dangers named in the insurance policy. Most also offer a range of other benefits such as towing, windscreen replacement and much more. This is a good choice for people with more expensive cars, or one they're still making payments on, who want the highest level of cover available. Some car loans may actually require you to take out comprehensive car insurance.
How can I pay less for car insurance?
Despite the often higher cost of comprehensive car insurance, there are ways to reduce your premiums and make it more affordable. Ensure that when you look at a policy you consider:
Shopping around. Not all insurers charge the same, so look for a good deal. Compare both prices and benefits offered to find a policy option that fits your needs and budget.
Increasing your excess. Increasing your excess can ensure that your premiums stay lower.
Looking for no-claim bonus discounts. These can save you as much as 70% on your premiums.
Restricting usage to nominated drivers. Some insurers provide a discount if only you and your spouse drive the vehicle.
Bundling your insurance. If you have other forms of insurance, you may be eligible for a discount if you add car insurance as well. Look for multi-policy discounts.
Making your vehicle safer. Having a car alarm or immobiliser may earn you a discount from your insurer.
Driving a smaller car. A car with less engine capacity costs less to insure than a bigger, more powerful model.
Looking for an insurer who differentiates. Some comprehensive car insurers take into consideration how often you use your vehicle and adjust the premiums accordingly.
What information do I need to have when making a car insurance enquiry?
Before you apply for comprehensive car insurance, you will need to have access to the following information:
Your contact and address details
Details of those who will be driving the vehicle
Details of the vehicle such as year, make, model, VIN (vehicle identification number) and registration number
Whether it has any extra options fitted
Whether it has security features such as an alarm or immobiliser
The current market value or the amount you wish to insure it for
Details of your driving history and whether you have made any claims in the past five years
Whether you have a no claim bonus
Where the vehicle is kept (i.e. on the street or in a garage)
Whether it is used for personal or business use
The current odometer reading and how many miles you would expect to travel in a year
Whether there is any finance owing on the vehicle
Having information such as this ready when you call your insurer will speed up the application process and ensure they have everything they need to accurately calculate your premium.
What does my insurer really need to know? Should I tell them everything?
When applying for comprehensive car insurance, it is very important that you tell your insurer anything that is likely to have an effect on how much they charge you for your policy. If you don't and they discover you have not been totally honest with them, they may reduce your claim or even refuse to pay at all.
You should also advise your insurer when your situation changes, such as if you move house, modify your car, include additional drivers or start using your vehicle for a purpose other than that specified in the policy. All these things can affect your premium amount and the extent of your cover, so you need to be upfront at all times with your insurer.
I had an accident and need to make a claim. What do I do now?
Oh no! You've had an accident. To make a claim you will need to follow the steps required by your insurer. These will be clearly outlined in your policy and usually involve:
Calling emergency services if necessary
Notifying your insurer as soon as possible
Taking your vehicle to the nearest garage for repair, either one that is approved by your insurer, or alternatively obtaining two quotes
Lodging a claim form with the insurer, including as much detail as possible and including a police report if requested
Just some of the companies we compare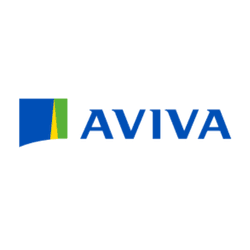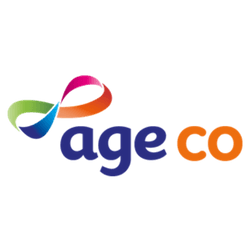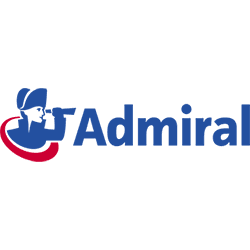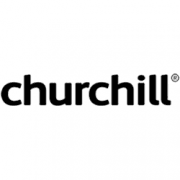 Frequently asked questions about car insurance
The offers compared on this page are chosen from a range of products we can track; we don't cover every product on the market...yet. Unless we've indicated otherwise, products are shown in no particular order or ranking. The terms "best", "top", "cheap" (and variations), aren't product ratings, although we always explain what's great about a product when we highlight it; this is
subject to our terms of use
. When making a big financial decision, it's wise to consider getting independent financial advice, and always consider your own financial circumstances when comparing products so you get what's right for you.
*51% of consumers could save £200. Quote aggregator Seopa split the insurers on its comparison systems into different categories. It then selected quotes from the most popular providers as well as quotes from other providers which returned a price. It then selected providers, weighting them according to UK insurance market share (data from the Association of British Insurers), choosing the cheapest of either the most popular providers or other providers ("the cheapest selected quote"). Seopa then compared the cheapest quote on its system against this "cheapest selected" quote. The company then took the savings figure which 51% or over could have saved, using that formula. The savings you could achieve will depend on your individual circumstances and how you selected your current insurance supplier.