Cycling along the countryside or visiting the rich history in Warsaw — whatever your plan for your vacation to Poland, make sure you have your travel money options figured out.
Though Poland is a member of the European Union, it has not adopted the euro as its currency. Today Poland uses the zloty.
Finding travel friendly cards that waive international fees will save you money on each purchase and withdrawal. get the most out of your trip by finding the right cards.
Our picks for traveling to Poland
Travel card, debit card or credit card?
The best advice for how to carry and use your travel money while in Poland is to split up your travel funds between cards and to carry enough cash to get you through any small emergency. In larger cities like Krakow and Warsaw, paying with your card is the norm, but there will definitely be situations where cash is the preferred, if not the only way to pay.
When planning a trip to Poland, compare travel money options to get the most of your dollar before you leave.
These are your options for spending money in Poland
You won't have a problem using your debit card, credit card or travel money card for payments or at ATMs — American Express is not accepted in as many places as Visa or Mastercard. Card payments are the norm in supermarkets, shops, gas stations, restaurants and more.
There are two charges you should try and avoid: the currency conversion fee when you spend in zloty and the international ATM withdrawal fee.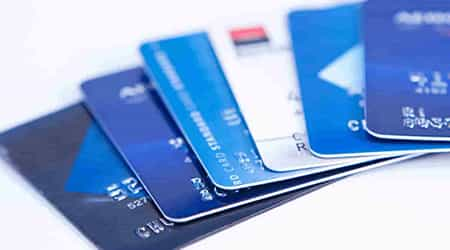 Learn more about travel credit cards
Using a credit card
Travel credit cards let you spend in zloty without paying the additional 3% charge to convert dollars into a foreign currency. This is must-have feature when you're overseas as it allows you to use you credit card in Poland for around the same price as home.
In Poland, as in most developed countries, credit cards are widely accepted, especially Visa and Mastercard. However, be mindful that in smaller businesses and out-of-city areas credit card acceptance might not be so common.
Tip: Some credit cards offer complimentary insurances when you meet conditions like pay for your return airfare with your credit card.
Exchange rates using your credit or debit card
When you make a transaction in zloty using your credit card or debit card, the Visa or Mastercard (or American Express) foreign exchange rate applies. This rate is usually better than the rate you'll get on a travel card and is pretty close to the market rate.
Pros
Credit cards are widely accepted, especially Visa and Mastercard
Some cards have no annual fees, no foreign transaction fees and they perform currency exchanges at the best possible interchange rate
Cons
Credit cards can usually only be used in larger cities and tourist areas and you may be subject to fees
Best international debit cards
Using a debit card
Look for an account that won't charge for currency conversion, international ATM withdrawals or both. You won't have a problem using your card at an ATM, but you should note that ATMs in Poland have an operator fee (approx. $3) when you withdraw cash.
You can use card at many different establishment, but what you'll find is that the transaction isn't as snappy as it is here — it may take a few minutes instead of seconds.
How to get a refund if you're a victim of a fraudulent transaction
Pros
No currency conversion, international ATM withdrawals or both
ATMs are widely available
Cons
There may be a fee for ATM cash withdrawal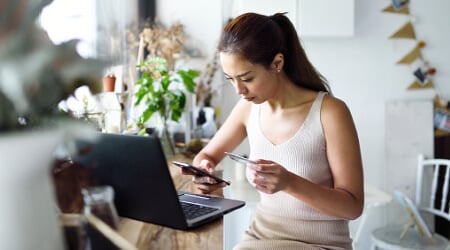 Prepaid travel money cards
Using a prepaid travel card
No US travel money cards support Polish zloty. Unless you're using a no currency conversion fee travel card, you'll pay an additional fee when you use your travel card to spend and withdraw. While travel cards may be suited to take to other parts of Europe, there are cheaper travel money products to use in Poland than a prepaid travel card.
Pros
Convenient and safe
Prepaid travel cards can be used to spend and withdraw
Cons
No US travel money cards support Polish zloty
There are cheaper travel money products to use than a prepaid travel card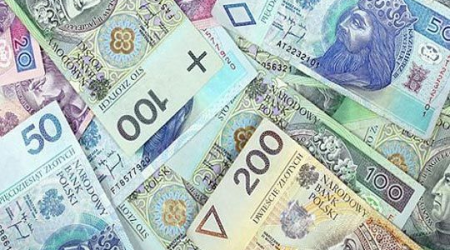 Compare cash pickup services in Poland
Paying with cash in Poland
Whenever you're traveling, it is always wise to have some cash set aside in case your card isn't accepted, or even worse, lost. For smaller transactions, businesses may prefer the you pay cash. Also, if you're a nightlife kind of person, you should go out with cash in your pocket because pubs, clubs and restaurants are frequently cash only. And of course, markets are cash only.
Pros
Greater payment flexibility
Convenience
Cons
Difficult to manage expenses
Higher risk of theft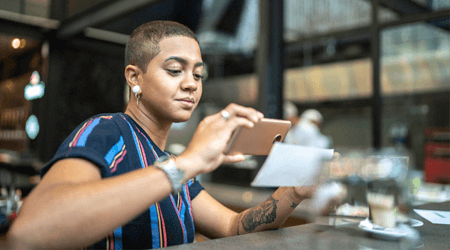 Traveler's checks guide
Using traveler's checks
Traveler's checks are dated and have been replaced by debit cards and travel cards. You'll have trouble finding a place where you can get your traveler's checks cashed – taking traveler's checks to Poland is not advised.
Pros
Security
Traveler's checks can be exchanged at the larger hotels
Cons
Only accepted by main banks and hotels
They are not accepted by kantors (money exchange service in Poland)
Compare travel credit cards
Back to top
Polish currency
Here is what zloty banknotes look like:
The main banks in Poland are:
PKO BP
Bank Pekao
BZ WBK
mBank
ING Bank Śląski
BGZ BNP Paribas
Bank Millennium
Getin Noble Bank
Buying currency in the US
If you want to purchase zloty in the US, banks and foreign exchange providers can sell you cash before you leave. You can order your foreign cash online with Travelex and collect the money from major international airports.
There's no limit to the amount of foreign cash you can bring with you to Poland, but if you're carrying more than the foreign currency equivalent of 10,000 and you're entering Poland from a non-EU member state, you must declare your cash.
Exchanging cash
Dollars, euros, and pounds can all be easily changed at Polish kantors or exchange offices. Kantors can offer a very good exchange rate. Always use a Kantor which displays a buy and sell rate — if only one rate is displayed, there's a good chance it's a sketchy exchange office and you may get ripped off.
Avoid changing money at the airport. If you find yourself in smaller villages, banks will usually change foreign currency, but come prepared with enough zloty beforehand.
Live Rate
Refreshing in: 60s | Sat, Jan 22, 07:21PM GMT
ATMS in Poland
Cash pickup services in Poland
Disclaimer: Exchange rates change often. Confirm the total cost with the provider before transferring money.
How much zloty do I need to bring to Poland?
Poland is still cheap compared to the rest of Western Europe, but ultimately how you choose to travel will dictate the final cost of your trip. If you plan on sleeping in dorm beds and eating from the markets, you can plan on spending about $30 a day. For nice hotel stays and late-night parties you can plan to spend between $75 to $150 a day. All prices are in US dollars.
Krakow
Budget
Mid-range
Expensive
Accomodation
Dorm or hostel
$15–$30 per night
2-star hotel
$40–$80 per night
5-star hotel
$100–$250 per night
Meals
Zapiekanki (Polish pizza)
$3
Pierogi (Polish dumplings)
$5
Restaurant and wine bar
$10–$20 per dish
plus wine
$20 (500ml)
5-star restaurant with a 3-course menu plus drinks
$80 a head
Activities
Private bike tour of Krakow
$35 per person
Auschwitz-Birkenau guided tour from Krakow plus museum entry
$45 per person
Private wine tour of Krakow over 2 nights with accommodation
$250 per person
Prices are approximate and for one guest in summer.
Case study: Kacey's experience
Kacey
Kacey detours for a day in Krakow
For her 19th birthday, Kacey visited Poland as part of a 13-day trip. The tour started in Budapest and finished in London. She spent a day traveling from Vienna to Poland and one day in Krakow before continuing to the Czech Republic.
Do you have any travel money tips?
Be sure to notify your bank of your travel plans, indicating which countries you'll be visiting. Credit card companies and banks don't want to cover costs for fraud, so they will put a block on your card if they suspect any suspicious activity.
Back to top
Read more on this topic:
Our latest travel deals