Travel money guide: New Zealand
Our guide will empower you to have the best combination of travel money when heading to New Zealand
Since the Lord of the Rings, the land of the long white cloud has been growing in popularity as a destination for tourists. But you should know the best way to access New Zealand dollars — called the kiwi — when you're there. Credit cards, debit cards, and cash are all accepted without issue.
A credit card will serve you best during your Tasman travels, particularly one that doesn't come with foreign transaction fees, like the Capital One VentureOne Rewards Credit Card. But debit cards and cash can still work perfectly well.
Our picks for traveling to New Zealand
Travel card, credit card or debit cards?
Visa and Mastercard are accepted almost everywhere — nearly 75% of all transactions in New Zealand are done with cards. Get cash over the counter with your debit cards or find a ATM.
Whether you're doing a quick business trip or taking a long vacation, it's smart to have a couple of ways to access your money. Travel-friendly debit cards will let you spend in New Zealand dollars, but most travel cards apply an international ATM withdrawal fee.
A credit card gives you access to an emergency line of credit and can be used for interest free purchases, and some cards offer extras like insurance as well. Choose a mix that suits your needs.
These are your options for spending money in New Zealand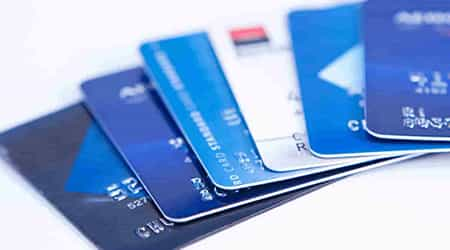 Compare credit cards for travel
Using a credit card
Look for a card that doesn't charge a foreign transaction fee, like the Capital One Venture Rewards Credit Card . Some credit cards also offer complimentary travel insurance as well as other travel benefits, including the ability to earn miles on purchases.
Finding the best card for your travel habits can save you a lot of money in the long run, so compare travel cards carefully before making your final decision.
Pros
Protected by PIN and chip
Accepted worldwide
Some offer complimentary travel insurance
Interest-free purchases when account is paid in full
Emergency card replacement
Cons
Cash advances can charge high interests and fees
Higher spending limit (depends on your approved credit limit)
Attracts an annual fee
Compare travel credit cards
Narrow down top travel credit cards by welcome offers, rewards and annual fees to find the best for your budget and financial goals. Select Compare for up to four products to see their benefits side by side.
Best international debit cards
Using a debit card
A debit card is a great travel money choice for New Zealand. You'll have access to cash each time you come across an ATM, without carrying lots of cash on you all at once. Because you're spending your own money, you avoid interest charges. Find a card that waives the fee for international ATM withdrawals and doesn't charge a monthly account keeping fee, like the kind offered by Betterment Checking .
Tip: A debit card can be used to shop over the counter, online and for ATM withdrawals in New Zealand.
Pros
Access to money at ATMs
Protected by PIN and chip
Debit cards will not incur an interest rate
Cons
International ATM withdrawal fees may apply
Currency conversion fees
No emergency funds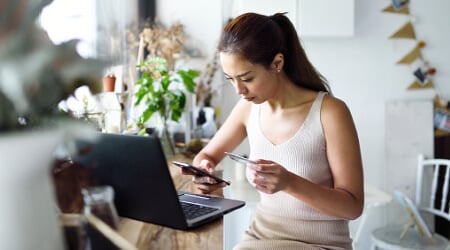 Prepaid travel money cards
Using a prepaid travel card
**Unfortunately, right now there are no travel cards in the US that allow you to load NZY.
Travel cards can lock in conversion rates once you load USD. Use it for purchases without worrying about rates each time you spend — debit and credit cards often charge 3% for each transaction.
Pros
Ability to lock in the exchange rate
Secured by PIN and chip technology
Emergency card replacement and backup cards
Easily reloadable via a secure online platform
Cons
International ATM withdrawal fees, card issue fees and initial load fees may apply
Reload fees could be high
Some charge for inactivity fee
Compare cash pickup options in New Zealand
Paying with cash in New Zealand
Currency exchange offices charge a commission to do the exchange, and they also make money off a margin applied to the exchange rate.
You can always send your money to New Zealand ahead of time with a money transfer service and have it waiting to be picked up when you arrive.
Pros
Greater payment flexibility
Convenience
Cons
Difficult to manage expenses
Higher risk of theft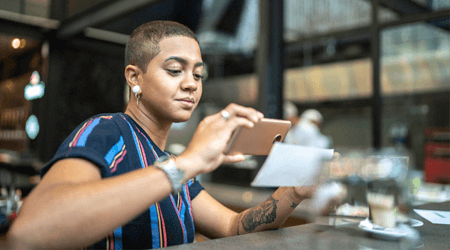 Traveler's checks guide
Using traveler's checks
Traveler's checks have been replaced by debit, credit and travel money cards. A cheaper way to get cash in New Zealand is to make an ATM withdrawal, especially if your card provider has a relationship with the bank of the ATM you use.
The main advantage of traveler's checks is they can be replaced if lost or stolen.
Pros
Security: You must present ID to cash them
Availability to cash at banks
Secure and can be easily replaced if lost or stolen
Money back guarantee if you're a victim of card fraud
Cons
Cashing checks is subject to a commission
Currency exchange rate varies over time
Back to top
Buying currency in the US
If you want to exchange your currency, have a look at these companies that can sell you foreign cash. Travelex has outlets at major airports and you can make an order online and collect the New Zealand cash before you get on the plane.
You can bring the US dollar equivalent of $10,000 New Zealand dollars with you. If you take any more than this, you have to declare your cash when you pass through customs. You'll get a better deal if you wait to get your money changed in New Zealand, even better if you make a withdrawal from an ATM rather than use a money exchange service.
Exchange rates using your card
When you use your credit card, debit card or travel card to make a purchase in New Zealand, the exchange rate set in place by your card applies to the transaction. When you use your card for over the counter purchases, you'll get a rate which is a touch above the market rate. The same when you make a withdrawal from an ATM.
Live Rate
Refreshing in: 60s | Thu, Oct 06, 03:19AM GMT
Here are what some of the banknotes look like:
The main banks in New Zealand are:
ANZ Bank New Zealand
ASB Bank
Bank of New Zealand
Co-operative Bank
Industrial and Commercial Bank of China (New Zealand) Limited
Kiwibank
Rabobank New Zealand
SBS Bank
TSB Bank
Westpac New Zealand
ATMs in New Zealand
You should have little issue finding a convenient ATM location during your New Zealand travels. Remember to use a card that doesn't charge foreign ATM fees, like a debit card from Betterment Checking.
What should I budget for my trip to New Zealand?
The opportunities for exploration and adventure opens up the possibility of blowing your budget. If you want to get around the country, you'll need to rent a car — and it can be pricey. If you rely on busses or staying in one place, you can budget less than $50 a day. But for a more adventurous vacation, a realistic budget ranges from $130 to $350 a day. All prices are in US dollars.
Auckland
Budget
Mid-range
Expensive
Meals
Vegan and vegetarian dinner
$8–$10
Dinner at a mid-range restaurant
$40 per person
High-end restaurant
$100 per person
Activities
Escape room games
$20 per person
Skydive from
16,500 ft. tour
$220
Waitomo Caves and
Rotorua Day Trip
$250
Accomodation
Hostel dorm
$20–$40 per night
2-star hotel
$25–$100 per night
5-star hotel
$100–$1000
Prices are for example purposes only.
Case study: Mike's experience
Mike
Mike goes skiing in Queenstown: The adventure capital of the world
Mike says Queenstown has the best skiing experience in New Zealand. The snow, the nightlife, the food and atmosphere are all top notch.
What are your travel money tips?
Mike says if you're traveling by shuttle bus to the peaks, purchase the tickets in bulk. A single ticket costs $15, but there's discounts for purchasing packs of 10 or 15 tickets at a time.
Find travel insurance for your trip to New Zealand
New Zealand offers travelers a wondrous land to explore, from ski fields to volcanic hot springs, there are plenty of things for the family to enjoy.
But with every journey comes and element of risk, which is why there is travel insurance to protects against far more than just health issues. Travel insurance covers the following:
Trip cancellation
Lost luggage
Personal liability
Lost travel documents
Don't let your vacation turn into a nightmare, compare travel insurance policies today.
Back to top