Travel money guide: Scotland
Use a card without foreign transaction fees and carry cash for incidentals.
As a part of the modernized United Kingdom, the Scottish take plastic for hotel stays, dining, supermarkets and gas. Still, some smaller establishments, like a family-owned B&B or restaurant, may take only cash. Since you might be wandering across the country to sight the monster in Loch Ness or tour the castles of Edinburgh and Glasgow, consider carrying a combination of pound sterling and plastic. The Capital One VentureOne Rewards Credit Card makes a travel-friendly carry-along since it doesn't charge foreign transaction fees when you swipe.
Our picks for traveling to Scotland
Travel card, debit card or credit card?
All major card networks are widely accepted in Scotland. Just make sure your card has no foreign transaction fees. Otherwise, you could pay a fee of up to 3% of every purchase made abroad. Another way to save money is to avoid conversion fees by paying in local currency.
If you're looking to make cash withdrawals, consider using a debit card to avoid cash advance APRs and fees. You could also try withdrawing money with a prepaid travel card, but only if it's loaded with British pounds. Otherwise, you'll pay a foreign transaction fee, which is higher than what debit cards incur.
Credit cards from such major networks as Visa, Mastercard, American Express or Discover are widely accepted in Scotland. They are best used for purchases where it's possible to earn rewards, while debit cards are best used for ATM cash withdrawals. Prepaid travel cards can also work if you load them with British pounds.
But whichever card you choose, make sure it comes without foreign transaction fees.
If you're still not certain which payment method will work best while traveling to Scotland, check out our travel money guide page.
These are your options for spending money in Scotland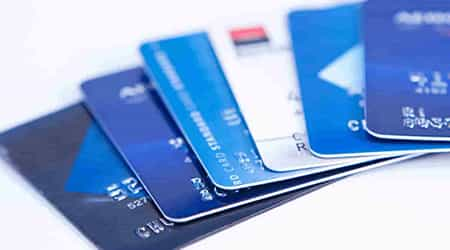 Compare credit cards for travel
Using a credit card
Using a credit card without foreign transaction fees in Scotland gives you the best exchange rates on all of your purchases, such as the Capital One Venture Rewards Credit Card.
If you frequently travel to Scotland, consider an airline cobranded card. You can save money on flights, checked bags, lounge access and more. Alternatively, consider a travel credit card to get rewards on your travel purchases, travel insurance, luggage insurance, car rental insurance and more.
Tip: Avoid using a credit card for ATM cash withdrawals, as they come with cash advance fees and a cash advance APR.
Tip: Notify your bank you will be traveling to Scotland.
Pros
Credit line access
Rewards
May come with travel insurance and coverage
May come with concierge service
Cons
Cash advance fees on ATMs
Cash advance APR on ATMs
Compare travel credit cards
Narrow down top travel credit cards by welcome offers, rewards and annual fees to find the best for your budget and financial goals. Select Compare for up to four products to see their benefits side by side.
Back to top
Best international debit cards
Using a debit card
Debit cards can be a great option for cash withdrawals in Scotland. Some debit cards have no foreign transaction fees and no ATM withdrawal fees, such as the Betterment Checking, which reimburses you for these international fees.
Tip: Use a debit card for ATM withdrawals.
Tip: Notify your bank you will be traveling to Scotland.
Pros
No cash advance fee
No cash advance APR
No overdraft
Cons
Weak or no rewards
No access to a credit line
Potential foreign transaction fees up to 3%.
Potential ATM withdrawal fees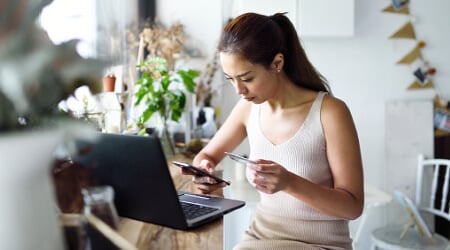 Prepaid travel money cards
Using a prepaid travel card
Using a prepaid travel card is a particularly safe option as they are not linked to your bank account. However, travel cards come with many fees that make them an expensive alternative to credit and debit cards.
Tip: Use your travel card without incurring foreign transaction fees by loading it with British pounds.
Pros
Can load multiple currencies
No cash advance APR
No links to your bank account
Cons
Many fees
May take time to load
No rewards
Cash pickup services
Paying with cash in Scotland
Having cash in your wallet is always useful wherever you are. In Scotland, you'll need cash to pay for taxis, incidentals, small purchases and tips. You can take US dollars with you and exchange them at the airport or make an ATM withdrawal.
Pros
Payment flexibility
Convenience
No need for ATMs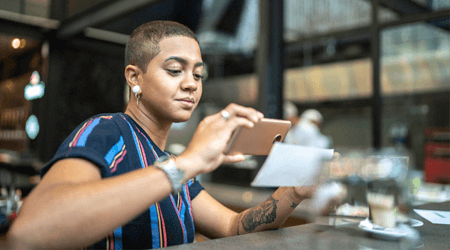 Traveler's checks guide
Using traveler's checks
Traveler's checks can be an expensive, inconvenient option. They incur a number of fees, including a foreign exchange fee, and many shops and hotels do not accept them. You'll have to cash your checks in at exchange bureaus or banks, which will cost you time and more fees.
Tip: You may want to consider other money options in China.
Cons
Not accepted everywhere
Fees for purchasing and cashing checks
What's the Scottish currency and where can I get the best exchange rate?
Scotland uses the British pound with the symbol £ and the currency code GBP.
Banks typically have the best exchange rate for cash. You can also make an ATM cash withdrawal, which also comes with an excellent exchange rate. But make sure you use a debit card without foreign transaction fees or ATM withdrawal fees.
Using money transfers to safely travel with cash
WorldRemit lets you send money to Scotland before you depart. Once you're in Scotland, you can pick up your cash from a local WorldRemit agent.
But before you make the transfer, you'll need to provide a Scottish address and a phone number. If you're without one, WorldRemit recommends using the address of the place you'll be staying at in case the local agent needs to contact someone.
The main banks in Scotland are:
Bank of Scotland
Royal Bank of Scotland
Clydesdale Bank
Live Rate
Refreshing in: 60s | Tue, Mar 21, 10:39AM GMT
ATMs in Scotland
You can readily find ATMs in Scotland, such as in banks like the Bank of Scotland and even in small convenience stores. You may be charged a small fee if the ATM is independently owned, a scenario that happens more often if located in small towns or small stores. If you go with a Betterment Checking account, using the debit card means that you can get reimbursed for these foreign ATM fees within 24 hours of submitting for reimbursement.
Case study: Roslyn's experience
Roslyn McKenna
Publisher
I visited Scotland with friends in October 2018. I used my Quicksilver card just about everywhere because it offers no foreign transaction fees and a flat cashback rate on everything. Credit cards are even accepted in rural areas like Inverness and Aberfeldy. I also brought some cash for small transactions and exchanged it at London Heathrow at a fair rate.
The only issue I encountered was the new scanning credit card machines. I'd researched to make sure I had the newer chip-and-PIN card when going to Japan, but I didn't know Europe and the UK had already switched over to new scanning styles. There were several places my card wasn't accepted, like at Tesco supermarkets, because it could only be inserted or swiped.
If you're going abroad, I recommend bringing a solid cashback card that doesn't charge for foreign transactions and uses the most up-to-date payment style.
Back to top