Travel money guide: Croatia
Find out which cards to use in Croatia so you can have cheap and convenient access to your money.
Whether you're dancing in Hvar Town or walking through the city streets of Zagreb, you'll be spending in kuna, the national currency. The exchange rate for the kuna is fixed to the euro, allowing the government to make kuna more expensive during the summer tourist season. In Croatia, you'll want to bring both a card and cash. Major stores, hotels, restaurants and bus or train fares can be paid with plastic. Go with the Capital One VentureOne Rewards Credit Card to avoid hefty foreign transaction fees.
However, if you book local accommodations, shop local or wander onto the islands, you'll want some kuna with you. ATMs are widely available all over the country, except on the most remote islands. All you need is a debit card with a chip and a four-digit PIN number.
Our picks for traveling to Croatia
Travel card, debit card or credit card?
You shouldn't have any trouble using your Visa or Mastercard in Croatia. American Express is also accepted, just in fewer places. To help avoid extra bank fees in Croatia, use a variety of cards and use each one for a specific purpose. Try to use a card that doesn't charge a currency conversion fee and another that has no fee for ATM withdrawals — even better if you can find a card that has both features.
There are debit cards and credit cards that waive both currency conversion and international ATM fees. Having a combination keeps you covered if you need credit or cash when you need it. Make the most of your trip in Croatia and organize your finances before you go. Compare the travel money products available to you to decide on the best way to take and spend money in Croatia.
The best way to spend in Croatia is to use a card with low or no currency conversion fees and no foreign ATM transaction fees — this allows you to withdraw, spend and use kuna.
Compare credit cards for travel
Using a credit card
There are a handful of travel credit cards that let you spend in another currency without paying the extra 3% foreign transaction fee. The Capital One Venture Rewards Credit Card for example waives foreign transaction fees entirely, helping you spend more of your trip reserves on local cafes or boardwalking around the captivating watery greenery in Plitvice Lakes National Park. Carrying a credit card can also give you the added benefit of travel insurance and discounts, depending on your provider.
For added savings, take advantage of the interest-free period by paying your balance in full each month. Watch out for cash advance fees and extra charges if you make a withdrawal on credit — it's one of the most expensive ways to get cash.
Tip: Some credit cards offer complimentary international travel insurance when you charge the cost of your travel ticket to your card.
Pros
Protected by PIN and chip
Access to money specified by your credit limit
Accepted worldwide
No currency conversion or transaction fees
Benefits include reward points on spending, 0% purchases, frequent flyer perks, complimentary travel insurance
Emergency card replacement
Cons
Can charge high withdrawal and cash advance fees
Higher spending limit (depends on your approved credit limit)
Which credit card issuers are accepted in Croatia?
Visa and Mastercard are widely accepted across Croatia, as are Diners Club and American Express at fewer stores and hotels.
In addition to prime spots at airports, ATMs in Croatian cities and towns are easy to find in banks and supermarkets.
| | Merchant acceptance | ATM acceptance |
| --- | --- | --- |
| Visa | High | High |
| Mastercard | High | High |
| American Express | Medium | High |
| Discover | High | Medium |
Potential credit card fees in Croatia
Whether you incur any fees on your credit card purchases in Croatia largely depends on your credit card. You could pay:
Foreign transaction fees.

Some credit cards charge a foreign transaction fee of up to 3%. This may now seem like a lot, but it can add up. For example, if you spend $3,000 in Croatia, you could pay up to $90 in fees.
Currency conversion fees.

Sometimes, a merchant or ATM may offer you to pay in US dollars instead of Croatian kuna. This process is known as a dynamic currency conversion (DCC), which often comes with a poor exchange rate and higher fees.
Can I incur both fees on a single transaction?
Yes. Easily avoid this with a travel card. Travel cards typically have no foreign transaction fees. As for DCC, decline if offered to pay in US dollars.
Compare travel credit cards
Narrow down top travel credit cards by welcome offers, rewards and annual fees to find the best for your budget and financial goals. Select Compare for up to four products to see their benefits side by side.
Best international debit cards
Using a debit card
Banks that waive foreign ATM fees and currency conversion fees will save you the most on your trip to Croatia. You'll find plenty of ATMs in Croatia, but you'll be charged a user fee from the Croatian banks. However, you can get reimbursed foreign transaction fees and ATM operator fees by using a Betterment Checking as your go-to travel debit card.
Tip: When you're making a purchase with your card, if you're asked whether you want to pay in US dollars or kuna, always pay in the local currency. You'll lose out on the exchange rate otherwise.
Pros
PIN code protection
Widely accepted
Access funds from an ATM
Save on overseas ATM fee when you withdraw
Unlimited free withdrawals at selected banks
Cons
Currency conversion fees on foreign transactions
Lost debit cards while overseas can be easily paused but not easily replaced
No emergency cash
No backup cards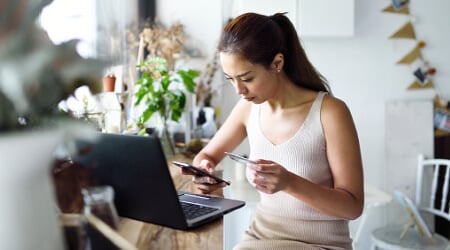 Prepaid travel money cards
Using a prepaid travel card
There are no travel cards on the market which allow you to load, withdraw or spend kuna. So even if your travel card is loaded with a major international currency, currency conversion fees still apply (there are a few travel cards that don't charge for currency conversion).
Pros
Protected by PIN & chip
Preload and lock-in exchange rate
Accepted worldwide
Emergency card replacement and backup cards
Ideal for managing your travel budget
Cons
No travel card allows you to preload kuna
Reloading time
Currency conversion and international ATM fees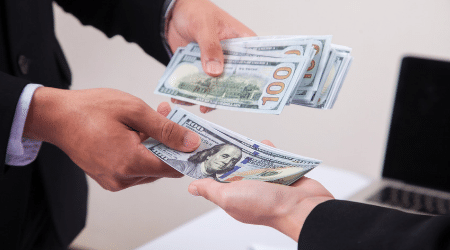 Cash pickup services
Paying with cash in Croatia
Travelers to Croatia need to be prepared to spend the kuna. Even though euros are widely accepted, using euros rather than kuna will almost certainly leave you short-changed. Use kuna either by exchanging foreign currency, withdrawing from an ATM or using credit or debit cards to make purchases.
If you're concerned about exchanging money overseas, check out the option of sending cash to Croatia before your trip with an international money transfer service.
Tips:
Exchanging cash. Exchange booths (Mjenjacnica), banks and post offices are where you'll be able to exchange currency — post offices and banks will be the most dependable.
Exchanging currency. It is best to exchange foreign currency for kuna on the mainland. Tourist agencies and exchange offices are plentiful on the islands, but the rate is often poor.
For road-trippers. One of the first things you see once you cross the border will be exchange booths. Only change enough to get you to the nearest town, as these exchange booths are notorious for poor exchange rates. Make sure you have euro to change — it is by far the most accepted foreign currency for exchange.
For jet-setters. Don't get your money changed at the airport. If you need cash and don't have kuna, just change a small amount to get you into town.
Pros
Payment flexibility
Convenience
Cons
Difficult to manage expenses
Higher risk of theft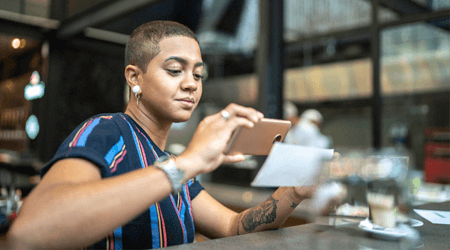 Traveler's checks guide
Using traveler's checks
Don't concern yourself with traveler's checks — it is more hassle than it's worth. Card payments are the norm in Croatia, and card providers offer money-back guarantees if you're the victim of fraud.
Pros
Secure and can be easily replaced if lost or stolen
Photo ID needed to cash checks
Cons
Initial purchase charges
Not accepted everywhere
Back to top
Exchange rate history
Over the past 12 months, $1 will get you about 7HRK. While it's extremely difficult to predict where forex rates will move in the future, over the past couple of years, changes in value between the two currencies will have had little or no significance for Americans visiting Croatia.
Live Rate
Refreshing in: 60s | Fri, Jan 27, 01:09AM GMT
Getting familiar with Croatian kuna
The main banks in Croatia are:
Privredna Banka (PBZ)
Raiffeisenbank Austria Zagreb (RBA)
Erste & Steiermärkische Bank
Addiko Bank
Splitska Banka
Hrvatska Poštanska Banka (HPB)
Zagrebacka Banka
Sberbank
Kreditna Banka Zagreb
Podravska Banka (POBA)
Find ATMs in Croatia
ATMs called Bankomats are easily found all over Croatia. When withdrawing a large sum of money, you may get stuck with large bills. The 500 kuna and even rarer 1,000 kuna will be tricky to change, especially from smaller shops. Try getting larger notes changed at a post office or in the bank of the ATM you used to make the withdrawal.
You won't have a problem finding ATMs that accept Visa and Mastercard, and American Express is fairly common too. Plus, keep more of your dollars to use around the country by going with a Betterment Checking debit card. This account reimburses all ATM fees within 24 hours of submitting, including for international ATMs.
What should I budget for my trip to Croatia?
During the summer season, along the coastal stretch, prices are much higher than the rest of the year. This can't really be avoided, but if you are on a tight budget, you can scrape by staying in hostels and cheap hotels. On the other hand, if you have money to spend, Croatia is an excellent place to let loose and live a glamorous life, even for just a week. All prices are in US dollars.
Basic costs
Mid-range
A luxury experience
Accommodation
One night
Dorm: $25
Campsite: $6
Hotel

$95 per person

4-star hotel

Double $135

Meals
Basic meal at a small restaurant
$8
Meal at a mid-range restaurant
$15
Fine dining
$45 per person
Activities
Walk around the city
Free
A local city bike tour
$25 per person
Private sailing trip
$160 per person
Prices are approximate and are subject to change.
Case study: Phil's experience
Phil
An interview with Phil on the Croatian Coast
What do you think is the best way to take money to Croatia?
Phil says a debit card and a credit card combination are a good way to fund your vacation. He didn't bother applying for a travel card because he says they're pretty useless to use in Croatia.
Keep your travel money safe in Croatia
Croatia is a safe country for travelers, and tourists can exercise their usual precautions. The biggest threat is petty crime, such as bag-snatching and pickpocketing.
Avoid flashing signs of wealth, keep valuables at home and stay aware of your surroundings at all times. Consider keeping your wallet concealed in your pocket or using a money belt to keep your funds out of arm's reach.
Get travel insurance quotes for your vacation in Croatia
Croatia offers travelers a chance to look into history. From the seaside castle walls of Dubrovnik — or the site of Kings Landing in Game of Thrones — to the old-world charm of Zagreb, Croatia has many sights for tourists to see.
However, just like traveling anywhere, Croatia presents a unique set of risks, which is why every traveler needs travel insurance. Travel insurance for Croatia covers:
Repatriation
Resumption
Cancellation
Lost luggage
Missed connections
Personal liability
Back to top