Its stunning beaches and unique islands makes a vacation to Greece a trip to paradise. Casting aside the unsteady financial market and refugee crisis, Greece is a hot spot for American and European travelers alike. But figuring out what credit cards to bring or how to get cash once you're there can leave you feeling uncertain. Let us help you find the right travel money for your trip to Greece.
Our picks for traveling to Greece
Travel card, debit card or credit card?
Though most merchants prefer cash, credit and debit cards are accepted at most larger businesses — especially aimed at tourists. Though it's not guaranteed that every island will have ATMs, so be sure to get cash before you sail away.
All travel money cards let you load and spend euros while avoiding foreign transaction fees.
If you are planning a trip to Greece, do some research and choose a travel money product that suits you. A combination of travel money products is the best way to finance your Greek trip, especially since there may be times when you can't get cash from an ATM. Try to get a card that has no fee for foreign transactions and never use your credit card at an ATM to get cash. A credit card cash advance charges fees and immediate interest charges that come with it.
These are your options for spending money in Greece
Start comparing the different ways you can spend in Greece and find the right combination for you: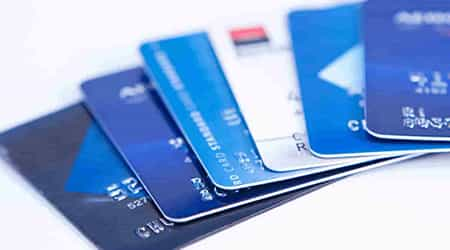 Learn more about using a credit card in Greece
Using a credit card
Credit cards are great to have for large purchases and emergencies. Find yourself a credit card that waives foreign transaction fees. Carrying a credit card gives you the added benefit of travel insurance and discounts, depending on your provider. For added savings, take advantage of the interest-free period by paying your balance in full each month.
A credit card is a great idea to have as a backup for a large or emergency purchases. Look for cards that don't charge a currency conversion fee and never use you your card to withdraw money from the ATM — cash withdrawals on credit can lead to hefty fees.
Best international debit cards
Using a debit card
A debit card could be a good travel money choice to take to Greece. You'll have access to cash each time you come across an ATM, without carrying lots of cash on you all at once. Because you're spending your own money, you avoid interest charges. The Charles Schwab card waives the fee for international ATM withdrawals and doesn't charge a monthly account keeping fee.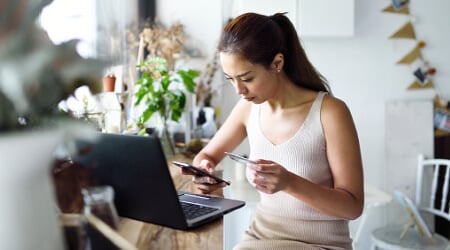 Prepaid travel money cards
Using a prepaid travel card
Travel cards can lock in conversion rates once you load USD. Use it for purchases without worrying about rates each time you spend — debit and credit cards often charge 3% for each transaction.
Where you save in the conversion rates you may pay in fees. You'll pay fees each time you load the card, ATM withdrawals and sometimes even an inactivity fee.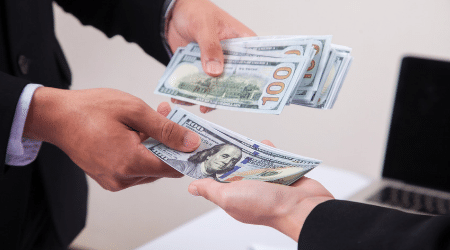 Compare cash pickup services in Greece
Paying with cash in Greece
Whether genuine or not, vendors in small shops seemingly never have any change. If you're purchasing little souvenirs, presents or other bits and pieces, keep smaller denominations around to avoid the losing money. You can change larger notes at banks, although even banks will sometimes give you a hassle about changing more than 500 euros.
Always have an emergency supply of cash and a back-up card you can use over the counter in case of emergencies.
Tip: While there is no limit to the amount of cash you can bring into Greece, you must declare anything over 10,000 euros. Traveler's checks, bills, personal checks and money orders are all considered cash. There are restrictions on the amount of money you can take out, but the majority of people don't need to worry about this limit.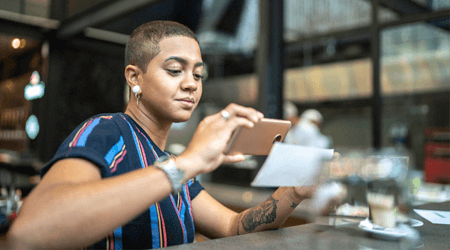 Traveler's checks guide
Using traveler's checks
Forget about traveler's checks — the days of carrying a physical check are pretty much done. Credit, debit and travel card providers all give you a money back guarantee if you've genuinely been the victim of card fraud. Plus, there are fewer places than ever where you can actually cash your checks.
Compare travel credit cards
Back to top
Greece currency
The euro comes in the denominations of €5, €10, €20, €50, €100, €200 and €500.
The main banks in Greece are:
National Bank of Greece (NBG)
Alpha Bank
Eurobank Ergasias
Piraeus Bank
Attica Bank
HSBC Greece
Citibank Greece
Buying currency in the US
having euros in your pocket when you land can give you peace of mind for the start of your trip, as we've heard stories about empty ATMs. Your bank will be able to give you euros in cash, but have a look at Travelex for money transfers, as it offers competitive rates and has shops at major airports where you can grab your cash right before you hop on the plane.
Exchange rate history
As a result of an economic crisis, Greece experienced a period of unstable deflation and inflation over the last few years. The price of goods and services relative to the value of the currency is likely to change as the economy improves.
Live Rate
Refreshing in: 60s | Wed, Jun 29, 11:23AM GMT
Exchanging cash at Greek banks
Greek banks tend to have the best exchange rates and are open from 8 a.m. to 2 p.m, but be prepared to wait as long lines are typical. While you'll find ATMs in most tourist areas, but they usually charge a big fee.
ATMs in Greece
Don't be afraid to try the ATMs that don't have signs written in english. Often, especially during tourist season, ATMs with english signs will run out of money first. Even if the machine is in Greek, when you insert a foreign card the ATM display will usually pop up in English.
Find ATMs in Greece
Cash pickup services in France
Disclaimer: Exchange rates change often. Confirm the total cost with the provider before transferring money.
How much should I budget to travel in Greece?
Despite problems in the Greek economy, it's still on the expensive side to travel to Greece. Budget travelers should plan on $50 a day, while mid-range to luxury travelers can expect to pay between $150 to $350 a day, or higher if you plan to visit more than one of its 200 islands. All prices are in US dollars.
Budget
Mid-range
Expensive
Accommodation
Hostels
$20 dollars per night
Hotel room (depending on season and location)
$30–$80 per night
5-star hotel in Mykonos with a sea view and a private pool
$2,500 a night
Meals
Gyros
$1.50–$3
Meal of traditional greek food and wine for two
$20–$30
Fine dining overlooking the sea
$200–$300 per couple
Activities
Walk around the fascinating ruins,
wander through seaside towns and lounge on the beach
Free!
Get a ferry ticket for an island hopping adventure
$15–$50
Luxury cruises from Athens to Istanbul for around
$3,500.
*Prices are approximate and based on summer seasonality and are subject to change.
Case study: Jessica's experience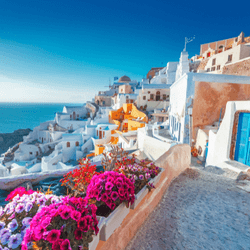 Jessica
Interview with Jessica about spending money while on her trip to Greece
Jessica visited Athens, the Greek capital and a large Greek island, Ios.
Do you have any Greek travel money tips? Jessica says she got a better price paying cash in some places, especially on the smaller islands. She also recommends keeping 10 and 20 euro notes handy for shopping as she had a little trouble getting change for 50 euros when she was buying souvenirs in Ios.
Back to top