The Netherlands is famous for many reasons. With a reputation for being affluent, educated and ultra-liberal, its capital, Amsterdam, is a must-see destination for travelers around the world.
Whether you are sticking to the urban metropolis or venturing out to explore the country, find out the best way to take your travel money to the Netherlands — otherwise you're throwing money away.
Our picks for traveling to Netherlands
Travel card, credit card or debit cards?
Card payments are the norm, so expect to find many shops, restaurants and cafes that will not accept cash. ATMs are everywhere and most payments are made with chip and PIN technology or contactless touch-and-go cards.
If you are heading off to the Netherlands, find a card that allows you to shop without paying extra for the foreign transaction and ATM fees.
These are your options for spending money in Netherlands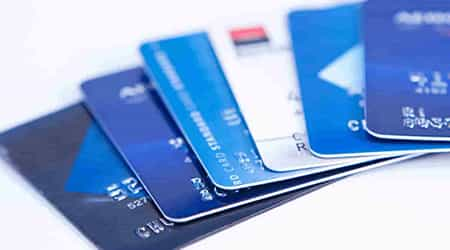 Learn more about using a credit card in Netherlands
Using a credit card
Credit cards give you the most purchasing power on expensive items like hotels and flights when traveling in Vietnam. Find yourself a credit card that waives foreign transaction fees. Carrying a credit card gives you the added benefit of travel insurance and discounts, depending on your provider. For added savings, take advantage of the interest-free period by paying your balance in full each month.
Cards that offer travel perks and waive fees often charge an annual fee, so make sure the fee is worth it before you bring it along on your travels. If you're ever in a jam, credit cards also offer cash advances, though we don't recommend it. You'll pay high fees and interest rates apply the moment you get your money.
Tip: It's worth researching credit cards that offer travel benefit and rewards for things you'll buy anyways like flights and hotel stays.
MUST READ: If you lost your card…
Call your bank immediately to have it canceled and make arrangements for a replacement. If your passport or other identity documents go missing, contact the US Embassy in the Hague immediately. Theft of identity papers contributes to the global black market of identity theft and human trafficking.
Pros
Protected by PIN & chip
Access to funds up to your credit limit
Accepted worldwide
No currency conversion or transaction fees
Perks including rewards points, 0% purchases and frequent flyer program
Emergency card replacement
Cons
High withdrawal and cash advance fees
Higher spending limit (depends on your approved credit limit)
Best international debit cards
Using a debit card
A travel-friendly debit card allows you to withdraw cash for all ATMs in the Netherlands, without carrying a lot on you at once. Because you're spending your own money, you'll avoid interest charges. Save money by finding a bank that waives the fee for international ATM withdrawals and doesn't charge a monthly account keeping fee.
Tip: If you misplace your card, you'll likely have to wait for a replacement, so it's smart to have other options when it comes to spending.
Pros
Protected by PIN & chip
Ideal for managing your travel budget
Cons
Currency conversion and international ATM fees
No emergency cash
No backup cards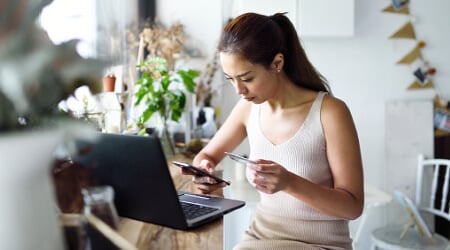 Prepaid travel money cards
Using a prepaid travel card
Travel cards can lock in conversion rates once you load USD. Use it for purchases without worrying about rates each time you spend — debit and credit cards often charge 3% for each transaction.
Where you save in the conversion rates you may pay in fees. You'll pay fees each time you load the card, ATM withdrawals and sometimes even an inactivity fee. And loading your card can take longer than you expect if you make the transaction on the weekend or holiday.
Use this card to manage you money — like a debit card. You're issued two cards, so if you lose one, you'll have a backup. This type of card will allow you to effectively manage your money and comes with a backup incase you lose your primary card.
Tip: Banks that provide travel cards make money by applying a higher margin to the exchange rate. You can get a better rate using a debit card or credit card.
Pros
Protected by PIN & chip
Preload and secure your exchange rate in multiple foreign currencies
Accepted worldwide
Emergency card replacement and backup cards
Ideal for managing your travel budget
Cons
Local ATM fee
Reloading time
No fee if spending in a currency loaded onto the card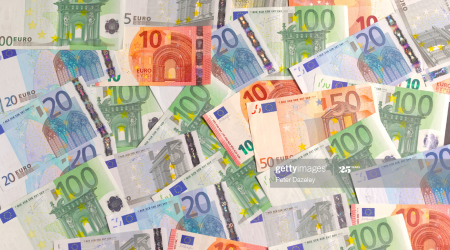 Compare cash pickup options in Netherlands
Paying with cash in Netherlands
You should be able to use your credit or debit cards anywhere in the Netherlands, but having some cash on hand can help just in case.
Pros
Greater payment flexibility
Convenience
Cons
More difficult to manage expenses
Higher risk of theft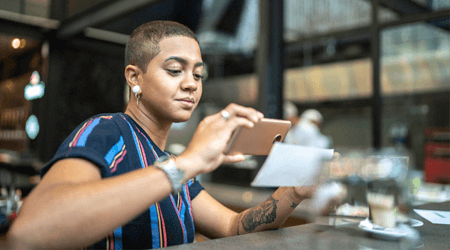 Traveler's checks guide
Using traveler's checks
Pros
Secure and can be easily replaced if lost or stolen
Photo ID needed to cash checks
Cons
Costly with initial purchase charges
Not all merchants accept traveler's checks
Compare travel credit cards
Back to top
Where to exchange money in the Netherlands
You won't have trouble finding money exchange offices or Geldwisselkantoors in Amsterdam. The business is highly competitive and most places usually offer fair exchange rates. Be sure to check the daily exchange rates and calculate how much money you're expected to get, so you're not short changed.
Live Rate
Refreshing in: 60s | Sun, Oct 24, 09:39AM GMT
Netherlands currency
The main banks in Netherlands are:
ING Bank NV
Cooperative Rabobank UA
ABN AMRO Bank NV
De Volksbank NV
NIBC Bank NV
Achmea Bank NV
F. van Lanschot Bankiers NV
Triodos Bank NV
Delta Lloyd Bank NV
KAS Bank NV
Using ATMs in Amsterdam
Geldautomaats or "money machines" are everywhere in the Netherlands — at post offices, supermarkets, train stations, hotels and on the street. They have an option for an English language menu and accept any card with chip and PIN technology. Banks and ATMs are widely available and are compatible with nearly all US cards.
ATMs in Netherlands
Cash pickup services in Netherlands
Disclaimer: Exchange rates change often. Confirm the total cost with the provider before transferring money.
How much should I budget to travel in Netherlands?
Amsterdam and the Netherlands have a reputation for being expensive, but budget between $50 and $150 based on how you travel and what you decide to do. All prices are in US dollars.
Amsterdam
Budget
Midrange
Expensive
Meals
Lunchtime specials
$13
Dinner at a casual restaurant
$25
Dinner at an upscale restaurant
$55
Activities
Outdoor exploration
Free
Museums and trains
$18
First class trains, guided tours
$35
Accomodation
Dorm bed
$20–$35
Double room
$90
Double room at a high-end hotel
$160+
Prices are for example purposes only.
Case study: Paul's experience
Paul
Interview with Paul about his trip to the Netherlands
Do you have any travel money tips for the Netherlands?
Paul says he spent more than he budgeted for in Amsterdam. It was his first time in the city and he indulged in all the "coffee shops" had to offer. He suggests to factor in a bit extra than you thin you might spend.
Tipping in amsterdam and the netherlands
Round up to the nearest euro. It's not really expected to leave a substantial tip in most places. Generally, Dutch people just round up to the nearest euro or two.
5 travel tips for saving money in Amsterdam
Rent or Airbnb an apartment. One of the most popular ways to sleep well and affordably nowadays is by renting an apartment short term. Apartment rentals may be cheaper per person per night than your average hotel or hostel.
Buy an I Amsterdam Card. The IAmsterdam City Card is a city-issued tourist card that allows free entry into Amsterdam's major museums, free unlimited use of public transport and discounts to a number of popular attractions. Buy it online, in news agencies or tourist information offices from

€57 to €87.

Forget using a taxi. They're pricey, and other forms of public transport are plentiful. Make like a local and bike around town.
Pack a picnic. If you want your spending money to last, head to one of the many high-quality city-markets and take your food to the park or along the canal.
Buy your train ticket in advance. You'll find the tickets available for a much cheaper price online or by booking well in advance. The prices rise substantially at the station at the last minute.
Travel insurance for Netherlands
Travel insurance protects more than just your health, having travel insurance protects from:
Lost or stolen luggage
Stolen travel cash and travel documents
Trip cancellation
Delayed luggage
Back to top
Read more on this topic:
Do some research and make a comparison of the most suitable travel money options for you. If you make wise decisions about how to use your spending money, your budget will go further.
Our latest travel deals