Finder is committed to editorial independence. While we receive compensation when you click links to partners, they do not influence our opinions or reviews. Learn how we make money.
Promise Financial wedding loan alternatives
Budget your dream wedding with these top lenders.
Although Promise Financial is no longer offering loans for weddings, you can still find ways to finance your big day. These lenders offer similar terms without restricting the way you use your funds.
Why doesn't Promise Financial offer personal loans?
Promise Financial stopped offering personal loans in 2017 after facing some roadblocks while expanding its peer-to-peer platform. Before that, the New Jersey-based lender provided personal loans from $3,000 to $35,000 with three-year terms and APRs ranging from around 6.99% to 29.99%.
You might've heard about Promise Financial through your wedding venue: It had partnerships with more than 350 across the country. It also was one of the few lenders out there that allowed you to apply with a cosigner if you couldn't meet its eligibility requirements on your own. Now it's abandoned lending altogether and relaunched itself as a tech platform called DigiFi, which helps banks and other financial institutions automate their products.
Does Promise Financial offer any similar loans?
Not at the moment. In fact, it's moved toward providing automated technology for banks and other lenders rather than offering personal loans to individual borrowers.
3 alternatives to Promise Financial wedding loans
Promise Financial might not be able to come through, but that doesn't mean you're out of financing options for your wedding. These three providers might be able to deliver just as well as Promise Financial — or possibly even better.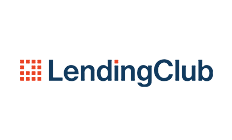 Finder Rating: 3.6 / 5
★★★★★
Check my rate
at LendingClub personal loans's secure site
Best for peer-to-peer loans: LendingClub personal loans
Like Promise Financial, LendingClub is a peer-to-peer platform funded by investors. It accepts coapplicants, and you may be eligible with fair credit. However, its high maximum APR and slower turnaround time may not be ideal if you're trying to find a quick loan for your wedding.
Accepts coapplicants
Fair credit OK
Available in 48 states
High maximum APR of 35.89%
Origination fee of 1% to 6%
FTC complaint in April 2018
| | |
| --- | --- |
| Loan Amount | $1,000 – $40,000 |
| APR | 10.68% to 35.89% |
| Interest Rate Type | Fixed |
| Min. Credit Score | 640 |
| Min term | 36 months |
| Max term | 60 months |
| Turnaround Time | As little as 4 days |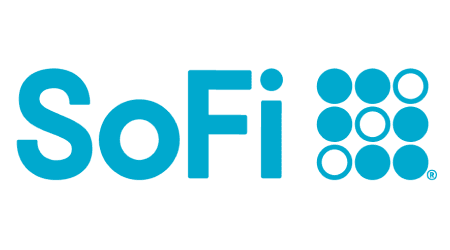 Finder Rating: 4.3 / 5
★★★★★
Check my rate
at SoFi personal loans's secure site
Best for young professionals: SoFi personal loans
SoFi could be the type of lender you're looking for if you want a wedding loan that also helps build your career. It offers no-fee personal loans with plenty of additional perks like credit counseling, unemployment security and networking opportunities. Interest rates are lower, loan amounts are slightly higher and it comes with an option for longer loan terms than what you would have found with Promise Financial. But you'll need good credit to qualify — and excellent credit for the best rates.
High maximum loan amount of $100,000
No fees
Available in 49 states
Good to excellent credit required
Slow turnaround
Faced FTC action in October 2018
| | |
| --- | --- |
| Loan Amount | $5,000 – $100,000 |
| APR | 5.99% to 18.53% |
| Interest Rate Type | Fixed |
| Min. Credit Score | 680 |
| Min term | 24 months |
| Max term | 84 months |
| Turnaround Time | Varies |
Disclaimer
Fixed rates from 5.99% APR to 18.53% APR (with AutoPay). SoFi rate ranges are current as of September 18, 2020 and are subject to change without notice. Not all rates and amounts available in all states. See Personal Loan eligibility details. Not all applicants qualify for the lowest rate. If approved for a loan, to qualify for the lowest rate, you must have a responsible financial history and meet other conditions. Your actual rate will be within the range of rates listed above and will depend on a variety of factors, including evaluation of your credit worthiness, income, and other factors. See APR examples and terms. The SoFi 0.25% AutoPay interest rate reduction requires you to agree to make monthly principal and interest payments by an automatic monthly deduction from a savings or checking account. The benefit will discontinue and be lost for periods in which you do not pay by automatic deduction from a savings or checking account.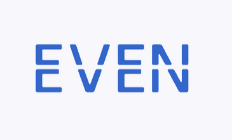 Finder Rating: 4.25 / 5
★★★★★
Check my rate
at Even Financial personal loans's secure site
Best for borrowers in a time crunch: Even Financial personal loans
Even Financial is an online marketplace that connects borrowers to financing options. It can save you some serious time by letting you apply for multiple loans with one form. This can also be useful if you don't have perfect credit, since finding a competitive lender you qualify with can be hard. However, you're limited to its network of providers, so you won't necessarily get connected with the best deal out there.
Bad credit OK
Low starting APR of 4.99%
Works with top lenders
Must be 21+ to apply
Negative customer reviews
Faced government action in June 2019
| | |
| --- | --- |
| Loan Amount | $1,000 – $100,000 |
| APR | 4.99% to 35.99% |
| Interest Rate Type | Fixed |
| Min. Credit Score | 550 |
| Min term | 24 months |
| Max term | 84 months |
| Turnaround Time | Varies |
How else can I finance my wedding?
Of course, peer-to-peer lenders aren't the only way you can pay for that beautiful venue or your city's best caterer. Many people draw from a variety of funding sources, including:
Online lenders. The three peer-to-peer lenders aren't the only ones available. You can also find a variety of personal loans from online lenders to cover your wedding costs.
Banks. Want to visit a physical location? Banks have personal loan options for borrowers with good to excellent credit. This can make paying for your wedding simple, but banks usually take longer to process applications than online lenders.
Credit union. If you're already a member, credit unions tend to offer personal loans that have lower rates and less strict requirements than banks and online lenders, which means you can save while funding your wedding.
Friends and family. It might be useful to ask if friends and family are willing to donate to a wedding fund. Of course, this might not go over well – there's a mixed bag on if crowdfunding your wedding is appropriate.
Bottom line
Promise Financial might be gone, but there are several options out there. LendingClub, SoFi and Even Financial are good places to start. But you might want to check our guide to cosigner-friendly lenders if you need help qualifying for a competitive rate. Our wedding loans guide can also help you find more wedding-friendly lenders and learn about other financing options.
Frequently asked questions