Finder may earn compensation from partners, but editorial opinions are our own. Advertiser Disclosure
Compare wedding loans to fund your big day
Consider one of these top picks to cover the big expenses that come along with your big day.
Editor's choice: LendingClub personal loans
Less strict eligibility requirements
Quick turnaround time
High Trustpilot rating
Go to site
While there are a variety of ways you can pay for your wedding, a personal loan provides the funding you need in one lump sum. And it can cover up to the full cost.
These five lenders make our list because they offer large loan amounts, have relatively competitive starting rates and all allow you to use your loan funds to finance your wedding. But if they don't suit your needs, there are other lenders — and financing options — that you can use to make your wedding memorable.
5 best personal loans for weddings
Best for long loan terms
| | |
| --- | --- |
| Min. Credit Score | Good to excellent credit |
| APR | Competitive |
| Loan Amount | $5,000 - $100,000 |
Go to site
on Lightstream's secure site
Best for avoiding fees
Best for borrowers with bad credit
Go to site
on Upstart Personal Loans's secure site
Although Upstart has a high maximum APR, it does start relatively low at 8.69% — which is competitive for borrowers without the best credit. Its loan terms are also limited, but you can borrow up to $50,000. And unlike other lenders, Upstart will consider your education and career in addition to your credit score when you apply.
Not available in: West Virginia
| | |
| --- | --- |
| Min. Credit Score | 580 or 600 depending on state of residence |
| APR | 5.55% to 35.99% |
| Loan Amount | $1,000 - $50,000 |
Go to site
on Upstart Personal Loans's secure site
Best for members of the military
| | |
| --- | --- |
| Min. Credit Score | Good to excellent credit |
| APR | 6.99% to 19.99% |
| Loan Amount | $3,500 - $40,000 |
Go to site
on Marcus by Goldman Sachs's secure site
Best for comparing multiple lenders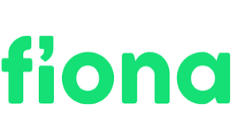 Fiona is a connection service, not a lender. Fortunately, the lenders it works with accept a wide range of borrowers — provided you're at least 21. You can apply with a coapplicant so you and your future spouse have joint responsibility on the loan, and you may be able to score an APR as low as 4.99%.
| | |
| --- | --- |
| Min. Credit Score | Good |
| APR | 4.99% to 35.99% |
| Loan Amount | $1,000 - $100,000 |
Go to site
on Fiona's secure site
See more personal loan options
Check out even more lenders by selecting your credit score range and which state you live in.
How to prequalify for a personal loan
Before you and your future spouse commit to a large loan, see what rates you may qualify for by following these steps:
Set an ideal budget for your ceremony.
Compare lenders and other financing options.
Submit an application for preapproval with three or four lenders.
Review your potential APR, monthly payment and total cost for each loan.
Select the option that best suits your budget.
Some lenders, like LightStream, don't allow you to prequalify for a loan. To keep hits to your credit score at a minimum, apply for preapproval with lenders that offer it first. Then you can check your rates with other lenders that require a hard credit check.
Other financial obligations to consider for the wedding
When you're preparing your budget and determining how much you need to spend, keep these common wedding costs in mind:
Engagement party invites
Engagement party venue
Engagement party food and drinks
Bachelor or bachelorette party and bridal showers
Wedding invites and thank you gifts
Bride and bridesmaids dresses and accessories
Groom and groomsmen suits and accessories
Flower girls, ushers and pageboys
Wedding location and marriage officiant
Reception location, catering and decorations
Photography and videography costs
Entertainment considerations
Make up, hair and facials for bride and bridal party
Transport to and from wedding
First night hotel stay
3 factors to consider before taking out a wedding loan
Before applying for a wedding loan you and your future partner should sit down and discuss your financial situations so you both fully understand the financial commitment you're agreeing to. Below are some of the questions you should discuss.
What are the fees that you'll be charged? When you look at the fees of a loan you should remember to check the upfront fees as well as ongoing charges. Upfront fees cover the cost of setting up the loan, for example establishment fees, and ongoing fees can include monthly account-keeping fees or amounts charged for using some of the features of the loan. You should also be aware of late and NSF fees.
What interest rate are you being offered? When looking at the rate offered by the lender, make sure to check whether the rate is fixed or variable. You can also see if the lender offers an introductory rate that can help you save money in the first stages of the loan.
Are the loan amount and terms affordable? You need to ensure that the amount you want to borrow and the length of time you want to borrow it for is offered by the lender. You can check the minimum and maximum loan amounts each lender offers and see if they suit your needs.
Should I use a loan to pay for my wedding?
It depends. Some financial experts advise against it, stating that you're better off saving for this big expense. While building up your savings will mean you don't pay interest, for many people, that's often an unattainable goal — especially if you're hosting a large reception at an expensive venue.
A wedding loan can make it easier to afford your wedding, even if it costs you more in the long run. As long as you and your partner agree to the expense beforehand and have a plan of action in place for dealing with the payments, a wedding loan can be helpful. However, it's still important to explore your other options.
Should I use a credit card instead?
It depends. Unless you have a large credit limit — or a small wedding planned — credit cards likely won't be able to cover the full cost of a wedding. But they can be used to pay for things like your dress, venue deposit and flowers.
You can read our guide to funding a wedding with a credit card to learn more about the potential benefits and drawbacks of putting your wedding on plastic.
How else can I finance my wedding?
While there are plenty of ways you can make your wedding more affordable — including choosing a less expensive venue or renting a dress — these are five common ways people avoid borrowing a large amount for their big day.
Savings. The primary way people pay for a wedding is through savings. It might mean a smaller honeymoon or a more simple reception, but by using your savings, you can avoid paying interest for your wedding.
Family and friends. It's not uncommon for family and friends to help out a little for budgets. Parents are usually willing to foot a portion of the bill, and friends may be interested in DIY centerpieces or discounting services like photography and flower arrangements.
Budgeting. Even if you don't have a huge savings account, you can still work your way to borrowing less. Sacrificing little optional expenses that tend to add up — like takeout — you can add to your wedding budget without affecting your quality of life too much.
Scaling back. When you're still planning your wedding, scaling it back can save hundreds — sometimes thousands — of dollars. Less guests, a simpler venue and simpler decor will all help maximize your budget.
Postpone the ceremony. It might not be ideal, but if you don't have any set plans, consider extending your engagement. The longer you have to build your savings and find deals, the better off you'll be — and the less you'll need to borrow.
Bottom line
While the best way to finance your wedding will always be through saving and budgeting, a loan can help speed up the process. To get the best deal, compare your full set of personal loan options. Planning is a must, so take your time when selecting the right lender and terms for your big day.