Finder is committed to editorial independence. While we receive compensation when you click links to partners, they do not influence our opinions or reviews. Learn how we make money.
Compare wedding loans to fund your big day
4 ways to fund your ceremony — and tips to help you find the right lender.
Editor's choice: LendingClub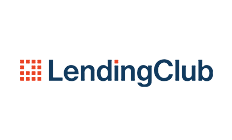 Less strict eligibility requirements
Quick turnaround time
High Trustpilot rating
Go to site
The most important day of your life isn't always cheap. From the dress and the venue to the catering and the wedding car, your special day can cost you upwards of $50,000. If you don't have that money saved, you may need to turn to other ways to finance your wedding.
How can I finance my wedding?
While there aren't many lenders that specifically offer loans for weddings, there are plenty that allow you to use your funds toward any expense — including weddings. The option you choose should depend on your current financial circumstances, how much you need to borrow, your outstanding debts and your active credit accounts.
Personal loans
A personal loan can be from a variety of lenders, and you may be able to borrow up to $100,000. If approved, you'll receive a lump sum that can be used for anything, including a dress, throwing an engagement party or even financing part of the honeymoon.
Lines of credit
Not sure how much you need to borrow? Lines of credit work like personal loans, but rather than borrowing a lump sum, you can withdraw as much as you need when you need it. You may be charged a set interest rate when you withdraw additional money, and there may also be monthly fees while you have the line open.
Credit cards
If you already have a card with a competitive interest rate, then you may want to consider using it to make wedding-related purchases instead. Or, consider signing up for a credit card with a 0% introductory APR to cover a few purchases — just don't go overboard so you can pay off your balance before the intro period is over.
Crowdfunding
With more crowdfunding sites popping up, some couples have opted to reach out to friends, family and even strangers to help pay for their big day. Sites like GoFundMe, Crowded Wedding and KickStarter allow soon-to-be newlyweds to set up campaigns to raise wedding funds. Typically, these online fundraising platforms charge an overall service fee as well as a fee per donation. However, you usually won't be on the hook for any upfront costs to set up your campaign.
5 lenders that offer wedding loans
| Lender | Max loan amount | APR | Credit score | |
| --- | --- | --- | --- | --- |
| SoFi | $100,000 | 5.99% to 18.72% | 680 to 850 | |
| Upstart | $50,000 | 8.13% to 35.99% | 620 to 850 | |
| OneMain Financial | $20,000 | 18% to 35.99% | 300 to 669 | |
| Earnest | $75,000 | 5.99% to 17.24% | 680 to 850 | |
| LightStream | $100,000 | Varies | 670 to 850 | |
How do I find the right financing for my wedding?
When comparing your loans, pay special to the following features:
Perks and discounts. Some lenders may allow you to bundle a personal loan with other financial products to get a discount, while others may have flexible repayment options. If you opt for a credit card, you may be able to earn rewards points for your purchases. Take a look at some features offered by these lenders and see if any of them can make your life easier (or less expensive).
Repayment flexibility. Check if you are able to repay the loan early without penalties or if you'll be able to extend the loan if you need more time to make payments.
Prepayment options. You may be able to pay off your laon early, but check to make sure you aren't charged a prepayment penalty. This can offset any benefit you get from making the extra repayments, so check your lender's terms before you apply.
Fixed or variable interest rates. A fixed rate option can help you plan your repayments because you know what they will be over the course of the loan, but this may also mean you miss out on lower interest rates. Fixed rate loans are usually available for a maximum of five years. Variable rates start off low but fluctuate over the life of the loan, making it hard to budget for the repayments. However, these loans are generally available with repayment terms as long as seven years and you may save money from lower variable rates.

Things to consider before taking out wedding loan
Before applying for a wedding loan it's crucial to understand the financial commitment required for servicing the borrowed amount. You and your future partner should sit down and discuss your financial situations beforehand. Below are some of the questions you should be discussing.
What are the fees that you'll be charged? When you look at the fees of a loan you should remember to check the upfront fees as well as ongoing charges. Upfront fees cover the cost of setting up the loan, for example establishment fees, and ongoing fees can include monthly account-keeping fees or amounts charged for using some of the features of the loan. You should also be aware of late fees NSF fees.
What interest rate are you being offered? When looking at the rate offered by the lender, make sure to check whether the rate is fixed or variable. You can also see if the lender offers an introductory rate that can help you save money in the first stages of the loan.
Are the loan amount and terms affordable? You need to ensure that the amount you want to borrow and the length of time you want to borrow it for is offered by the lender. You can check the minimum and maximum loan amounts each lender offers and see if they suit your needs.
Should I use a loan to pay for my wedding?
It depends. Some financial experts advise against it, stating that you're better off saving for this big expense. While building up your savings will mean you don't pay interest, for many people, that's often an unattainable goal — especially if you're hosting a large reception at an expensive venue.
A wedding loan can make it easier to afford your wedding, even if it costs you more in the long run. As long as you and your partner agree to the expense beforehand and have a plan of action in place for dealing with the payments, a wedding loan can be helpful. However, it's still important to explore your other options.
How else can I finance my wedding?
While there are plenty of ways you can make your wedding more affordable — including choosing a less expensive venue or renting a dress — these are four common ways people avoid borrowing a large amount for their big day.
Savings. The primary way people pay for a wedding is through savings. It might mean a smaller honeymoon or a more simple reception, but by using your savings, you can avoid paying interest for your wedding.
Family and friends. It's not uncommon for family and friends to help out a little for budgets. Parents are usually willing to foot a portion of the bill, and friends may be interested in DIY centerpieces or discounting services like photography and flower arrangements.
Budgeting. Even if you don't have a huge savings account, you can still work your way to borrowing less. By cutting back on things like coffee, takeout and other unnecessary expenses, you can add to your wedding budget without too much sacrifice.
Postpone the ceremony. It might not be ideal, but if you don't have any set plans, consider extending your engagement. The longer you have to build your savings and find deals, the better off you'll be — and the less you'll need to borrow.
Other financial obligations to consider for the wedding
Whether you're having a small ceremony, or an all out extravaganza for your big day, there is always going to be a range of items and services you may need finance for.
Consider the expenses below:
Engagement party invites
Engagement party venue
Engagement party food and drinks
Bachelor/bachelorette party and bridal showers
Wedding invites and thank you gifts
Wedding dress and accessories
Bridesmaids dresses and accessories
Groom/groomsmen suits and accessories
Flower girls, ushers and pageboys
Wedding location/church and marriage officiant
Reception location, catering and decorations
Photography and videography costs
Entertainment considerations
Make up, hair and facials for bride and bridal party
Transport to and from wedding
First night hotel stay
Honeymoon
How can I apply for a wedding loan?
To apply for a loan to help you finance your wedding, you can compare your options using the comparison table above. Depending on the type of financing you're after, you can compare products using the navigation menu at the top of this page.
When you find the right loan and want to apply, click the Go to Site button to be directed to the lender's website. To qualify for a loan in the US, you generally need to be over 18, be a permanent US resident and have a good credit rating.
Have the following information on hand before you apply:
Personal details including your full name, age and proof of your identity
Financial details including your assets, debts and liabilities
Employment details including your income and the name and contact details of your employer
Compare personal loans for financing a wedding
Bottom line
There are ways to finance your wedding when you don't have the money available. Compare your options and make sure you're applying for a loan that's competitive and affordable for your budget. Planning is a must, so be take your time when selecting the right lender and terms for your big day.
Frequently asked questions
Picture: Shutterstock
Read more on this topic