Revolut review Ireland
Benefit from simple international money transfers, budgeting tools and €0 card option.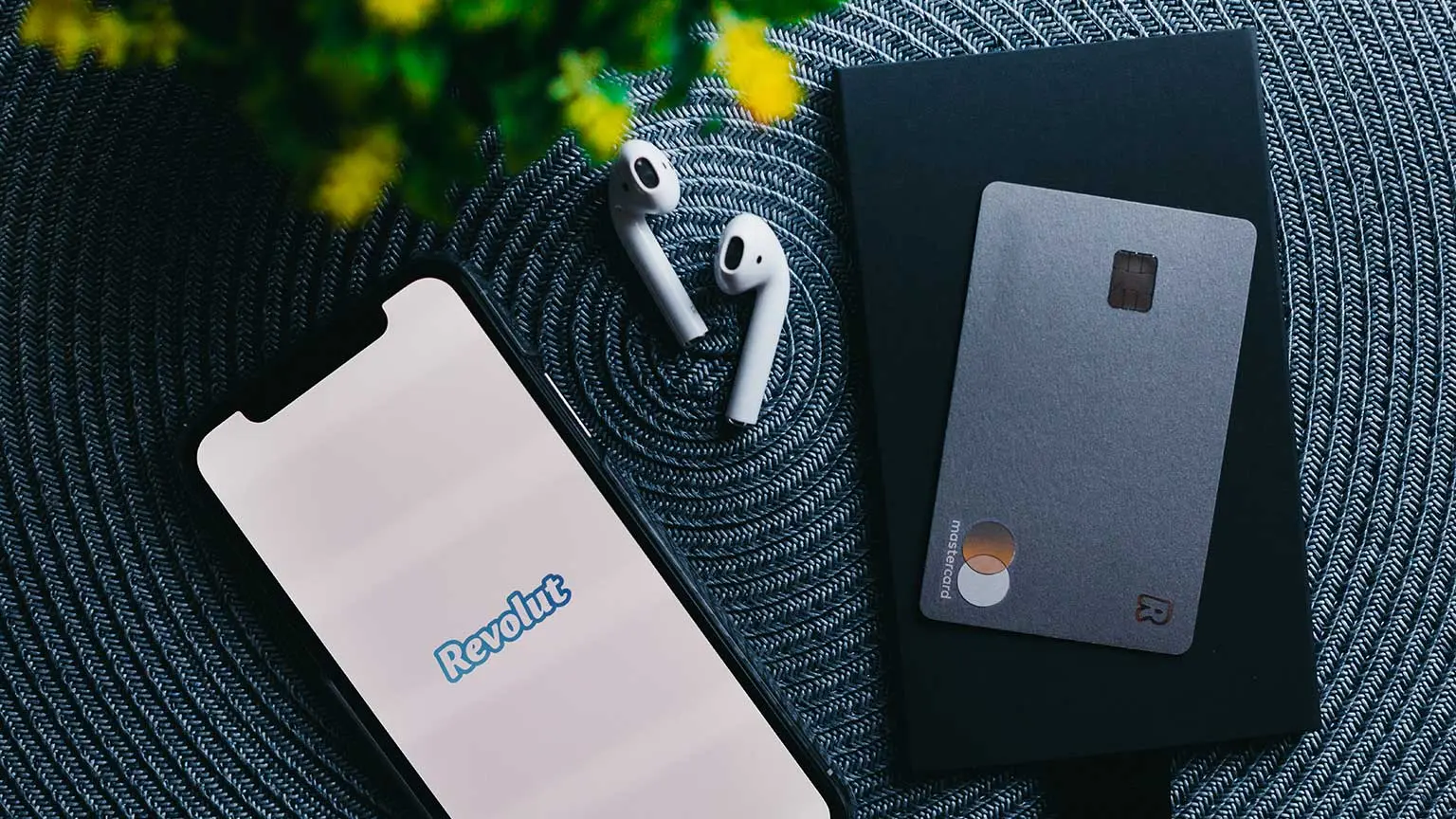 Revolut is a digital banking app and card that is designed to easily manage and spend your money. It's designed for those who travel and offers a number of ways to spend abroad, including international money transfers with no hidden fees.
This review covers what you need to know about Revolut in Ireland, including how it works and what it costs to help you decide whether Revolut is right for you.
How does Revolut work in Ireland?
Revolut is a digital banking app that helps you manage your money and spend globally at a minimal cost. When you sign up, you will need to choose one of the three account tiers: Standard, Premium or Metal. Each of these account tiers come with different features and costs, the higher the tier, the more features you unlock and the higher the monthly fee.
For all account tiers, Revolut gives you a free IBAN account, a free UK current account and a bank card. You can spend in over 150 currencies at the interbank exchange rate and exchange 29 fiat currencies. There are a number of features that come with each account tier, such as free ATM withdrawals, budgeting tools, free ATM withdrawals and cryptocurrency trading. You then get exclusive features with the Premium and Metal accounts.
What features does Revolut have in Ireland?
Current account and IBAN. You get a UK account number and sort code as well as a European IBAN. You can set up recurring payments, withdraw cash at ATMs, make contactless payments and use both Apple Pay and Google Pay. You'll be able to view your balance on a spending-visualisations screen.
Make international payments. The app lets you transfer money to 30 currencies at the interbank exchange rate (the same rates banks give each other).
Spend globally fee-free. All spending abroad is also charged at the interbank rate.
Apple Pay and Google Pay. You can pay with either Google Pay or Apple Pay using Revolut.
Hold different currencies in your account. You can hold a balance in the app in 16 currencies.
Pay friends. You're able to pay other people with ease or use the split-bill feature to divide a group spend.
View spending habits. Using analytics, your spending will be categorised by type of transaction, by merchant or by country.
Control your card and account. You can lock and unlock your card in the Revolut app as well as set monthly spending limits.
Save money. Revolut's Vault feature let you build up funds for a specific funding goal. Keep in mind it doesn't pay any interest like a normal savings account, but it can be helpful for saving towards short-term goals.
Teach financial skills. Revolut Junior is a money management platform aimed at children aged seven to 17 years old. This feature lets parents or guardians securely manage their child's spending in a

sub-account within the app.

It's available to Premium and Metal Revolut account holders only.
Buy cryptocurrency. We explain more about crypto below.
How much does Revolut cost?
Revolut has a certain number of fees and limits to be aware of:
Monthly fees: You will pay no monthly fee for the Standard account, €7.99 for the Premium account and €13.99 for the Metal account.
ATM fees. A 2% ATM fee will apply if you withdraw over the monthly limit for your chosen account (€200 per month for Standard and €400 per month for Premium and €600 per month for Metal).
Currency exchange fees. If you have the Standard account you are limited to up to €6,000 per month, after which a 0.5% fee is charged per month. After this you will be charged 0.5%.
How Revolut accounts work: Standard, Premium and Metal
Revolut has three tiers: Standard, Premium and Metal. The Standard account is €0 per month, the Premium account is €7.99 per month and the Metal account is €13.99 per month.
For the monthly fee, you'll get the following features with each account:
Compare a range of digital banks in Ireland
How to use Revolut abroad
Many financial institutions charge you additional fees to use your card abroad, or they transfer your money at non-competitive rates. One of Revolut's most appealing features is that it lets you spend fee-free at the interbank rate in over 150 currencies.
Using it abroad is much like using it in Ireland. However, don't forget that while there's no spending limit for card payments, free ATM withdrawals are limited to €200 per month with the Standard account (higher for Premium and Metal), after which you'll be charged a 2% fee.
Is Revolut safe?
Revolut received its European banking licence from the European Central Bank in December 2018. This means that if you open a current account with Revolut in the future your funds will be protected up to €100,000. However, at the time of writing, this was still being put into place. For now, Revolut still has obligations to safeguard your funds in a separate bank so you can get them back should anything happen to Revolut.
In terms of smartphone security, Revolut's smartphone app is protected by a password or fingerprint ID. Immediately freeze or unfreeze your card in the app if it's been misplaced, lost or stolen. You can take further control by turning online, ATM and contactless payments on or off.
How do cryptocurrencies work with Revolut?
Revolut stands out from its competitors in cryptocurrencies. In 2017, it became the first challenger bank to let customers buy cryptocurrencies within the app.
What's more, it's incredibly easy for anyone to use cryptocurrencies such as Bitcoin with Revolut. Revolut's aim is to make cryptocurrencies accessible. You will have access to five different cryptocurrencies: Bitcoin, Litecoin, Ether, Bitcoin Cash and XRP. However, you have to hold a Premium account or higher to access the cryptocurrency feature automatically. Otherwise, you will need to invite three or more friends to use the app to unlock the feature.
Revolut shows you real-time cryptocurrency graphs which shows you current rates. You can also set up price alerts to hear when your cryptocurrency hits a certain value.
Pros and cons of Revolut