Lifetime ISAs: What are they?
Even if you don't have any grey hair yet, starting to save for your retirement is a good idea. Lifetime ISAs are one of the options available to you.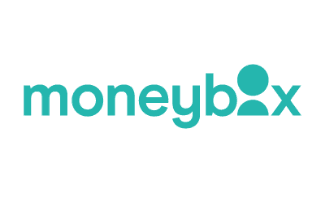 Start saving with Moneybox today
Market-leading cash Lifetime ISA at 1.25%
Download the app and get started with £1
Sign up takes minutes
With a contribution of up to £1,000 a year from the government, Lifetime ISAs make a viable option for savers who are in it for the long run.
Our guide looks at how they work and who they are suitable for as well as their pros and cons.
What are Lifetime ISAs?
ISAs (Individual Savings Accounts) are savings accounts that allow you to avoid paying taxes on the interest you earn.
As the name suggests, Lifetime ISAs (or LISAs) are a type of ISA that last for a long time, but not forever.
If you decide to put money in a LISA, you earn from your savings in two ways:
A 25% free bonus from the government. You can put up to £4,000 a year into your account, and you'll be able to get up to £1,000 a year for free.
The interest rate offered by the bank. You won't have to pay any tax on this interest.
A LISA gives you good value for your money – but only if you're ready to accept a series of conditions.
ISAs vs regular savings accounts
With ISAs, you earn tax-free interest on your savings account.
Since April 2016, the "personal savings allowance" allows you to avoid paying any tax on the interest you earn from any banking product (not just ISAs), up to £1,000.
ISAs have since become less popular because the added value they bring in comparison to savings accounts has diminished.
How do LISAs work?
LISAs are a bit complicated, so here are the main features you need to know about:
Age limits. You can open a Lifetime ISA from the age of 18 to the age of 40, and you can pay up to £4,000 a year in it until the age of 50.
Frequency of contributions. You don't need to stick to a payment plan of any kind – you can pay into your LISA whenever you like. Also, there's no minimum balance.
Government bonus payments. The bonus is paid into the LISA monthly for every month you make a payment.
Contribution limits. You can pay a maximum of £4,000 a year into your LISA. However, the maximum allowance for all types of ISAs is £20,000 a year – read our guides on cash ISAs and stocks and shares ISAs to find out what you can do with the rest of it.
You can invest your LISA. There are two types of Lifetime ISAs available: cash LISAs keep your savings safe and give you a nice interest rate on top, while stocks and shares LISAs allow you to invest them, increasing the risk but also the potential reward.
When can I withdraw the money from my LISA?
The main purpose of a Lifetime ISA is to help you save money for a comfortable retirement. You have three main options when it comes to getting your savings back:
Withdrawing the money once you're 60. You can do this for free.
Using the money to buy your first house. You can do this at any point in your life without paying any fee. However, keep in mind that this is for first-time buyers who buy a house worth £450,000 or less using a mortgage.
Withdrawing the money in advance for a fee. If you really need the cash, you can get it back at any point, but you'll be charged a 25% fee on the whole sum – basically, you'll have to give all the government money back plus 6.25% of what you had originally put in.
(We know what you're thinking… if they gave you a 25% bonus, and in order to withdraw the money in advance you have to pay a 25% fee, where does that 6.25% come from? The answer is, it comes from the fact that they'll calculate the 25% fee on the whole sum, including the extra 25% you've already been given. For example, if you put in £4,000, you'll get an extra £1,000. If you want to withdraw the money, you'll have to pay 25% of the £5,000 as a fee – that is, £1,250. It amounts to a £250 net fee, which corresponds to the 6.25% of your initial £4,000.
So basically, the main benefit of a Lifetime ISA is that it grants you a conspicuous government bonus that you can use both to buy your first house or to guarantee yourself a comfortable retirement – and you can start saving and earning without having to make a definitive choice from the start.
How many LISAs can I have?
You're not forbidden from having more than one single Lifetime ISAs, but you cannot pay money into more than one of them in a single tax year.
If you'd rather have one Lifetime ISA for retirement and another one to buy your first house, you can do that, but you'll have to pay into them in alternate years. Also, the £4,000 yearly limit is a strict one you won't be able to bypass.
Are LISAs worth it?
As with most financial products, it really depends. A free 25% boost to your savings is not to be brushed off, but equally, don't let the mirage of easy cash blind you.
LISAs are viable options both for buying a house and for saving for retirement, but in some cases, they aren't the best option for either.
For example, have you considered increasing your pension contributions? When you put money into your pension, you get tax relief on it – it'll be worth at least 20% and even more if you're a high-rate taxpayer. Since the money you put in your LISA has been taxed at the source (when your salary was paid to you), and you cannot get more than the 25% back, pensions can ultimately turn out more rewarding.
Moreover, if you need to claim government benefits, for example because you find yourself unemployed, you may need to withdraw your LISA before becoming eligible to do so, but pensions don't count – and the same is usually true for bankruptcy cases.
On the other hand, if buying a house is your main focus, you should also look at Help To Buy ISAs. The government bonus can reach a maximum of £3,000 only, but you can get the money back whenever you need it without paying any fee.
If you're considering both options but aren't really sure of what you want to do with your savings, LISAs are a smart choice. But never forget that you must really be confident that you won't need the money you put aside any time soon. If you withdraw it in advance, the bill will be depressingly expensive.
Pros and cons of LISAs
Pros
High government contribution
You can use them to buy your first house or to save for retirement
You can earn an interest rate on your savings or invest them for a potentially higher return
You can transfer your LISA to another provider if you find a better deal
Cons
Low flexibility – you can only use the money to buy a house or after you're 60
The early withdrawal fee is expensive
A pension may turn out to be more convenient if you are a high-rate taxpayer
LISAs can impact your benefit eligibility and count as assets in bankruptcy cases
We show offers we can track - that's not every product on the market...yet. Unless we've said otherwise, products are in no particular order. The terms "best", "top", "cheap" (and variations of these) aren't ratings, though we always explain what's great about a product when we highlight it. This is subject to our terms of use. When you make major financial decisions, consider getting independent financial advice. Always consider your own circumstances when you compare products so you get what's right for you.
More guides on Finder