Mettle app review
We take a look at NatWest's digital banking app for small businesses.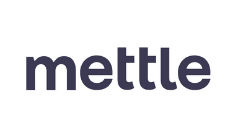 Mettle is a free digital banking app for small and medium-sized businesses, which is operated by high street bank NatWest.
Following a pilot phase, Mettle saw its full launch in November 2019, and looks to rival the mobile app-based business accounts already offered by challenger banks like Starling and Tide.
We've highlighted the features that Mettle offers, to help you decide whether this digital banking platform could be the right fit for your business.
What is Mettle?
Mettle is the first standalone business banking app to be offered by one of the high street banks, NatWest, which is itself part of the Royal Bank of Scotland Group.
NatWest's new digital business account can be seen as a response to challenger banks like Starling and Revolut, which have changed the face of banking in the last few years – reeling in customers by letting them open and manage bank accounts through their mobile phones, as well as offering great exchange rates for people who travel frequently.
Mettle lets business customers apply for an account in minutes, forecast business performance and create invoices. All of this is possible in its mobile app, which is designed to be easy to use, as well as free to use.
How does Mettle work?
Mettle offers its users a number of features, including:
Fast application. Mettle will let customers open a business account in a matter of minutes.
Invoicing. You can create and send customised invoices on the go. The app will let you know when you've been paid or if you need to chase.
Reporting. You're able to categorise business transactions to reduce admin and minimise errors. You can then export your data and share it with your accountant.
Accounting. Mettle can connect to accounting packages like FreeAgent and Xero.
Payments. You can schedule payments on the go and manage recurring payments directly from the app.
Manage your cards. You can lock your card in the app if you think you've lost it, then just unlock it if the card shows up.
How to open a Mettle account?
These are the steps to open a Mettle account:
Download the Mettle app from the App Store or Play Store.
Complete the application – Mettle will ask questions about you and your business.
Verify your ID and provide a business document.
Once approved, you'll get an account number and sort code to get started.
Mettle fees, limits and pricing
Mettle is free to join – you won't be charged to download the app or to open an account.
Mettle is free to use – there are no charges for transactions or for using any of the account's features.
There is a maximum account balance of £100,000 for limited companies and £50,000 for sole traders.
There is a maximum payment out of the account limit of £10,000 per day.
Is Mettle safe?
Mettle is separate from NatWest and is not a bank, so it isn't currently covered by the Financial Services Compensation Scheme (FSCS). The FSCS protects money you've deposited in a bank up to £85,000 if it goes bust – this does not apply to Mettle.
In terms of the app, it has security processes in place to ensure the safety of your money. You can also freeze your card instantly in the app should you lose it.
Pros and cons of Mettle
Pros
Instant and easy application process.
No fees to join or manage your account.
App lets you invoice and manage your money.
User-friendly app with control over accounts and cards.
Freeze your card in the app if you lose it.
Cons
Currently not FSCS-protected, so your deposits of up to £85,000 aren't covered.
Maxiumum daily payment out limit of £10,000.
Compare Mettle against its competitors
Frequently asked questions