Mettle app review
We take a look at NatWest's pilot digital banking app for businesses.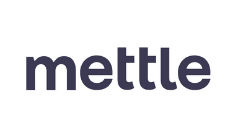 This standalone digital platform will look to rival the mobile app business accounts already offered by challenger banks like Starling and Tide.
We've highlighted the features Mettle offers businesses, to help you decide whether it will be the right fit for yours.
What is Mettle?
Mettle is the first standalone banking app offered by one of the high street banks, NatWest, which is part of the Royal Bank of Scotland Group.
NatWest's new digital business account can be seen as a response to challenger banks like Starling and Revolut, which have changed the face of banking in the last few years, reeling in customers by letting them open and manage bank accounts all through their mobiles, and offering great exchange rates for people who travel frequently.
Mettle will let business customers apply for an account in minutes, forecast business performance and create invoices. All of this will be possible in its mobile app, which is designed to be easy to use.
How does Mettle work?
As Mettle is only in its pilot stage, only a limited number of customers can get an account. You can apply for early access on the Mettle website, though.
We've covered the current key features of Mettle below, but the app may change following testing, since early customers will help shape the app with their feedback.
Fast application. Mettle will let customers open a business account in a matter of minutes.
Invoicing. Create and send invoices on your phone instantly. You can track them in the app, too.
Tasks. Set yourself tasks for the day, from overdue invoices to bills to pay.
Manage expenses. You can add receipts to your expenses and track your expenses on your phone.
Manage your cards. You can freeze your card in the app if you think you've lost it. Then just unfreeze it if the card shows up.
How to open a Mettle account?
As it's currently only in its pilot phase, the application process may change. For now, these are the steps:
Register on the Mettle website with your email.
Mettle will send you some questions about your business.
It will then let you know if you can be part of the first group of users with early access.
If unsuccessful, you'll have to wait until Mettle fully rolls out.
Mettle fees, limits & pricing
Free to join. You won't be charged to join the app.
Free to use. No charges for transactions or using any of its features.
Maximum account balance of £50,000.
Maximum payment out of the account of £10,000.
Is Mettle safe?
Mettle is separate from NatWest and is not a bank, so it isn't currently covered by the Financial Services Compensation Scheme (FSCS). The FSCS protects money you've deposited in a bank up to £85,000 if it goes bust – this does not apply to Mettle.
In terms of the app, it has security processes to ensure the safety of your money. Meanwhile, you can freeze your card instantly in the app should you lose it.
Pros and cons of Mettle
Pros
Instant and easy application process.
No fees to join or manage your account.
App lets you invoice and manage your money.
User-friendly app with control over accounts and cards.
Freeze your card in the app if you lose it.
Cons
Currently not FSCS-protected, so your deposits aren't covered for up to £85,000.
Limited number of accounts available during the current pilot phase.
Maximum account balance of £50,000.
Frequently asked questions