Finder is committed to editorial independence. While we receive compensation when you click links to partners, they do not influence our opinions or reviews. Learn how we make money.
CashCall loans
Long-term, high-interest, last-resort loans — bad credit OK.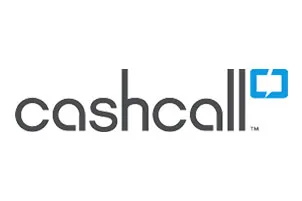 If you need money fast for personal or business reasons but don't have the credit score to qualify for most loans, you're CashCall's bread and butter. It offers sole proprietorships, new businesses and borrowers with bad credit alike the funds to patch over an emergency — but at a high cost.
In fact, CashCall's rates and fees are so high, it's fought and lost several legal battles over them, limiting its reach to a handful of states. Here's what to expect for personal and business loans with this long-term lender.
What types of loans does CashCall offer?
CashCall offers fixed-rate term loans for both individuals and businesses in limited states it's licensed to serve.
Loan type
Where it's available
Interest
Fees
Maximum term
Personal loan
AZ, CA, ID, MO, UT
A quick fix to a financial emergency with bad credit.
–
Up to 179%
$75 to $500 or 33% of loan amount, depending on the loan.
months, depending on loan amount and state.
Business loan
AL, CA, DC, DE, ID, HI, KS, LA, ME, MO, MS, NE, NM, OH, SC, UT, VA, WI
Startups and sole proprietors that have trouble getting funds and modest needs.
–
5% to 10% origination fee
24 to 120 months, depending on credit score.
CashCall also offers mortgages, which are typically low-interest and available to borrowers with higher credit.
Why should I consider taking out a loan with CashCall?
Fast turnaround. CashCall claims you could potentially see the money transferred to your account the same day you apply.
No or low credit OK. You'll find no credit score cutoffs for personal loans, and you only need a score of 500 to qualify for a business loan.
Easy application. Complete CashCall's application online in as little as five minutes.
Repeat borrower discount. Business loans come with a discount on the origination fee to repeat borrowers.
Comprehensive website. CashCall is not only upfront about the types of loans it offers, but it also breaks down your options by credit score or state.
Relatively small amounts available. This lender's $2,600 minimum for personal loans and $3,500 minimum for business loans means you might find exactly amount what you need for small or midsize expenses.
How much will it cost to borrow from CashCall?
In two words: A lot. CashCall's personal loan interest rates — up to 179% — are so high, it's not legally allowed to service most states. And its business loan rates aren't much better, starting at a comparably high 24% and capped at 149%.
Its 5% to 10% origination fee on business loans aren't unheard of, but not nearly as remarkable as the 33% you could be charged when taking out a personal loan. If you're more than 15 days late on a payment or don't have enough funds in your account when an automatic payment is due, you'll pay a $29 fee.
Are CashCall loans safe?
Somewhat. CashCall's website is secured by encryption, so your information is protected if you apply for a loan online. It collects and shares some of your personal information — including your Social Security number and bank transaction history — for reporting to the credit bureaus.
It also shares information with other companies for marketing purposes. But you can opt out by contacting 877-525-2274 or customer.service@cashcall.com.
Everything is spelled out in clear terms on its website, which goes above and beyond to break down its loan costs by geographical location and credit score. An online calculator is the only way it could make things more clear before you apply.
But read on to learn about CashCall's legal dispute history.
CashCall legal settlements
CashCall might be so upfront about pricing because it's settled several government actions against it. Perhaps most damning was a 2016 federal suit in which a judge ruled that CashCall had been illegally claiming its loans are issued by a tribal lender. The court found that CashCall had been putting its own money down for the loans. The ruling closed CashCall's personal lending in several states, which is why you can only apply for its personal loans in five states.
Compare other online loan providers
What does the Internet say about CashCall?
CashCall is not accredited by the Better Business Bureau (BBB), and it gets a C+ rating based on BBB's guidelines. More than 50 customer complaints focused on billing and collection issues. Some of the negative reviews cite high interest that skyrocketed to more than 200% and harassment so bad, it involved the creditor contacting a borrower's Facebook friends. Even more, one person who took out a loan with CashCall lost his job and couldn't pay it back; they claimed the debt grew so overwhelming, they was forced to file bankruptcy.
Online, you'll see several government actions against CashCall from the Department of Business Oversight and the states of Georgia, Michigan, Virginia and DC.
However, Trustpilot reports a more positive view of CashCall, rating it four out of five stars. Seventy-five percent of customers call the company "Excellent," praising it for helpful customer service and fast turnaround.
How to apply for a loan with CashCall
Apply for a CashCall loan by completing an online application or requesting an agent to call you.
To apply online, go to CashCall's website:
Select either CashCall Personal or CashCall Business and click Apply Now.
Follow the directions to fill out the application, and carefully read the terms and conditions before submitting it.
You should get a response quickly and if you start early enough, you might be able to receive funds that very day.
Eligibility requirements
CashCall doesn't have many hard eligibility requirements. Rather, to qualify for a personal loan, you'll need to:
Be at least 18 years old.
Have a source of income.
Have a bank account.
Have a valid form of ID.
To qualify for a business loan, you need to:
Have at least two months of income and sales.
Be guaranteed by someone with a credit score of 500 or higher.
CashCall runs a credit check on individuals and business owners applying for loans and considers your creditworthiness when determining your interest rate and fees. You'll need a high credit score to qualify for its lowest interest rates.
Pros and cons of borrowing from CashCall
Pros
You could get money fast. Sometimes within the same business day, if you apply early in the day.
Bad credit OK. You don't need excellent credit to qualify for a personal or business loan.
Sole proprietorships welcome. You don't need employees or a partner to qualify for a business loan.
No prepayment penalties. Repay your loan early without fees or penalties to save on unnecessary high interest.
Reports repayments to credit bureaus. On-time payments and responsible borrowing can help build or rebuild your credit history.
Cons
High-interest loans. You could pay up to 179% interest on a personal loan and 149% interest on a business loan.
Limited availability. Personal loans are available in five states only, with business loans offered in 18 states.
Rocky legal past. CashCall has faced several lawsuits for inaccurate marketing, harassing customers for payment and claiming that loans are funded by a tribal lender (a federal lawsuit found that they aren't).
Bottom line
If you don't qualify for most loans, CashCall might help you bridge a financial shortfall or get through an emergency situation. But borrowers with good credit might want to avoid it — its lowest interest rates are much higher than what most prime lenders offer.
Its history of bending and skirting the law — as well as harassing customers for collections — should raise red flags.
To find a more affordable loan, check out other personal loans or business lenders before deciding to apply.
Frequently asked questions
More guides on Finder