Finder may earn compensation from partners, but editorial opinions are our own.

Advertiser Disclosure
Majestic Lake Financial short-term loans review
Only past customers can currently take out new loans.
Best for previous Majestic Lake Financial borrowers who had a positive experience.
Pick something else if you've never borrowed from this lender.
As soon as the next business day
Turnaround time
Details
| | |
| --- | --- |
| Product Name | Majestic Lake Financial installment loans |
| Min. Amount | $300 |
| Max. Amount | $1,500 |
| Loan Term | Not stated |
| Turnaround Time | As soon as the next business day |
| Requirements | Previous loan with Majestic Lake Financial |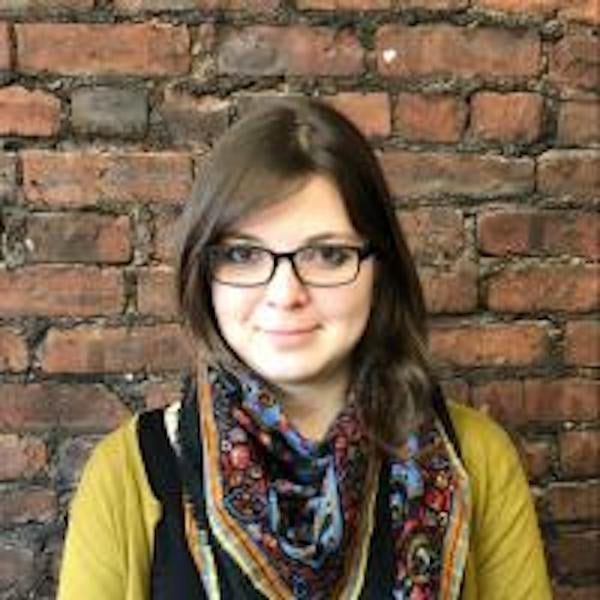 Review by
anna.serio@finder.com
---
Anna Serio is a trusted lending expert and certified Commercial Loan Officer who's published more than 1,000 articles on Finder to help Americans strengthen their financial literacy. A former editor of a newspaper in Beirut, Anna writes about personal, student, business and car loans. Today, digital publications like Business Insider, CNBC and the Simple Dollar feature her professional commentary, and she earned an Expert Contributor in Finance badge from review site Best Company in 2020.
Expert review
Majestic Lake Financial is a tribal lender that offers high-cost installment loans. As of October 2020, applications aren't opened to new customers — though you can apply for a similar loan through its partner company Mountain Summit Financial.
But you might want to consider another lender entirely. Both companies aren't transparent about rates and fees. It's even faced a class-action lawsuit over its lack of transparency and high rates, which reached 950% APR for some borrowers. That's expensive, even for a short-term lender. Unless you've already borrowed from Majestic Lake and were happy with your experience, you can likely find another lender that offers a better deal.
What is a Majestic Lake Financial short-term loan?
Majestic Lake Financial short-term loans are installment loans that range from $300 to $1,500. It doesn't disclose any information about rates and terms before you apply. But you repay your loan over several months, rather than all at once like you would with many short-term loans.
Because Majestic Lake is a tribal lender, it can charge rates and fees above state limits. Borrowers have sued it over its failure to disclose APRs, which some say ranged from 440% to 950%.
What states does it serve?
Majestic Lake Financial doesn't disclose which states it serves. But because it's a tribal lender, it's likely available even in states where short-term loans are illegal.
Is Majestic Lake Financial legit?
Majestic Lake Financial is technically a legitimate tribal lender. It's a member of the Online Lender's Alliance, a short-term lender organization that sets industry standards. But it's subject to tribal law, rather than federal or state regulations.
Its legitimacy as a tribal lender has come into question in the past, however. In 2017, the Consumer Financial Protection Bureau (CFPB) filed a lawsuit against Majestic Lake Financial, along with several other lenders. It found that while the companies were owned by the Habematolel Pomo Tribe near California, the majority of its operations took place in Kansas, well outside of its territory.
This would have voided it as a tribal lender and made it subject to state interest rate caps, usually around 36%. However, the CFPB dropped the suit in 2019, as a part of a larger CFPB policy shift that relaxed restrictions on short-term lenders.
What are the benefits of Majestic Lake Financial?
The only real benefit of borrowing with Majestic Lake Financial is that it offers small-dollar installment loans. It's one of the few places where you can borrow as little as $300 with repayments over several months. Typically you can only find payday loans of that size, which you repay all at once.
It also doesn't charge prepayment penalties, so you can save on interest if you repay your loan ahead of schedule.
What to watch out for
With Majestic Lake Financial, the drawbacks likely outweigh the benefits.
Limited to past borrowers. Currently, you can't borrow from this lender unless you're a past borrower with a Majestic Lake Financial account.
Not transparent about cost. This provider doesn't disclose the cost of the loan or its terms online. Though borrowers state they paid between 440% and 950% APR.
Questionable legitimacy. The CFPB has questioned its legitimacy in the past and appears to have dropped the suit because of a shift in policy — not because it found Majestic Lake Financial to be a legitimate tribal lender.
Is it safe to apply?
Majestic Lake Financial's application is generally safe. Its website is secured with RSA encryption, which is regularly verified by TrustLock. While it shares your information with affiliates for business services and non-affiliates for marketing purposes, you have an option to limit how much it shares.
Majestic Lake Financial reviews and complaints
| | |
| --- | --- |
| BBB accredited | No |
| BBB rating | B |
| BBB customer reviews | 1.7 out of 5 stars, based on 13 customer reviews |
| Trustpilot score | 4.7 out of 5, based on 1,753 customer reviews |
Despite having a shaky reputation, Majestic Lake Financial generally gets positive customer reviews. Most reviews were short and praised the speed and quality of customer service. But some borrowers complained about unclear terms, a slow turnaround and high rates.
Am I eligible?
To qualify for a Majestic Lake Financial loan, you must have already received a loan from the company. Aside from that requirement, this lender doesn't disclose any additional eligibility criteria.
How do I apply?
You can apply by going to the Majestic Lake Financial online.
Go to the Majestic Lake Financial website.
Select the amount you would like to borrow and select Apply now.
When it asks if you've had a loan with Majestic Lake Financial before, select Yes.
Sign in to your online account and follow the instructions to complete the application.
After you're approved, you can receive your money as soon as the next business day.
What documents do I need to apply?
This lender doesn't disclose which documents it requires during the application process. But most lenders ask to see a recent pay stub, bank statements and a copy of a state-issued photo ID.
I got a Majestic Lake Financial short-term loan. Now what?
These loans come with monthly repayments, according to the terms of your loan. You should find information about your rates, terms, repayment amounts and your due dates in the loan contract. Reach out to customer service by calling 844-427-1400 if you have any questions or concerns.
See how Majestic Lake Financial stacks up by comparing more short-term loans.
Frequently asked questions