Best online brokers of 2022
Ready to open an investment account? These 9 platforms are worth a look.
There's plenty to consider when selecting a brokerage account. We've charted the numbers to narrow down the best trading platforms across six key metrics that include features, fees, research tools and reliability. We also include a few honorable mentions — platforms that don't score high across every metric, but are excellent options for specific types of investors.
Learn more about how we picked these nine platforms.
Webull nabs our highest rating because it successfully edges out its competition across a spectrum of metrics. It's a well-balanced platform with features designed to cater to new and experienced traders. The desktop app is outfitted with an extensive suite of research tools, including watchlists, charts, stock screeners and real-time market data. The mobile app is well received, and traders can test the viability of their trading strategies with Webull's paper trading feature.
The biggest drawback to Webull's platform is its limited range of securities — those seeking mutual funds, bonds, futures or forex trading will be disappointed. And it doesn't offer retirement or joint accounts, narrowing its target market to investors seeking an individual brokerage account to swap stocks and options.
Pros
Best for new and active traders seeking commission-free stocks.
Cons
Look elsewhere if you want to trade bonds, mutual funds or OTC stocks.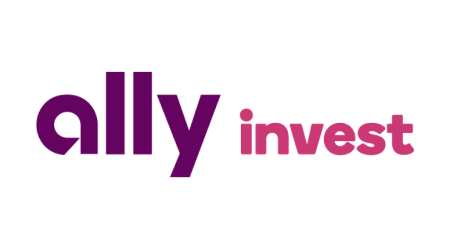 Ally Invest helps active investors take advantage of competitive trading fees, a comprehensive suite of research tools and responsive customer support. Hands-off investors have four distinct portfolios to choose from and — best of all — pay no advisory fees.
Ally Invest's mobile app is well reviewed, and traders can buy and sell a respectable lineup of securities, including stocks, ETFs, bonds, mutual funds and options. It even offers access to more than 50 currency pairs in the forex market with no commission costs. And no major service outages have been reported.
But no platform is perfect — even those with the highest ratings. Ally Invest charges $0.50 per options contract, and we uncovered a small number of complaints citing refresh rate delays on the mobile app.
Pros
Best for self-directed traders and passive investors seeking portfolio management.
Cons
Look elsewhere if you'd prefer to use a robo-advisor.
Charles Schwab makes our best brokers list because it's well-equipped, has a solid lineup of tradable securities and offers 24/7 customer support. You can trade just about anything from a Charles Schwab brokerage account and its advanced research tools are suitable for beginners and advanced traders alike. Stocks and ETFs are commission-free and fees for options and mutual funds are on par with competitors.
So, what's not to like? Traders complain of a buggy Android mobile app and the platform doesn't offer access to forex or cryptocurrency.
Pros
Best for new and experienced traders seeking robust research tools.
Cons
Look elsewhere if you want to trade forex or crypto.
Stock trade fee
$0
or $25 if it is a broker-assisted trade
Minimum deposit
$0
Read Review
When TD Ameritrade acquired the Thinkorswim trading platform in 2009, it established itself as a brokerage that could cater to advanced traders. Despite already having an in-house web and mobile trading platform on hand, TD Ameritrade upped the ante with Thinkorswim's desktop, mobile and web trading platforms, making TD Ameritrade one of the best-equipped brokerages on the market.
In addition to its five available trading platforms, TD Ameritrade offers commission-free stock trading, access to 75 currency pairs on the forex market and — thanks to Thinkorswim — some of the most robust research and analytics tools in the industry. TD Ameritrade also won itself a bonus star for its paper trading feature.
The drawbacks? Investors report a steep learning curve navigating the Thinkorswim platforms, and Google Play users report mobile app freezes.
Pros
Best for advanced traders who want access to the Thinkorswim trading platform.
Cons
Look elsewhere if you're interested in portfolio management services.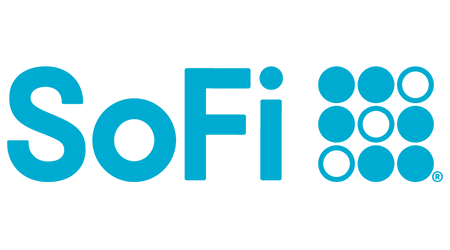 SoFi Invest is one of the most competitively priced platforms on the market. Investors pay no commissions on stocks or ETFs and no account transfer fees. Plus, its robo-advisor is entirely free — an industry rarity.
High mobile app ratings, responsive customer support and the absence of any major service outages make SoFi a well-rounded platform for new to intermediate traders. But SoFi isn't without its drawbacks.
SoFi's tradable security lineup is limited to stocks, ETFs and cryptocurrencies. And its charting tools aren't quite comprehensive enough to cater to active traders who rely on technical analysis.
All in all, SoFi is a solid, excellently priced choice for those new to the stock market, though derivatives traders will need to explore options elsewhere.
Pros
Best for beginner investors seeking commission-free trades or a no-fee robo-advisor.
Cons
Look elsewhere if you're an active investor that trades derivatives.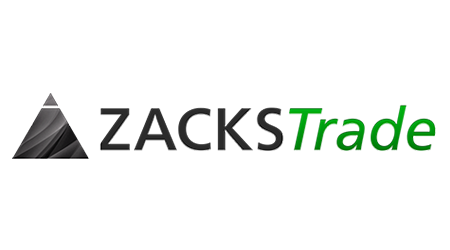 Zacks Trade distinguishes itself from competitors by offering access to stocks from 91 global exchanges. International investors are welcome to apply, and account options are plentiful. It offers four distinct trading platforms, including a feature- and research-rich desktop platform, Zacks Trade Pro and Handy Trader, a mobile app for Android and iOS.
A Zacks Trade account comes with 23 free research subscriptions through IBIS with the option to add up to 80 additional subscriptions for a fee. The platform offers many analytics tools, including 120 technical chart indicators and portfolio rebalancing by risk tolerance. Among the platform's standout features are its free broker-assisted trades — a useful perk for those seeking professional support during the trading process.
But Zacks Trade falls short when it comes to account minimums and trading fees. Unlike many of its competitors, Zacks Trade still charges commissions on stocks. And its options fees are among the highest we've seen at $0.75 a contract. You also need at least $2,500 to open an account. But it does offer free broker-assisted trades, which is pretty much unheard of in the industry.
Pros
Best for investors looking for $0 broker-assisted trades.
Cons
Look elsewhere if you want to trade commission-free stocks.
Special mention
Before we get into the good stuff, a quick disclaimer: Betterment is a robo-advisor — not a share trading platform. But we added it to this list for those interested in a hands-off investment service. Why Betterment? Because it's our top-rated robo-advisor.
For a flat annual rate of 0.25%, Betterment will create and manage your investment portfolio. You'll answer a financial questionnaire when you sign up, and Betterment uses the responses you provide to determine your asset allocation strategy and risk tolerance. Simple as that.
But Betterment won't be for everyone. You don't really have any control over what goes into your portfolio when you use a service like a robo-advisor. So if you prefer an investment platform that offers you full control over your portfolio, you'll want to skip this one.
Pros
Best for investors who prefer to have their investment managed on their behalf.
Cons
Look elsewhere if you want a free-to-use service or prefer to manage your own investments.
Note: The robo-advisor rating methodology differs from that used to rank the other brokers on this list. See our full list of best robo-advisors.
Honorable mentions
A few platforms didn't score high marks across all of our key metrics, landing them a slightly lower star rating. But they're the best platforms for the specific type of investor they cater to, like beginners, established investors or international traders. Because objective ratings can sometimes leave out niche products, here are a few subjective best picks.
Best for beginners
Robinhood isn't one of our most highly-rated brokers — multiple service outages cost it a few points — but we think it's worth including because it's one of the most beginner-friendly platforms on the market.
First-time investors looking for long-term stocks will find that Robinhood's platform is intuitive, easy-to-learn and entirely commission-free. In fact, Robinhood trades have been zero-commission since its 2015 launch, putting pressure on numerous competitors to follow suit.
It loses points for service outages and limited research tools, but neither of these is likely to take much from the newbie investor trading experience. This makes Robinhood a solid platform for beginners and worthy of an honorable mention.
Pros
Best for beginner traders.
Cons
Look elsewhere if you're an active trader seeking advanced charting tools.
Best for portfolios over $50,000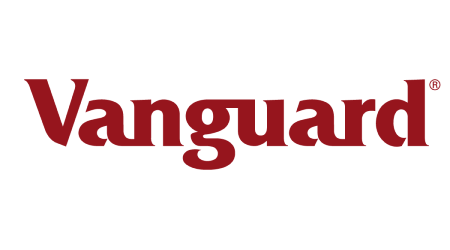 Vanguard also failed to nab one of the top spots, but we're mentioning it here because the platform is a solid choice for investors with large, well-established portfolios of $50,000 or more.
Annual portfolio fees, commissions and mutual fund minimums of $1,000 to $3,000 make Vanguard somewhat prohibitive for small-dollar investors. It also isn't particularly designed for high-volume trading. But Vanguard rewards big portfolios with perks that include personal adviser services, waived service fees, reduced commissions and access to financial specialists.
Pros
Best for investors with large, established portfolios.
Cons
Look elsewhere if you're a day trader or small-dollar investor.
Best for international stocks
Interactive Brokers didn't earn enough points to be a best all-around broker, but it came close. It lost points for slow customer support and an unreliable mobile app, but its multiple trading platforms and comprehensive lineup of tradable securities make it a viable option for many types of traders — especially those seeking international stocks.
Interactive Brokers offers access to a whopping 135 markets. This figure blows Fidelity's 25 markets and Charles Schwab's 12 markets — two brokers known for their international accounts — straight out of the water. No broker comes close to Interactive Broker's international market access, and most don't offer access to foreign exchanges at all.
That said, Interactive Brokers is known for its complex fee structure and steep learning curve, so new investors may want to look elsewhere.
Pros
Best for accessing international stocks.
Cons
Look elsewhere if you're new to trading and prefer beginner-friendly research tools.
How we picked these platforms
We compared 20 of the most popular brokerage accounts using a system of one to five stars. Each platform's aggregate score is a compilation of individual scores across six key metrics: fees, available securities, mobile app ratings, customer support, platform resources and reliability.
That said, all categories are not weighted equally. A platform's trading fees have twice as much impact on its rating, with commissions, portfolio management and account fees all factored into the final score.
We included the top six platforms here, ordered from highest to lowest score, plus a few honorable mentions. But while our rating methodology is intended to help us objectively rank the best platforms, it can't take your unique circumstances into account. The best platform for you will depend on your investing experience, risk tolerance and investment amount.
How do I compare costs?
Comparing brokerage costs is an essential step when selecting a brokerage. In many cases, it costs money to invest through an online brokerage, whether it's through commissions or service fees.
But comparing brokerage costs can quickly unravel into an apples-to-orange scenario. And that's because there are numerous fee structures a brokerage can use. For example, discounts on stock orders of more than 1,000 stocks won't apply for small-volume traders. And robo-advisor fees won't matter if you prefer to research and pick your securities yourself.
Your best bet when it comes to comparing brokerage costs is to pay close attention to fees that apply to the equities or services you plan to use.
How to choose the best stock trading platform
Before signing up for a brokerage account, consider factors that include:
Fees. There's a reason fees weigh heavily into our rating methodology — they have the potential to affect your bottom line. Look beyond what trading commissions a platform charges and ask about account minimums, transfer fees and costs for other securities.
Available securities. Some platforms offer a wide range of securities, while others specialize in only one or two. Make sure the platform you pick can cater to your trading interests.
Research tools. Beginners may want a platform with educational resources, while active traders will need robust analytics tools.
Mobile support. Most trading platforms offer mobile trading support, but apps typically aren't as robust as the desktop version of the platform. If you prefer to trade on your mobile device, check investor feedback in Google Play and the App Store.
Customer feedback. Explore customer feedback on the Better Business Bureau, Trustpilot and Reddit to find out what investors really think about the platform.
Disclaimer: The value of any investment can go up or down depending on news, trends and market conditions. We are not investment advisers, so do your own due diligence to understand the risks before you invest.
Bottom line
The right trading platform for your portfolio depends on where you are in your investment journey. Before you open an account, compare your brokerage options to find the platform best equipped to help you meet your financial goals.
Frequently asked questions