7 best trading apps of 2022
Beginners and advanced traders alike can invest on the go with these trading apps.
The best trading apps should be easy to use, offer multiple financial instruments to trade and have lower trading fees than competitors. Depending on your needs, you can get a beginner-friendly app with fewer bells and whistles or you can get the ultimate trading experience with advanced charting features and research tools.
To deliver you the best trading apps, I compared more than 20 popular trading apps and selected the four that stood out from the competition in terms of fees, simplicity, research tools and the number of instruments you can trade.
7 best trading apps of 2022
Best trading app for automated investing: SoFi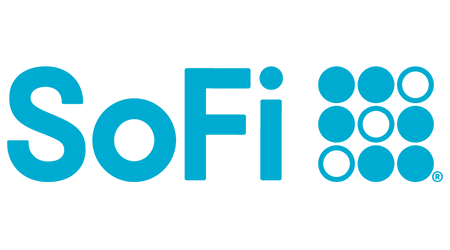 Aside from all the standard features like trading stocks, ETFs and a few cryptocurrencies, SoFi offers something else - an automated investing solution without a management fee. Also known as a robo-advisor, this feature lets you choose your financial goals and risk, and SoFi will manage your portfolio on your behalf. Once you set it up, use your SoFi trading app to track your portfolio's performance.
SoFi's trading app is also great for those who want to use SoFi's other products and services, such as credit cards, home loans or personal loans. On the downside, active and experienced traders will find the app's charting features and research tools lackluster.
Pros
Best for traders who don't want to actively manage their portfolio.
Cons
Look elsewhere if you want to trade independently, and you want to use advanced charting features and research tools.
Best trading app for beginners: Robinhood
Robinhood was one of the first trading platforms aimed at beginner investors with its commission-free pricing structure and simple mobile app interface. To help you learn, there are tips on order types when you start the app. What's more, if you're learning to invest, you don't need a large account — you can start with almost any amount you want and buy fractions of shares that would otherwise be out of reach for you.
That said, the app lacks advanced charting features and indicators, which you likely won't need at first. But if you want to dive deeper into technical analysis and use advanced order types, you'll have to consider switching brokers later on.
Pros
Best for beginners and those who want a simple, commission-free trading platform.
Cons
Look elsewhere if you're a day trader who wants advanced charting features and faster order execution.
Best trading app overall: Webull
Webull is undoubtedly the best trading app you can get. It's incredibly fast and stable, and it comes with some of the lowest fees you can find. On top of that, it offers a host of research tools and analytics to help you make the best trading decisions. This makes it an excellent choice for beginners and advanced traders alike.
What's more, an IRA account is available to open and start investing for your retirement. The only downside is that you can't trade mutual funds, bonds or OTC stocks. For most investors, though, this shouldn't be a big deal.
Pros
Best for most investors and traders who want a fast app with advanced charting features and a variety of research tools with commission-free trading on stocks and options.
Cons
Look elsewhere if you want to trade mutual funds, bonds or over-the-counter (OTC) stocks.
Best trading app for international stocks: Interactive Brokers (IBKR)
With all its complexity, the Interactive Brokers mobile app rivals the best trading app Webull. The latter is more intuitive to use, and it's slightly more user-friendly, which is why it came out on top. But both apps have extensive research tools, news updates, alerts and even stock screeners.
Where IBKR outpaces all competitors is the access to 135 foreign markets, which gives you unparalleled opportunity to invest abroad. On top of that, you can trade bonds, futures and currencies — none of which Webull or Robinhood offers.
IBKR offers the full investor package in one app. On the downside, depending on which platform you use and to which services you subscribe, IBKR can be slightly more expensive than competitor apps.
Pros
Best for traders who want to diversify their portfolio in foreign stocks.
Cons
Look elsewhere if you're a beginner investor and want a more simplified approach to trading.
Best trading app for social investing: Public.com
Public.com offers something unique — a social trading feature. This lets you see what other traders are investing in.
Use this information to invest yourself or to learn from them. What's more, you can create chat groups with community members or with friends and family and invest together.
Another cool feature is that the app has dropped the payment for order flow (PFOF) concept — which basically grouped all traders' orders and sent them to market makers, often resulting in a poor execution price — and introduced an optional tipping feature. Tip whatever amount you want with a maximum of 2% of your transaction amount. Otherwise, there are no commissions to make trades.
Also, if you're into crypto investing, you get to choose from 21 cryptocurrencies, including Shiba Inu, Dogecoin, Luna and more. This offers a broader variety of crypto than other popular apps like Robinhood. On the downside, Public.com doesn't offer options trading yet.
Pros
Best for traders who want to interact with a community of traders and investors.
Cons
Look elsewhere if you want to trade options or if you want more advanced charting features.
Best trading app for high-net-worth investors: Charles Schwab
High-net-worth investors who want the full investment and banking experience should consider the Charles Schwab app. With a minimum of $25,000 invested, you get one-on-one guidance from a certified financial planner along with automated investing tools. If you have $1 million or more, Charles Schwab provides you with a dedicated team to help you reach your goals.
That said, the highest value may be for high-net-worth individuals. But even those who want to invest small amounts could find the app useful. Through the app, you can trade stocks, ETFs, mutual funds and options.
Plus, you can seamlessly switch between accounts — like individual or retirement — and set different trades. Also, deposit funds directly from a checking account you connect with the app into your investment account.
Typically, the more advanced the platform, the higher the learning curve. But the Charles Schwab mobile app is intuitive and easy to use, almost like Robinhood. That's why it found a spot on our list.
Pros
Best for traders who want to invest larger amounts and get access to financial planners.
Cons
Look elsewhere if you want to invest less than $25,000.
Stock trade fee
$0
or $25 if it is a broker-assisted trade
Minimum deposit
$0
Read Review
Best trading app for technical analysis: Moomoo
Moomoo offers one of the more robust trading platforms with multiple indicators and various drawing tools. What's cool about this, though, is that whatever indicator you add or draw on the chart, it automatically synchronizes between the mobile app and the desktop platform. So if you draw a pattern using the mobile app, the drawing is there the next time you open the Moomoo platform on your computer.
What's more, the Moomoo app provides you with NYSE Arcabook Level 2 market data without any additional cost. Plus, you can use Moomoo's AI market monitoring tool, which tracks multiple stocks and compares their volume and price. If there are abnormal changes, you'll see them on the platform.
Pros
Best for traders who want to read technical analysis charts.
Cons
Look elsewhere if you want a simple trading platform.
| | |
| --- | --- |
| Stock trade fee | $0 for US stocks |
| Minimum deposit | $0 |
Read Review
How to choose the best trading app for you
Because everyone's needs are different, the best trading app for one person may not work for another. To find the right one for you, consider the following:
Fees. This should be on top of your list because why pay trading fees when there are many trading apps that charge no commission on stocks and ETFs?
Ease of use. Another important factor to consider is how intuitive the app is. Luckily, most apps let you download and check them out before you open an account.
Financial instruments. Not every trading app offers all financial instruments. Consider what you want to trade and choose the app that offers that.
Research and tools. More experienced traders who make their trading decisions with research will want to compare apps that offer the package they need.
Disclaimer: The value of any investment can go up or down depending on news, trends and market conditions. We are not investment advisers, so do your own due diligence to understand the risks before you invest.
Bottom line
We selected the best trading apps to narrow down your options. If none of those work for you, compare other apps and keep an eye on fees, ease of use, the number of financial instruments and whether they offer advanced charting tools and research.
Alternatively, you can sign up for the best broker for you and use its desktop platform for trading. Almost every broker offers a mobile app, and if you don't like it, you can use it to monitor your account between trades.