Revolut for Business review
The fintech unicorn offers a business account with a wide range of features.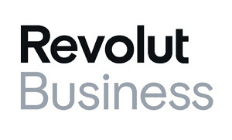 Revolut originally made its mark with its Swiss Army knife of a personal account. It then launched a business account to appeal to a wider set of customers. Revolut has been featured as one of our
best business bank accounts.
We've highlighted the key features of Revolut for Business to help you decide if it's the right option for your company.
What is Revolut for Business?
As the name suggests, it's Revolut's business account option, which comes with different pricing and features depending on how big your business is and how much you use the account.
Revolut says it understands how important it is for international businesses to save on transfer costs and send global payments fast. The Revolut business account allows companies to manage and transfer money across numerous different currencies quickly. The account is currently available in the UK and the EU.
How does Revolut work?
Like many of its competitors, Revolut works entirely from your phone or tablet, apart from the physical cards you are issued alongside the app.
Revolut's app is all about money management. The display is clear and if you're working from a tablet you can view all your accounts from one page.
There are several tabs provided to make handling company funds easier, these include:
Accounts. View your business' balance across accounts in 28 currencies. Revolut provides your business with easy access to international payments and transfers and allows you to manage your accounts across multiple countries.
Cards. Revolut provides prepaid cards for your company. From this tab you can review employee spending and card balances.
Counterparties. The counterparties tab gives you a rundown of all the companies partnered with Revolut. These partnerships allow you to send money to selected businesses with no waiting and no fees. From here you can perform transactions with these companies and review past payments.
Settings. Manage your account information, personal details and app settings.
Revolut for Business pricing plans
With Revolut For Business, you can currently choose between two types of pricing plan:
A basic free plan. It comes for no monthly fee, but only a handful of features are included and you'll be charged separately for the others. Money transfers in the UK cost £0.20 each after the first 5; international money transfers cost £3 each, plus a 0.4% fee that applies to all foreign exchanges (including card payments).
Subscription plans. You pay a monthly fee, but get a higher number of free transactions. You can choose between three subscription plans: for £25 a month, you get 100 free transfers in the UK, 10 free international transfers and a £10,000 allowance of free foreign currency exchange at the real exchange rate; if you pay £100 a month, you'll have 1,000 free transfers in the UK, 50 free international transfers and a £50,000 allowance of free foreign currency exchange; finally, the top-tier plan costs £1,000 a month and is unlimited.
Whichever your plan, if you reach your monthly limit of free transactions, you can keep on using the account: you'll simply be charged for the extra ones and the fees will be the same applied for the free plan. All plans also include free card payments in your account's currency, but charge a 2% fee on all ATM withdrawals.
Revolut for Business features
Beside all the basic features you can expect, such as the Revolut card and a slick mobile app, Revolut For Business also offers:
Additional team members. Who can be administrators of the account. You can only add another person with the free account, but this goes up to 9, 29 and as many as you like with the subscription plans.
Virtual and prepaid cards.

These can be given to your colleagues and used for physical and online purchases. Virtual cards are free, whereas physical prepaid cards cost £4.99 each after the first card per team member.

Multicurrency accounts.

These are Revolut's signature mark. You can exchange up to 28 currencies. You'll also get both a sterling and a euro account, including sort code, account number and IBAN.

Integration with a bunch of common business softwares.

Including messaging software Slack, and accounting apps Xero and Clear Books (more on this below).

Priority 24/7 customer service.

This only comes with the subscription plans.
Revolut says it's also working on a bunch of other features that will be launching in the near future, such as loans and overdrafts, expense management and the ability to accept card payments from customers.
Revolut's integration with Clear Books
Revolut business customers now have the option of linking their account to Clear Books, which provides online accounting software for small businesses, contractors, freelancers and sole traders.
This will allow customers who have an account with both firms to view transaction records, track whether invoices are paid or outstanding, quickly record bills and expenses, and set up automatic allocation smart rules for matching repeat transactions. The software also creates financial reports, such as P&Ls, balance sheets and VAT returns.
The feed from Revolut to Clear Books is updated four times a day, allowing users to quickly match sales and purchases, and generate a complete picture of their business finances.
Is Revolut suitable for your business?
Revolut's business account offers a great degree of flexibility and you'll be charged depending on how much you plan to use the account. However, its strongest spot is still being able to offer a competitive price to companies that deal in different currencies. If your company works internationally, or relies on services outside of your business, then an account with Revolut is more likely to suit your needs.
If your company works mainly within the UK instead, it can still be competitive, but you may be able to find a better match (namely, a business account with no monthly fees that also allows free ATM withdrawals and more free money transfers within the country).
Finally, keep in mind that you can't load cash into your business account with Revolut and that ATM withdrawals are charged a fee. If for some reason your business receives or uses a lot of cash, Revolut is probably not the best option.
Video interview: Revolut's Jamie Devlin explains how it can help your business
Security
It doesn't matter whether it's a traditional or a challenger bank, security is a priority. Revolut is no exception, and it takes every measure to make sure your money is safe. Revolut keeps your funds in segregated accounts at Lloyd's and Barclays banks, using the protection of established banks to keep your capital from being compromised.
In the very unlikely event that your money is lost or stolen, Revolut follows all the requirements of the FCA, EMR and Payment Services Regulator, meaning your money will always be returned. All your information is kept behind a password and face and phone verification.
Pros and cons of Revolut
Pros
Good flexibility: you can choose different pricing options depending on how you use your business account.
Prepaid and virtual cards for anyone that needs them.
Competitive exchange rates on multiple international currencies and competitive price on international money transfers.
A slick mobile app with a lot of features to keep an eye on your expenses and business finances.
Easy and quick to apply for and to set up.
Safe and secure.
Cons
The free account doesn't include many free transactions.
All ATM withdrawals are charged a fee.
You can't deposit cash on your account.
The verdict
Just like for its personal counterpart, the top feature of Revolut's business account is the ability to hold different currencies and exchange them for no fees. This is a really unique feature that most banks, traditional or challenger, cannot compete with.
However, when it comes to business accounts, Revolut's innovations come for a price. The free account, while more flexible, doesn't really include much, whereas the premium options are comprehensive but not exactly cheap for a small business.
In a nutshell, Revolut's business account is slick, smart and easy to use and set up, but only worth its price if you really need its international payment features.
Compare Revolut against its competitors
Frequently asked questions