RBS app review October 2020
RBS's mobile banking app provides cardless ATM withdrawals and 24/7 access to your finances with enhanced security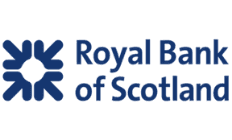 While not the flashiest of apps, RBS's mobile banking app does boast a few eye-catching features. Among them is the "Get Cash" feature, which allows users to withdraw money using only a unique single-use code rather than their card, a feature also available with
NatWest
's app. As with all good mobile banking apps, you can use RBS's app to manage your money on the move and round the clock. To top it off, your details are securely protected by Touch ID, Face ID and Android Fingerprint.
If you're not an RBS customer, have a read of our other app reviews to find a banking app better suited to your needs.

How does RBS's app work?
The app works by linking up to your RBS bank account, allowing you to do the following:
Check your balance, move money and handle your finances on the go
Have 24/7 access to your funds
Withdraw cash without your card
How do I get started with RBS's app?
If you're wondering how to begin using the app, here's how.
First, download and install the app from the App Store if you're using an iPhone or the Google Play store if you have an Android phone.
You'll then need to type in your mobile number – to which RBS will send an activation code. Once you've read through the app's T&Cs, you'll need to enter this code.
Next, you'll need to create your passcode. It's important to make a note of this as you'll need it every time you use the app!
Now, enter your RBS customer number. This is a 10-digit number that you'll have received when you first set up digital (or telephone) banking. It's composed of your date of birth and four other digits. If you forget your customer number, you can contact RBS.
You'll then need to enter a few characters from your PIN. Bear in mind that you'll never be asked for your entire PIN or your password, so be suspicious if you are ever asked for this information. RBS will ask for a few characters from your PIN to confirm your identity.
Once you've made it this far, the app should be all set up and ready to go.
How do I apply for a current or savings account with RBS?
The easiest way to apply to open a new account with RBS is online. Go to RBS's website to open a sole or joint account, open a second account or switch your existing account to RBS. You can also do this in one of RBS's branches. Either way, you'll need proof of your identity and address. If you're applying online, you'll also need a current debit or credit card and a valid passport or UK driving licence.
Saving with the RBS app
If you're looking to stick to a budget, the good news is that the Android version of the RBS app offers users the option to set up a standing order or transfer from a current account into a savings account. You can do this right after you've set up your savings goal. While the app doesn't offer categorised breakdowns of expenditure like other apps such as Starling, this feature is still notable as it highlights what the RBS app can do beyond the basics. However, you can't set budget targets.
RBS fees and limits
While there's no fee for maintaining a current account with RBS, you may incur charges for the following:
Sending a CHAPS payment in pounds within the UK will incur a £20 fee
Sending money outside the UK will incur a fee of £10-£30, depending on the payment type
Receiving money from outside the UK will incur a small charge of £1-£7
Is RBS safe?
The Financial Services Compensation Scheme (FSCS) is an independent statutory fund set up to safeguard consumer finances in the event of a bank being unable to meet its payment demands. RBS has full FSCS protection, which provides compensation for the loss of up to £85,000 – as is the standard for UK bank accounts.
Pros and cons of the RBS app
Pros
Full access to current and savings accounts – can receive salary, make direct debit payments and bank transfers.
Instant notifications for transactions means you no longer have to wait like you do with normal banks.
Enhanced degree of security: the app uses Touch ID, Face ID and Android Fingerprint. Your money is also protected by the FSCS and by RBS's own "security promise", which states that any money fraudulently withdrawn from your account will be refunded and that your account will be monitored around the clock.
Broad network of bank branches if something goes wrong.
Cons
Little in the way of budgeting features.
Can only be used with RBS bank accounts.
Frequently asked questions
More guides on Finder