Nationwide app review
Nationwide's mobile banking app provides a straightforward, back-to-basics approach to managing your account balances and transactions.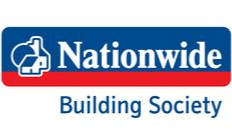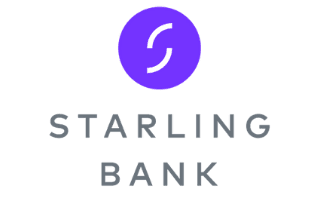 Starling Bank: award-winning banking on your mobile
No monthly fees or fees overseas
Apply in minutes, direct from the app
Winner 2020 - Best Current Account, British Bank Awards
The world's largest building society, Nationwide was founded in Swindon in 1846. While it's undoubtedly a big deal on the high street – it boasts a 7.7% market share of current accounts – how does it fare in the digital banking world?
Nationwide's mobile banking app caters for Nationwide customers looking for a way to manage or check up on their finances while on the move. It's not a flashy app by any means, but then again it doesn't really need to be. The features that the app does have are genuinely useful. Here's our rundown of the app.
If you're not a Nationwide customer, have a read of our other app reviews to find a banking app better suited to your needs.
How does the Nationwide app work?
Nationwide's mobile banking app works by linking up to your Nationwide current or savings accounts. You can use the app to set up savings goals, make balance transfers and manage your money on your phone or tablet, as well as checking your balance on your smartwatch. To get going with the app simply download it from either the App Store or the Google Play Store, install it and enter your Nationwide account details. You'll then be able to use the app to:
View and manage balances and transactions.
Use budgeting tools such as the Impulse Saver tool, which allows you to make a transfer to your savings account instead of making an impulsive purchase, and the bar that shows your income relative to your outgoings in a particular timeframe.
View and cancel direct debits.
Apply for a new overdraft.
Set up text alerts for when your account balance falls below a certain level.
View up to 15 months of transactions.
How do I apply for a current or savings account with Nationwide?
The easiest way to apply to open a new account with Nationwide is to go online. Go to the Nationwide website to open a sole or joint account, open a second account or switch your existing account to Nationwide. However, you'll need to go into a Nationwide branch with proof of identity even if you're applying to open an account online.
Saving with the Nationwide app
Nationwide's mobile banking app features some notable budgeting features. One of these is the "Impulse Saver" feature. Targeted at millennials, this feature allows users of the app to deposit money into their savings account instead of making an impulsive purchase. So, say you're out in the town and fancy a coffee, but think better of it after seeing how much it'll cost you – the "Impulse saver" feature allows you to put the money that would have been spent aside into a savings account with a couple of taps on your phone. The feature was launched in 2014, and since that time has seen users save over £20 million with an average deposit of £30.
Front and centre of Nationwide's app is the ability to quickly and easily compare income and outgoings. The moment you log into your account in the app, you'll be greeted with a chart showing income and outgoings within a given timeframe, allowing you to easily assess how well your budgeting efforts are going.
Nationwide fees and limits
There is no fee for maintaining Nationwide's main current account, the FlexAccount. However, there are interest charges for arranged and unarranged overdrafts.
Is Nationwide safe?
The Financial Services Compensation Scheme (FSCS) is an independent statutory fund set up to safeguard consumer finances in the event of a bank being unable to meet its payment demands. Nationwide has full FSCS protection which provides compensation for the loss of up to £85,000 – as is the standard for UK bank accounts.
Pros and cons of the Nationwide app
Pros
Full access to a current and savings account – can receive salary, make direct debit payments and bank transfers.
Instant notifications for transactions means you no longer have to wait like with normal banks.
Budgeting tools, such as the Impulse Saver feature and facility to set savings goals.
Broad network of bank branches if something goes wrong.
Cons
App can only be used with Nationwide accounts.
Compare digital banking apps
Frequently asked questions