Lloyds Bank app review October 2020
Access deals, manage your funds and make payments on the go with Lloyds Bank's mobile banking app.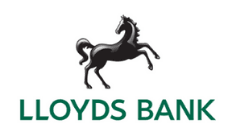 A force to be reckoned with on the high street, Lloyds Bank is informally known as one of the "big four" banks in the UK. It was founded over two and a half centuries ago in 1754, and since that time has seen exponential expansion on the global banking stage. What it isn't as well-known for is its presence in the mobile banking world. To assess whether this is fair, we've had a look at Lloyds' new mobile banking app.
If you're not a Lloyd's customer, have a read of our other app reviews to find a banking app better suited to your needs.

What is Lloyds' mobile banking app?
Designed primarily for existing Lloyds Bank customers, Lloyds' mobile banking app is designed to be an easy way to view pending transactions, make payments and securely manage your money, all while on the move.
How does Lloyds' mobile banking app work?
Once you've downloaded the app from the Google Play or App Store and installed it, you can enter your Lloyds Bank Internet banking details to link your account with the app. You'll be sent a security code to input to the app to confirm your identity, and once you've confirmed it you'll be good to go. You can use Lloyds' app to:
Manage standing orders and direct debits.
Transfer money between accounts.
Securely manage your funds with Touch ID or Android Fingerprint.
Change your personal details, e.g. your address.
View pending transactions.
Make payments.
How do I apply for a current or savings account with Lloyds Bank?
The easiest way to apply to open a new account with Lloyds Bank is online. Go to its website to open an account, open a second account or switch your existing account to Barclays. You'll also be able to do so in any of Lloyds' high street branches.
Saving with the Lloyds' app
One downside of the Lloyds app is that there's little in the way of budgeting features. While Barclays Bank's app allows the user to see a categorised breakdown of their spending in a given time period, and digital banking heavyweights such as Starling are well-known for their budgeting features, you can't use the Lloyds Bank app to see a breakdown of where your money is going. You can't see, for example, how much you normally spend on eating out or on train fares. If you're looking for an app that does help you to focus your budgeting, it may be worth having a look at our reviews and guides.
Lloyds Bank fees and limits
As with most other banks, you'll incur fees if you take out an arranged overdraft with Lloyds Bank and exceed any fee-free amount.
You'll also incur charges for cancelling a cheque (unless it's lost or stolen), e-payments from outside the UK other than by SEPA, and foreign currency cheques paid into your account.
If you withdraw cash in a foreign currency or withdraw sterling outside of the UK, you'll incur a fee of 2.99% of the value of the withdrawal.
Is Lloyds' mobile banking app secure?
Lloyds Bank prides itself on the security of its banking app. It uses leading security technology, such as advanced systems to control and monitor access to your accounts, remote control of access to the app (so if you lose your phone Lloyds can block it from accessing your accounts) and a fraud guarantee, refunding any money as long as you've been as diligent as possible. The app uses encryption to keep your details secure and there is also a time-out feature.
Pros and cons of the Lloyds Bank app
Pros
Full access to current and savings account – can receive salary, make direct debit payments and bank transfers.
Payments and transfers can be made instantly.
Ability to block access to your account if your phone is stolen or lost.
Broad network of bank branches if something goes wrong.
High degree of security, safeguarding your funds against fraud and hacking.
Cons
Lloyds Bank is rated 2/10 on Trustpilot, based on 273 reviews.
The app has little in the way of budgeting features.
Frequently asked questions
More guides on Finder