Equals Go review
Load up your card and go… is it really that easy with the Equals Go travel card?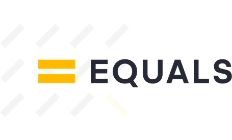 Equals Go is a travel card that lets you exchange currencies when the rate is favourable, meaning you can plan ahead and save money when you go on your travels. Here's our guide to how it works.
What is Equals Go?
Equals Go is a debit card that you can use abroad with multiple currencies. It takes away the stress of changing cash before you leave, including the headache of finding the best exchange rate. With Equals Go, you load your spending onto the card and… go.
It claims to have fair exchange rates and no hidden fees. There's a rate alert setting on the website that notifies you by email when exchange rates move in your favour to help you lock in the best rate. If you're not the type to worry about exchange rates or you leave this sort of thing to the last minute, it won't help you much, unless getting the Equals Go card is an attempt at drastically changing your behaviour. If you're generally on the ball with currency exchange and keep an eye out for the best deals in the run-up to your holidays then this is right up your street.
How does Equals Go work?
With Equals Go you can buy, hold and spend up to 15 currencies (these are listed below). If you're ahead of the game, you can lock in optimum rates to get more from your money by holding off on purchasing a currency until the exchange rates are favourable – this is where the organised holiday planner will thrive and those of us who barely pack a suitcase in time may fall short.
There's a mobile app, as expected, so you can keep track of and manage your money no matter where you are in the world (presuming you've got an Internet connection). On the app, you can top up, move money between currencies, get a pin reminder and pause and resume your card.
Inside the app, your money is stored in "wallets". This is where it gets a little complicated. You have a wallet for each currency that you have. Each wallet is totalled and the app gives you a valuation of all of your wallets added together in British pound sterling, handy!
When you buy something, by default it will come out of the wallet for the currency that you are paying in (for example, if you are in France, it will come out of your Euro wallet. If you then pop on a flight to London and grab a cuppa, this cost will come out of your British pound sterling wallet, magic.) If you don't have enough money in the correct wallet for the transaction then it will transfer the money from another currency.
Where can I use Equals Go?
You can use Equals Go wherever Mastercard is accepted. On its website, Equals claims this to be more than 190 countries.
What currencies does Equals Go support?
British pound sterling
Euro
United States dollar
Australian dollar
Canadian dollar
New Zealand dollar
Polish zloty
Hong Kong dollar
Swiss franc
Japanese yen
Danish krone
South African rand
Swedish krona
Norwegian krone
Hungarian forint
What are the fees and limits of Equals Go?
Limits
Cash withdrawals.You can withdraw up to £1,500 with three withdrawals per day.
Fees
| Fee type | Fee |
| --- | --- |
| Equals account | Free |
| Equals Go card | Free |
| Replace expired card | Free |
| Replace lost or stolen card | £6 |
| Spend in the UK or abroad | Free |
| Withdraw cash | £1 per transaction |
| Spend currencies not on your card | 1.75% of the value of the transaction |
Is Equals Go safe?
Equals Go is authorised by the Financial Conduct Authority (FCA) for the provision of payment services. It holds a Money Service Provider Licence with HMRC and your money is safeguarded in segregated client accounts to ensure that it is never compromised.
Money you load onto Equals Go is deposited to Valitor Payment Services Ltd. Valitor is authorised by the FCA to conduct electronic money service activities.
A strong alternative to Equals Go is to use a digital bank, such as Starling, Revolut or Monzo. These three all offer zero transaction and withdrawal fees abroad.
Compare travel money services
Pros and cons of Equals Go
Pros
15 supported currencies
Can be used wherever Mastercard is accepted
Tracks exchange rates for you to get the most out of your money
Cons
Fees for withdrawing cash
Can't be used for everything – deposits need to go on a different card
Top-ups aren't instant
Our verdict
If you're looking for a card designed for travelling and you want to save a bit of money, this is a good card to take with you, but only if you're an organised traveller. It takes a bit of planning to get the best rates, as you need to purchase the currency while the rates are in your favour, so it's not something to deal with last minute, especially as you need to wait for the card to arrive.
It would still be wise to take another card abroad with you, as car rental or hotel deposits will lock down your money. Regardless of what card you are using abroad, it's generally a rule of thumb to have an additional credit or debit card set aside for emergencies.
Frequently asked questions
More guides on Finder