Marks & Spencer Travel Money
Find out more about Marks & Spencer's travel money options with our useful guide.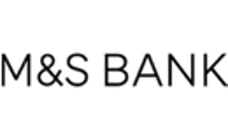 As well as socks, pants, and sandwiches Marks & Spencer also buy and sell travel money. If you need some cash you can visit your nearest M&S Bureau de Change – available in over 120 M&S stores across the UK.
Most are open 7 days a week, with many stores open late into the evening. Don't forget, you'll need to bring some photographic ID if you want to order or collect some money!
What services does Marks & Spencer offer?
M&S offers two services:
Buy in store. You're able to visit your nearest store to get hold of some travel money. Head to the M&S website to find your nearest store!

Home delivery. If you have an M&S Credit Card or Chargecard, you can order between £100 and £2,500 of foreign currency online or over the phone. And if you order your travel money before 1pm, M&S will deliver it to your home address the next working day.
M&S also offer a buy-back service, so you can sell your leftover travel money at the buy-back rate on the same day you return it.
See how other travel money providers compare to M&S
What currencies can I order through Marks & Spencer?
Here's a list of some of the main currencies that are available with M&S:
Argentine Peso (ARS)
Bahraini Dinar (BHD)
Brazilian Real (BRL)
Brunei Dollar (BND)
Bulgarian Lev (BGN)
Chilean Peso (CLP)
Chinese Yuan Renmibi (CNY)
Croatian Kuna (HRK)
Czech Koruna (CZK)
Fiji Dollar (FJD)
Hungarian Forint (HUF)
Iceland Krona (ISK)
Indonesaian Rupiah (IDR)
New Israeli Sheqel (ILS)
Jamaican Dollar (JMD)
Jordanian Dinar (JOD)
Kenyan Shilling (KES)
Kuwaiti Dinar (KWD)
Malaysian Ringgit (MYR)
Mauritius Rupee (MUR)
Mexican Peso (MXN)
Norwegian Krone (NOK)
Omani Rial (OMR)
Peruvian Nuevo Sol (PEN)
Philippine Peso (PHP)
Polish Zloty (PLN)
Qatari Rial (QAR)
Romanian Leu (RON)
Russian Ruble (RUB)
Saudi Riyal (SAR)
Singapore Dollar (SGD)
South African Rand (ZAR)
South Korean Won (KRW)
New Taiwan Dollar (TWD)
Thai Baht (THB)
Trinidad and Tobago Dollar (TTD)
Turkish Lira (TRY)
UAE Dirham (AED)
Vietnamese Dong (VND)
How much can I transfer with Marks & Spencer?
Orders are subject to a minimum value of £100 and a maximum value of £2,500.
How soon can I get my money?
Once you have ordered your card it can take up to ten working days for you to receive it. However, providing there are no delays with Royal Mail, you will typically receive your card within five working days. FairFX do not have a fast track service and you cannot collect our cards from any collection points.
How safe is my money?
Unlike cash, if you lose it or it's stolen, FairFX have you covered. (See FairFX's terms and conditions for further details). You're also covered against shocks on your statement when you get home. It's all there, in real time, upfront.
Are there any fees I might have to pay?
There is a £5 post and packaging charge for orders with a total value of less than £500. Orders of £500 or more are delivered free.