ASDA Travel Money
Find out more about ASDA's travel money options with our useful guide.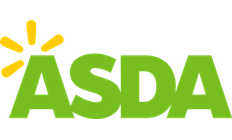 ASDA is a British supermarket headquartered in Leeds, West Yorkshire. Founded in 1965, ASDA is now owned by American retail giant Walmart after a £6.7Bn takeover in 1999.
What services does ASDA offer?
ASDA offers three services:
In-store cash. You can buy foreign currencies at several stores across the country. It's a good idea to call beforehand to make sure they have the funds you require available.
Cash delivieries. You can buy foreign currency via the post and get it delivered to your door (minimum £500). Once you've completed your order, it will be sent out by secure post as soon as it is ready.
ASDA Money CurrencyCard. Like cards offered by other companies, the ASDA Money CurrencyCard is accepted wherever you see the MasterCard Symbol.
See how other travel money providers compare to Asda
What currencies can I order through ASDA?
Here's a list of the currencies that are available with ASDA:
East Caribbean Dollar (XCD)
Bahraini Dinar (BHD)
Barbados Dollar (BBD)
Brunei Dollar (BND)
Bulgarian Lev (BGN)
Cayman Islands Dollar (KYD)
Chilean Peso (CLP)
Chinese Yuan Renminbi (CNY)
Costa Rican Colon (CRC)
Croatian Kuna (HRK)
Czech Koruna (CZK)
Danish Krone (DKK)
Dominican Peso (DOP)
Fiji Dollar (FJD)
Hungarian Forint (HUF)
Iceland Krona (ISK)
Rupiah (IDR)
New Israeli Sheqel (ILS)
Jamaican Dollar (JMD)
Jordanian Dinar (JOD)
Korean Won (KRW)
Kuwaiti Dinar (KWD)
Malaysian Ringgit (MYR)
Mauritius Rupee (MUR)
Mexican Peso (MXN)
Norwegian Krone (NOK)
Omani Rial (OMR)
Philippine Peso (PHP)
Polish Zloty (PLN)
Qatari Rial (QAR)
Saudi Riyal (SAR)
Singapore Dollar (SGD)
South African Rand (ZAR)
New Taiwan Dollar (TWD)
Thai Baht (THB)
Turkish Lira (TRY)
UAE Dirham (AED)
Brazilian Real (BRL)
How much can I transfer with ASDA?
The minimum ASDA will process is £50 worth of currency in-store and for deliveries.
The maximum in cash is £2,500
How soon can I get my money?
If you place your order before 2pm between Monday and Thursday, you will have your money the next day if you choose next-day delivery. If you wish to collect in store, 24 hour notice is needed for Euros and US dollars, and 72 hours for other currencies.
How safe is my money?
If you are getting money delivered and are not home, a card will be left as the parcel needs to be signed for. The card will let you know where to collect your money from.
Are there any fees I might have to pay?
The only fee you'll have to pay is the postage fee. This only applies on orders under £500. There is also an inactivity fee on the CurrencyCard – please make sure to look at the terms and conditions when getting a card.
Read more on this topic