Luke's Tokyo Trip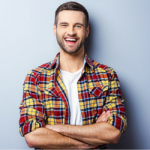 Where did you visit in Japan?
Luke spent 2 weeks in Tokyo.
What cards did you take with you?
Citibank Plus Transaction Account
Existing credit card
Why did you take these cards with you?
Citibank Plus Transaction Account. Luke says he made a withdrawal at a Citibank ATM as soon as he arrived at Tokyo's Narita International Airport. He then used Citibank ATMs throughout Tokyo so he could save on ATM withdrawal fee. The times he withdrew from a Citibank ATM it cost him nothing extra.


No currency conversion fee
No international ATM fee
No account keeping fee

Mastercard. Luke took his credit card as a backup. He purchased his airfare on this card and secured complimentary insurance for the duration of his trip. He also used this card when he shopped.

Complimentary international travel insurance
How did you find withdrawing from ATMs?
Luke definitely advises that anyone visiting Japan should familiarise themselves with Post Bank and Seven Bank (inside 7/11) ATMs in the area. His cards wouldn't work at other ATMs attached to Japanese banks. Luke withdrew up to the ATM limit each time: 60,000 – 80,000 Yen.
Were there any places where you had trouble using your card?
Luke says it should be pretty obvious whether a place takes plastic or not. Most places he could tell by the look of the establishment, but he always made sure to ask. Luke points out in Tokyo there are a lot of good "hole-in-the-wall" places to eat, and these establishments were mostly cash only.