Cashplus review October 2020
A flexible current account that can help you improve your credit score.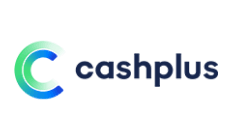 Cashplus is a next-gen current account changing the way we manage our day-to-day finances. Cashplus looks to provide customers with a quick and accessible alternative to traditional banks, using smartphone technology to deliver banking on demand. Its main focus is serving customers who have a poor credit score.
It also does credit cards (and you can read about them here), but this review only looks at its current accounts. Cashplus offers both personal and business current accounts; we've looked at them both, so pick which you want to read about.
What is Cashplus?
Cashplus offers digital-only personal current accounts, with all the services available through an app on your smartphone or directly online.
With Cashplus, you get all the standard features of a current account: a card, bank payments, ATM withdrawals, direct debits, an overdraft option and so on.
However, Cashplus' main focus is helping people to improve their credit score, so it offers a "credit builder" feature that's what really distinguishes it from other providers.
If you activate it, Cashplus "lends" you your monthly current account fee, and then treats your monthly payments as loan repayments, which are then reported to the credit reference agencies. If you keep up with the payments, your credit score will improve.
Cashplus accounts
Cashplus CEO Rich Wagner on "making banking right" for consumers and SMEs
The Cashplus app
The Cashplus app is simple and straightforward, although not quite as feature-rich as you may expect from a digital-only account (no spending categories or budgeting features here, sorry).
The home screen includes:
A rundown of your account. Including your balance, spending allowance and account details.
Activate a card. Request and activate your Cashplus bank card.
View credit add-ons. If you have used any of Cashplus's extra services such as credit cards, extended overdrafts or short-term loans, you can view them here.
Make a payment. Make payments through the app.
There is also a drop-down menu where you can access:
Overview. A complete summary of your account status.
Statements. View your transactions and request a bank statement.
Manage my card. View card details and manage activation status.
Payments and transfers. Make and manage your payments, transfers and direct debits.
Add-ons. View and select different add-ons offered by Cashplus.
You can also find FAQs, settings and access any messages through the dropdown menu.
Cashplus fees and limits
Unlike many challengers, banking with Cashplus doesn't come for free. Fees and limits vary depending on the type of account.
Personal accounts come in three forms: Activeplus, Flexiplus and Deluxe.
Deluxe accounts cost £9.95 per month and come with no extra charges on UK card payments and ATM withdrawals, bank transfers or direct debits.
Flexiplus accounts are free but come with a £0.99 charge on UK card purchases, e-payments, bank transfers and direct debits. There is also a £2 charge on UK ATM withdrawals.
Activeplus accounts cost £5.95 per month with no extra charges on direct debits and UK purchases. You also get nine free transfers or e-payments per month. ATM withdrawals cost £2.
For all the accounts, getting the card initially costs £5.95. There are no charges on Post Office deposits up to £1,000 per month.
Using Cashplus abroad
For all personal accounts, withdrawing cash abroad costs £3 a transaction.
Cashplus offers free prepaid currency cards in dollars and euros. The cards allow you to withdraw and spend money in Europe or America at no extra cost, and because they're prepaid they also help you manage your budget.
Is Cashplus safe?
Cashplus takes security seriously and requires basic information alongside certified documents to register your account. Your account is kept behind a secure password and is locked if the wrong password is entered three times; additionally, after 15 minutes of inactivity you are logged out automatically.
Cashplus is registered with the Financial Conduct Authority as an electronic money issuer, but doesn't have a full banking licence. This means that money deposited on Cashplus accounts isn't protected by the Financial Services Compensation Scheme (FSCS).
How does the app look?
Pros and cons of Cashplus
Pros
Have an account running in 20 minutes.
Optional overdraft to help you in a pinch.
Currency cards help you spend overseas.
Online service as well as mobile app.
Short-term loans to help keep you financially secure.
"Debit Protect" lets you know if you'll be unable to pay your direct debits.
Cons
Must pay a monthly fee to keep an account open, or face charges on a free account when you need to use your money.
Must pay to have your bankcard issued.
Attempts to upsell different loans and overdrafts, potentially dangerous if you are easily tempted.
Not all services available via the app.
Traditional banks are still necessary for anything more than a current account.
The verdict
Cashplus mostly focuses on helping people build up their credit score, and if you're just looking for a digital-only current account, there certainly are cheaper options.
However, the credit builder feature may have something in it for you if you have bad credit and want to improve it. It's an option if you don't want to take out a credit card or won't be accepted for it. However, make sure you also have a look at our bad credit page and compare your options first.
Compare Cashplus against its competitors
Frequently asked questions
Business banking accounts ratings
★★★★★ — Excellent
★★★★★ — Good
★★★★★ — Average
★★★★★ — Subpar
★★★★★ — Poor
More guides on Finder
How to get a £200,000 loan

If you're considering applying for a £200,000 personal loan, check out this guide which explains how to compare lenders and find the best deal.

How to get a £150,000 loan

If you're considering applying for a £150,000 personal loan, check out this guide which explains how to compare lenders and find the best deal.

Monzo Premium account review

Digital challenger bank Monzo has launched a new Premium tier for its current account. We take a look at the cost and what's on offer.

How to get a £100,000 loan

If you're considering applying for a £100,000 personal loan, check out this guide which explains how to compare lenders and find the best deal.