Audi insurance cost
Audi is a German car manufacturer founded in 1932, famous for its luxury and sports cars. Compare Audi car insurance rates for a range of popular models here.
Find cheap car insurance
Compare over 110 car insurance providers and save up to £257* on your car insurance.

Avoid paying over the odds for the car insurance policy for your Audi. We've analysed the available rates and you'll be able to compare quotes to help find the best deal for you.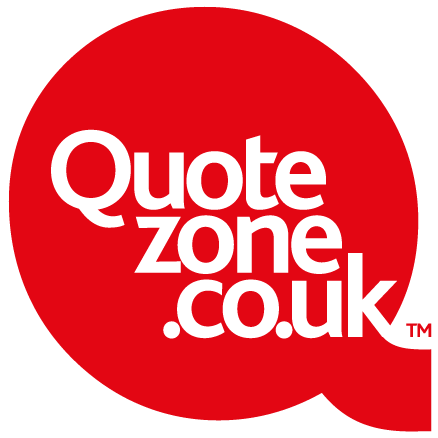 Get a car quote with Quotezone.com
Compare 110+ UK based providers
Get instant quotes and instant cover
Switch with minimal effort
Where can I find Audi insurance?
Most car insurance providers offer policies to cover Audi models, though some might have restrictions depending on the age and model of your Audi.
Audi also offer car insurance, which is underwritten by U K Insurance Limited.
How much does Audi car insurance cost?
The average annual cost of car insurance for a range of Audi models is as follows:
Audi A1 – £750
Audi RS3 – £1,322
Audi A8 – 1,122
Audi R8 – £1624.56
However, the cost of your specific Audi insurance will depend on a number of factors including your Audi make and model, your age, location and driving experience, as well as the level of cover you need.
Take a look at the list of Audi car models below. Click on the model you are interested in and you can find out the average insurance cost, base cost of the car and where it ranks in our list of most expensive cars to insure.
Audi Car models insurance rates
What is Audi?
The Audi can be traced back to Cologne, Germany. In 1899, August Horch founded Horch & Cie, but soon left the company and started his second car company. Unfortunately, his name was already trademarked, so he chose to use the Italian translation of his name – "audi".
Audi is now one of Germany's oldest car manufacturers. In 1932, Audi, DKW, Horch and Wanderer joined forces to become Auto Union AG and this is symbolised by Audi's four rings. This is how the company became the Audi brand that we know today.
Audi car facts
Although Audi was established in 1910, the modern era of Audi began in the 1960s when the company was acquired by Volkswagen.

Audi was the first company to start crash-testing cars in 1939 and other big brands started to follow suit soon after.

With higher-end cars like the Audi models, you'll probably want more than just a basic car insurance policy. Consider looking at comprehensive coverage to make sure you're fully protected.
Other car brands you might want to see rates for
Bottom line
You'll find stellar quality in your Audi but with quality comes higher insurance premiums. Most Audi models will have high insurance group ratings purely for the prestige but there are ways you may be able to save.
Shop around and do your best to compare quotes.
The offers compared on this page are chosen from a range of products we can track; we don't cover every product on the market...yet. Unless we've indicated otherwise, products are shown in no particular order or ranking. The terms "best", "top", "cheap" (and variations), aren't product ratings, although we always explain what's great about a product when we highlight it; this is
subject to our terms of use
. When making a big financial decision, it's wise to consider getting independent financial advice, and always consider your own financial circumstances when comparing products so you get what's right for you.
*51% of consumers could save £257.97 on their Car Insurance. The saving was calculated by comparing the cheapest price found with the average of the next three cheapest prices quoted by insurance providers on Seopa Ltd's insurance comparison website. This is based on representative cost savings from January 2021 data. The savings you could achieve are dependent on your individual circumstances and how you selected your current insurance supplier.