Finder is committed to editorial independence. While we receive compensation when you click links to partners, they do not influence our opinions or reviews. Learn how we make money.
Compare loans for 18-year-olds
A guide to getting a personal loan if you've just entered adulthood.
Editor's choice: Credible personal loans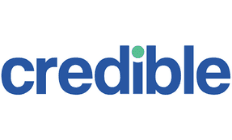 Loan range: $1,000-$100,000
Personalized rates in minutes
Funds as soon as 1 day
See my rate
Getting a loan as an 18-year-old is often more difficult than simply applying and being approved. You probably have little to no credit history, little savings and might not have a high-enough income to meet many lender's eligibility requirements. So what are your options if you're an 18-year-old who needs a loan? Read our guide to find out.
Lenders that might accept 18-year-old applicants
I'm 18 and I need a loan. What are my options?
While your options might be more limited than more experienced borrowers, you might be able to qualify for one of the following options:
How can I find a competitive loan?
Follow these steps to up your chances of getting approved:
Step 1: Get a copy of your credit report
Chances are you don't know what your credit score is, let alone your credit history. Having an idea of what your credit history looks like will help you determine which lenders you qualify to borrow from. Getting an estimation of your credit score can help.
Not sure what good credit looks like? Check our guide
Step 2: Review your work history
Most reputable lenders tend to be wary of lending to people who don't have a source of income. Even having a small part-time job can help you get approved for a loan since it shows that you're generating at least some income. Look for jobs you've had in the past or currently hold that can boost your application.
What's most important to you when comparing personal loans?
Step 3: Look for a cosigner
You don't necessarily need a cosigner to borrow at 18, but it could help you borrow higher amounts at more competitive rates than if you applied alone. Reach out to family members and friends that have a stronger credit history than you to find out if they'd be willing to help you out. This will help you narrow down your choices: Not all lenders allow cosigners on personal loans.
Find a lender that allows cosigners on personal loans
Can I get a loan without a cosigner at 18?
Not from your typical personal loan provider. However, some alternative lenders offer loans designed for students that consider factors like your college GPA and earning potential rather than your credit score. And if you're in school, you can also use part of your student loans to cover living and personal expenses after you've paid your school's tuition and fees.
Step 4: Compare lenders
It's generally a good idea to compare lenders if you want to find the most competitive loan. It's almost essential for you:Finding a lender that either accepts cosigners or is willing to lend to someone with little-to-no credit history can be difficult.
Compare the following features to find the most competitive loan you can qualify for:
Interest. Check whether the interest rate is fixed or variable and how competitive it is compared to other similar products.
Loan amounts. Lenders offer varying minimum and maximum loan amounts, but what you're offered ultimately depends on what you can afford to repay. This is determined by the criteria set by the lender.
Fees. There are different types of fees you can be charged, ranging from establishment fees to monthly fees and early repayment fees. Find out what fees are associated with your loan before signing on the dotted line.
Other features. Have a look at the different features of the offer, which you can find more about by reading loan reviews here on finder.com. These can include the ability to make extra repayments, an offset facility or extended warranty on a car loan.
Step 5: Get preapproved
Many lenders allow you to apply for preapproval — also known as prequalification — by filling out a simple application. It'll let you know if you qualify and often give you an estimate of the APR, loan amount and loan term you can expect without doing a hard credit check.
Hard credit checks, also known as hard credit pulls or inquiries, can make your credit score take a temporary dive and will make it more difficult to qualify for another loan.
Step 6: Apply
Be sure to be accurate when you're filling out your application — one of the top reasons people get rejected for loans is mistakes in the application. Re-read it a couple of times to make sure there are no inconsistencies.
If you're accepted, it's also important to read the terms and conditions of your loan before you sign your loan documents. If you're having trouble understanding it, reach out to your lender or ask a friend or family member for help.
How old do you have to be to get a loan?
It depends on where you live. In most states, you must be 18 or older to get a loan. However, in Alabama and Nebraska you must be at least 19 to take out a loan. In Mississippi, the minimum age is 21.
Tips for getting a loan at 18
Show that you have savings.
If you can show the lender you're good at saving, the lender may be more willing to approve you. A steady savings history will work best with your current bank as they can view your account information when you apply.
Offer a deposit.
Having a deposit when you apply for a car loan shows you're in a good financial position. The larger the deposit, the less you need to borrow, and the more likely an approval may be.
Get a letter from your employer.
If you're only employed casually or have not been employed for long, a letter from your employer stating the security of your employment may help your application.
Apply for a lower amount.
Applying for too much when you have little credit history or don't earn a high income can be a red flag to lenders and result in an automatic rejection, instead of an offer for a lower amount.
Apply for a secured loan.
Secured loans, such as car loans, are less risky for banks because they will be able to recoup their losses.
Getting a loan with no credit
If you're 18, chances are you don't have a credit history — you weren't old enough to build a credit score until this year. In most cases, no-credit borrowers need to bring on a cosigner to help you meet basic credit requirements. Otherwise, you might want to consider alternative lenders.
Pros and cons to getting a loan at 18
Pros
Access to funds. By getting a loan you'll have access to funds you need to pay for the essentials you need.
Build up your credit history. Acquiring a loan allows you to establish and build your credit history. This ultimately affects your eligibility for other types of loans and access to better interest rates in the future as well.
Cons
Limited loan amounts. If you have no credit history or limited credit history, you may only be eligible for a small loan, which may not be enough for what you need.
Potentially high rates. You probably won't be eligible for a loan with low rates and favorable terms until you have a strong credit and employment history.
Risk of getting into debt. Taking on any loan comes with risk, so make sure to budget your repayments and don't apply for a higher loan amount than you can afford to repay.
Frequently asked questions about loans for 18-year-olds
More guides on Finder