Finder is committed to editorial independence. While we receive compensation when you click links to partners, they do not influence our opinions or reviews. Learn how we make money.
Compare short-term cash solutions
These loans can cover you until your next paycheck — but watch out for high fees and always consider your alternatives.
Editor's choice: OppLoans Installment Loans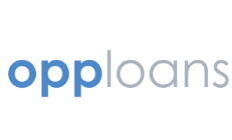 Go to site
When the unexpected happens and you have nowhere else to turn, a payday loan might be the solution. But treat it as a last resort — it's one of the most expensive types of financing. We'll help you understand how these loans work and what to consider before borrowing, plus provide you with some alternatives.
#N/A
Consider short-term loans as a last resort
Payday loans come with some of the highest interest rates around and are meant as financial relief when you have no other option. They're one of the most expensive loans out there. And if you've lost your job or have limited income, it can be even more costly.
That's because the real cost of payday loans comes when you renew your loan — it comes with a fee that can double the cost or more. Renewing your loan multiple times can trap you in a cycle of debt, landing you in a worse financial situation than you were in when you took out the loan.
If there's a chance you'll miss your repayment, consider alternatives or see if you can negotiate any of your bills down.
Compare short-term loans
Some of the top lenders we review
How much do payday loans cost?
Lenders charge a fixed fee that varies based on your state laws and the amount you borrow. In general, it can be anywhere from $10 to $30 for every $100 borrowed. This results in a high APR that can often be 300% or more.
If you decide to borrow, read over your loan agreement carefully. It should outline the total cost of your loan as well as any additional fees you may have to pay. If you don't understand the costs, speak with a customer service representative before signing the loan agreement.
Learn more: 5 places to find low-cost short-term loans
5 common fees
The fees a lender can charge will vary based on the laws of your state. However, these are the top five most common fees associated with borrowing a payday loan.
Rollover fees. If you borrow an additional loan with the same lender — the lender may tack on a rollover or renewal fee on top of everything else you owe.
Late payment fees. If you fail to make a repayment, you'll be charged a late fee. The exact amount you can be charged will depend on state law, and some lenders even offer a short grace period before charging you a late fee.
Returned check or nonsufficient funds (NSF) fees. Also regulated by state law, lenders often charge a fee if your check doesn't clear or they're unable to withdraw your repayment from your bank account.
Prepaid debit card fees. Some lenders offer prepaid debit cards, but you may be charged application fees, monthly fees and payment fees for using the card.
Bank fees. Although not a fee directly charged by a lender, your bank may charge an overdraft fee if the lender attempts to withdraw money and there isn't enough in your account to cover your payment.
Will I have to pay interest?
Not usually. Payday loans have a high APR, but it isn't because of a high interest rate. APR is an expression of the loan's total cost as a percentage, which includes both interest and fees.
Since payday loans have such short terms — sometimes as little as just seven days — there's not enough time for interest to add up to a profit. When it comes to payday loans, a high APR is a reflection of the loan's high fees, not its high interest rate.
How do short-term loans compare to other types of credit?
Payday loans have some of the shortest terms and highest fees, which make them one of the most expensive forms of credit available. These four points are the main differences you'll find between payday loans and other types of credit:
Higher rates and fees. Payday loans have much higher APRs than other forms of credit. Most states regulate how much a lender can charge, but this may still result in an APR over 300%.
Shorter loan term. Because payday loans are designed to be short-term solutions to financial shortfalls, you generally won't find a loan that extends beyond six months, although terms differ by state.
Bad credit accepted. Payday lenders often don't conduct a credit check through the traditional credit bureaus. However, you still need to meet other requirements — like having a steady source of income.
Smaller loan amounts. How much you can borrow depends on the state you're in, but you can typically borrow between $100 and $1,000.
A more in-depth guide on how payday loans work
How do I apply for a payday loan?
Although the actual application process will vary based on the lender you choose, these are the typical steps you'll need to follow to apply for a payday loan.
Visit the lender's website or find a lender using our comparison tool.
Provide information about yourself, including your contact details and Social Security number.
Fill in your employment details or benefits information if you're on welfare or a similar program.
Provide additional information about your income, including how frequently you're paid and if you receive direct deposit.
Enter your bank account details and agree to electronic transfers. Confirm the website is secure before providing this information.
You'll need to read over a lender's terms of service and privacy policy before submitting your application. The best payday loan providers will always have a secure online application and outline your loan's final amount so you know exactly how much it will cost to borrow.
Common eligibility requirements
Like the application process, the specific requirements you need to meet will vary by lender. However, most lenders have similar criteria:
Open checking account
Regular source of income
US citizen or permanent resident
Employed or receive regular benefits
At least 18 years old
Meeting these eligibility requirements does not guarantee you will be approved for a loan.
Required documents
Though required documents also differ by lender, you'll generally need to provide the following:
Government-issued ID, such as a passport or driver's license
Social Security number, alien registration number or individual taxpayer identification number
Personal contact information, such as your address and phone number
Proof of income, such as a pay stub or benefits letter
Bank account details
What should I consider before borrowing?
Before you commit to a lender, consider the following:
Payday loan alternatives. If you haven't already, try to find room in your budget for the funds you need, and look into low-cost or free alternatives before you apply.
Extremely high costs. Cash advances are notorious for their high APRs — often 300% or more, depending on how much you borrow and your repayment terms. Read your loan agreement carefully and create a budget to ensure you can repay your loan on time.
Disreputable lenders. Some payday lenders operate online to get around state regulations. Make sure the lender you're applying with is legit and verify with your state banking regulator or attorney general that it is operating legally.
Potential debt cycles. Payday loans are known to lead to a cycle of debt. Make sure you don't take on a loan you can't afford by confirming that you'll have enough to repay your loan on its due date.
Complex loan contract. All lenders are required to provide you with a contract that outlines the total costs of your loan, but it's not always in plain English. Read it carefully so you know exactly what and when you have to pay.
Continuous payment authority (CPA) agreements. Also known as a recurring payment, this allows payday lenders to charge a payment to your debit or credit card based on how much it believes you owe, whether or not you're able to afford that payment.
How to decide if you should take out a payday loan
Low-cost alternatives to payday loans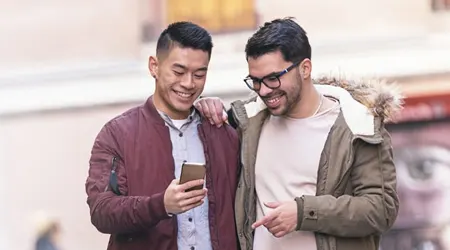 Use a mobile app to get a cash advance with a small fee.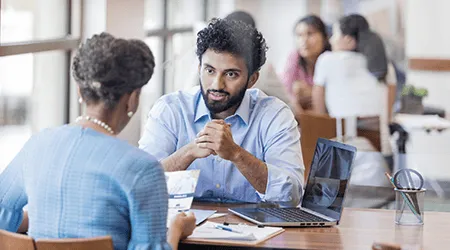 Borrow up to $1,000 from a federal credit union.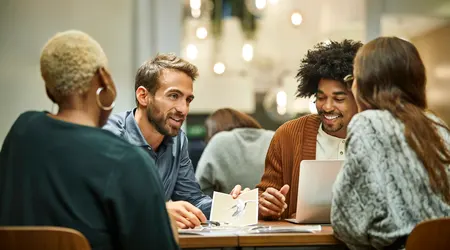 Take part in a rotational savings club.
Looking for a specific amount?
Are payday loans legal?
It depends on where you live. Some states prohibit payday loans altogether by enforcing a cap on interest rates, called a usury law. Others restrict how much payday lenders can charge or impose other regulations to protect borrowers. Unfortunately, many states allow payday lending without enforcing heavy regulations. You can browse payday loan regulations by state or view our loan-by-city directory to find out which options are available to you.
Are payday loans available in my state?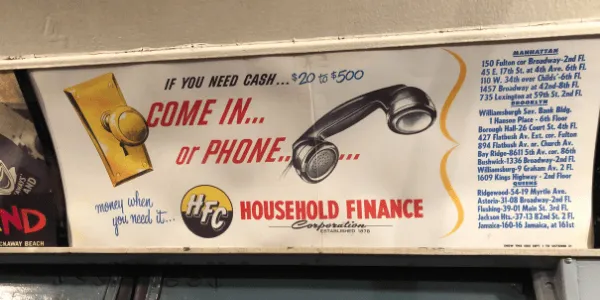 Must read: A warning about payday loans
Payday loans are banned in more than a dozen states — and heavily regulated in even more — with good reason: Payday lending is one of the single most predatory forms of credit available and can easily ruin your finances when you're already in a pinch.
When APRs reach over 1,200%, it's glaringly clear that these seemingly quick fix-it loans are anything but. State regulations are put in place to protect consumers. Racketeering laws, criminal usury statutes and even state constitutions are used to cap loan rates.
Ultimately, these protections are put in place to help borrowers avoid a debt spiral that payday lenders set them up for. Even former President Barack Obama spoke out against payday lenders during his presidency, accusing them of being predatory and trapping borrowers in a cycle of debt.
Before you dive into a product marketed as a one-stop financial Band-Aid, consider your alternatives. Though they aren't significantly better, installment loans can come with slightly less egregious terms and more manageable payments. And while it may require a level of humility and openness, asking to borrow from friends or family could be another possibility.
You can also look into alternatives to borrowing. Social services may be available in your area to those in need. Even if you aren't sure if you qualify, it's worth researching local assistance programs for food, housing and other necessities. These services may also be able to help you identify and address any structural issues that can keep you in debt, such as a lack of a budget or overspending.
Though you may not have a lot of extra time, a side gig could also be an option. Ideas include driving with a ride-share service like Uber, walking dogs, participating in research studies or even taking online surveys to earn more cash. If you find yourself regularly needing small amounts of money to last you through the week, consider exploring ongoing freelance opportunities in your area of expertise — Upwork and Fiverr are a few places to start.
Payday loans have both a high rate of default and repeat borrowing, which could trap you in a debt cycle and even more financial distress than when you started. By researching your many options, you may be able to avoid getting caught in dangerous lending while still getting the money you need.
How do I repay my payday loan?
How you repay your loan depends on the lender you apply with. Here are three of the most common repayment methods:
ACH withdrawal from your bank account
Post-dated check cashed on your due date
Manual online payment made from your bank account
Make sure you understand your repayment terms before signing the contract. Some lenders may only set up renewal or rollover fees on the day your loan is due, meaning you can extend your loan term instead of paying it off at that time. In some cases, you may get three months or more to repay your payday loan.
What happens if I can't repay my loan?
It's not uncommon to have trouble paying off a payday loan, but sometimes it's unclear what your lender can and can't do to get the money you owe. If you default, your lender will likely turn your debt over to a collection agency.
Debt collectors sometimes take extreme measures to ensure you repay what you owe, some even going as far as — illegally — threatening you with jail time. While you can't face criminal charges for defaulting on a cash advance, your lender can sue you for assets to cover what you owe.
Borrowing guides for other types of short-term loans
Frequently asked questions
Read more on this topic