Finder is committed to editorial independence. While we receive compensation when you click links to partners, they do not influence our content.
What credit score is needed for a personal loan?
How those three digits can affect your options.
Editor's choice: Experian Credit Report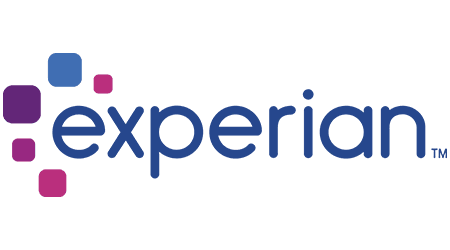 Free FICO Score
Credit alerts and monitoring
Report & score updated every 30 days
Go to Experian
Your credit score is one of the most important factors in a personal loan application. Lenders often won't consider you if you don't meet their minimum credit requirement. However, it's not the only feature they look at.
What credit score do I need to get a personal loan?
Typically, you need a credit score of at least 550 to get a personal loan. However, you usually have more options if you have a credit score of 640 or higher.
Minimum credit score to qualify with top online providers
Generally, lenders that fund loans directly require good credit — especially banks, though credit unions and online lenders might be more relaxed. Peer-to-peer lenders, which connect borrowers with investor funding, also typically require higher credit scores. If your credit score is below 640, you might have an easier time finding lenders if you use a connection service.
What credit score do I need to get a competitive deal?
Generally, you need to have excellent credit to get the lowest rates and largest loan amounts that a lender offers. However, you can often get a favorable deal even if your credit score is considered good.
While lenders might have their own criteria for what qualifies as good or excellent credit, it's usually around this range:
Good credit: 670 to 739
Excellent credit: 740 and up
What's considered a good credit score?
Compare personal loans for all credit types
How do I check my credit score?
You can use one of the following services or methods to check your credit score. Typically, the score you receive is based on a soft credit inquiry, which doesn't affect your credit rating but isn't as accurate as a hard credit pull. Some lenders warn that soft credit inquiries give higher scores than hard credit checks.
Online services. Sites like Credit Sesame allow anyone to check their credit score by filling out a quick online form with basic personal information like your name and birth date, as well as your Social Security number.
Budgeting apps. Many apps like Mint regularly check and update your credit score once you sign up.
Credit card or bank apps. If you have an app for your bank or credit card, you can often sign up to check your credit score and get alerts when it changes.
Account statements. Your credit score might appear on some statements for loans, checking accounts or other financial products.
Credit bureaus. You can also go directly to the source and check your credit score with the three major credit bureaus: Experian, TransUnion and Equifax.
How can I improve my credit rating?
There are several steps you can take to improve your credit score before you apply for a personal loan:
Check your credit report. You're entitled to three free copies of your credit report each year — one from each bureau. Request a copy and make sure it's accurate. Reach out to your creditors if you find any mistakes on your credit report.
Pay down your balances. Got a lot of credit card debt? Loans? Paying off some of your balances lowers your credit utilization ratio and can improve your credit score.
Take out a credit-builder loan. Some local banks, credit unions and other financial institutions offer inexpensive small-dollar loans designed to help you improve your credit and establish a rainy day fund.
What other factors do lenders consider?
When determining your eligibility, lenders also take a look at your:
Income. Many lenders have minimum income requirements — often around $25,000 a year. You generally need to have an even higher income to qualify for larger loan amounts.
Employment. Personal loan providers often require borrowers to have a full-time job. You might have trouble finding a loan if you're self-employed or getting financing when you're unemployed, though there are options.
Credit history. In addition to your credit score, many lenders look at the length of your credit history. If it's still relatively new — say, less than three years old — you might have trouble qualifying.
Debt-to-income (DTI) ratio. Your DTI ratio compares your monthly bills to your monthly income and gives lenders an idea of how much money you can afford to repay each month.
Can I qualify for a personal loan?
Compare loan options for different credit score ranges
Bottom line
You can get a personal loan with almost any credit score — or even no credit score. But you have more options if you have good to excellent credit. If you aren't in a rush, consider taking the time to improve your credit rating so you can get an even more favorable deal.
Want to know more about how it all works? Check out our guide to personal loans.
Frequently asked questions
More guides on Finder