Finder is committed to editorial independence. While we receive compensation when you click links to partners, they do not influence our opinions or reviews. Learn how we make money.
Compare relocation loans
If the costs of moving has you down, here's what to know about financing your expenses.
Editor's choice: LendingClub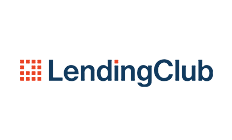 Less strict eligibility requirements
Quick turnaround time
High Trustpilot rating
Go to site
The adventure of moving typically ends in an exciting result: a new job, perhaps, or an easier life. But that doesn't mean it isn't stressful — or expensive.
It's not just getting your stuff from here to there. You'll typically also need to prepare a soft place to land, however temporarily, and maybe even a place to store your belongings until you can move into a more permanent home.
But you may not have to pay such a big move up front and out of pocket. We guide you through what it takes to take out a relocation loan.
Can I take out a loan to pay for relocation?
Yes. Relocating to a new city or town is a common reason people take out personal loans. You can apply with most personal lenders and receive preapproval to learn potential rates and costs of your loan over the long term. Compare the rates of two or three options to narrow down financing that can cover the full expected cost of your move while keeping your interest low and close to your budget.
Personal loans are generally unsecured, meaning your rates are based on your overall creditworthiness among other factors like income and employment.
Compare personal loans to help finance your move
How much does moving to a new town cost?
The cost of relocating to a new city or town varies depending on where you're moving from, where you're moving to and the type of residence you're looking for. Moving from one side of the US to the other is typically most costly — especially if you need to ship your car or furniture. A deposit down on an apartment or rental house is also expensive, and paying a realtor to find a suitable home for you to buy can add even more the final cost of moving.
To discover how much it might cost you to move between locations, create a list of the potential costs specific to your situation:
Auto shipping. Depending on how far you're moving, you could pay anywhere from $250 to $1,000 or more to ship your car to a new home.

Rental security deposit. Depending on the location and size of place you're renting, you might need to put up $1,500 to $4,000 before you move in.
Furniture shipping. It can cost $400 to $2,500 or more to move your couch, beds and more.
Moving truck. Vehicles range from small moving vans to 16-foot trucks, with prices to match. Many companies charge $20 to $40 daily, plus $0.99 per mile driven and any insurance you opt for.
Gas. The size of your moving vehicles determine what you'll pay, but fuel to move your things can cost upward of several hundred dollars.
Hotel stays. If the move to your new home is a long distance, you may need to stop for a rest along the way. Or even get a hotel for a soft landing. Depending on the quality of the hotel, expect to pay from $60 to several hundred dollars a night.
Final cable, Internet and utility bills. If you're locked into a plan, your providers could require fees of $100 to $200 to end your contract or cut off services.
Realtor or broker fees. Whether helping you search for a temporary rental or find your ultimate home, real estate experts can charge from $1,000 to $10,000 for their services.
How else can I pay for a move?
Budget. A cost-effective way to cover your move is to create a budget. Multiple online resources can help you calculate the costs of your move, allowing you to put any excess income toward these expenses in a separate account, if needed. Comparing exactly what you'll need against how much you've saved, you can nail down whether you need a small loan or a large one — saving you money in the long run.
Company relocation assistance. If you're upgrading to a new job or are transferred to a new office, find out if your company covers any part of your moving costs.
3 tips for covering moving expenses
Plan ahead. Estimate how much a move will cost you to help determine your expenses and budget. If you have time to save, set money aside for paying your final bills, covering any deposits or preparing a place at the end of the road.
Shop for quotes. By comparing moving companies, you can save money by finding the exact service to meet your needs. The cheapest move is likely the one that lets you rent a truck and drive your belongings yourself. If can't do that, companies that charge by weight or total truck square footage can offer you rates and fees to compare.
Sell your things. If you have excess furniture or are moving to a smaller home, consider selling items you don't need to save a little extra money to cover your final bills. You might even find that it's cheaper to buy new appliances on arrival than pay the hefty costs that come with moving them.
Can I write off moving expenses on my tax forms?
Not anymore. Because of the sweeping tax reforms signed into law in December 2017, you can no longer write off the moving expenses that come with relocating for a new job. Unless your move took place under the wire and you can claim it in your 2017 tax returns, you won't be able to write off movers or vans, hotels, airline tickets or other expenses.
Speak to a tax professional about your specific move to determine if it's eligible for 2017 deductions.
How to spot a moving company scam
The prospect of hiring strangers to transport your things can be frightening, but you can protect yourself against scams by spotting red flags. Consider asking for references if you're dealing with an unknown company — even if the it looks legit online.
If your moving company asks for an upfront deposit, ask why. It might be they're working through a broker that requires one, or a busy season might dictate the need for a guarantee on the job. If the answer doesn't sound legitimate, trust your gut and look at another option.
Legit moving companies typically ask to inspect your home to estimate overall costs, often six to eight weeks ahead of your scheduled move date. By knowing how much you're moving — and, therefore, how much labor and supplies are necessary — a company can provide a more accurate idea of how much you can expect to pay for its services. If the company offers a quote without an inspection, it could be a scam to lowball you know and require more money after moving your items.
5 ways to tell if a moving company is legit
A moving company will also give you important documents to keep should problems arise:
Order for service. Confirms in writing your moving services and agreed pack, pickup and delivery dates.
Bill of lading. A receipt for your goods and a contract with the mover, laying out the terms and conditions of your move.
Home inventory sheet. While it's not legally required, documenting from the driver exactly what's put on board the moving vehicle and its condition beforehand can help if your items don't arrive in tiptop condition — or arrive at all.
High-value inventory. Separate any high-value or precious items you plan on moving, like artwork, jewelry or a musical instrument, with the condition of each.
"Your Rights and Responsibilities When You Move" booklet. The Federal Motor Carrier Safety Administration requires all movers to provide this booklet to its customers. If yours attempts to hide it in your invoice or other documentation, ask for it up front.
Bottom line
Moving isn't easy, but it doesn't have to cost you an arm and a leg. If you need a boost to your budget when relocating, compare rates for personal loans you're eligible for to fund the next chapter of your life.
Frequently asked questions
Image source: Shutterstock
Read more on this topic