TSB app review September 2020
Secured with fingerprint login, with TSB's mobile banking app you can apply for savings accounts, set up and manage standing orders and identify payments quickly with merchant logos.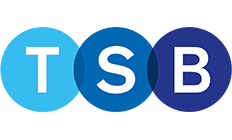 Increasingly, more and more of us are turning to mobile apps to take care of our banking needs. More than 19.6 million people in the UK used a banking app in 2016. But how are the established high-street names adapting to this change? We take a look at TSB's mobile banking app.
If you're looking for a mobile banking app suited to your needs but you're coming up short, have a look at our reviews that give you all the information you'll need to make the best choice. There are rundowns of mobile banking apps from Barclays Bank, Halifax, Lloyds Bank, NatWest, RBS, Nationwide, Santander, first direct and HSBC.

How does TSB's mobile banking app work?
If you're a TSB customer registered for online banking looking for a way to manage your money on the move, you'll want to read on. The app, like all others, can be downloaded from the App Store and Google Play. Once you've installed the app and signed in to your TSB online banking account, you can use the app to do the following:
View balances and transaction history.
Set up, view and manage direct debits.
Set up, view and manage standing orders.
Make payments.
View pending payments.
Make transfers between TSB current and savings accounts.
Apply for other TSB products.
Find your nearest TSB branch.
How do I apply for a current or savings account with TSB?
The easiest way to apply to open a new account with TSB is online. Go to the TSB website to open a sole or joint account, open a second account or switch your existing account to TSB.
Saving with the TSB app
While the saving features of TSB's app aren't as noteworthy as other banking apps such as Starling or Barclays, users can still use the app to apply for an eSavings account with TSB. You can also quickly identify where your money is going thanks to the "merchant logo" feature, which displays the logo of the company to which you've paid money. You can also use the app to set up standing orders, which may be useful if you're wanting to make regular payments into a savings account.
TSB fees and limits
With a normal everyday account, you won't pay a monthly fee to TSB.
However, as with most banks, if you use an overdraft you'll be charged fees and interest, though TSB won't charge a set-up fee. TSB also provides a grace period, meaning that on the day you're due to be charged overdraft fees, you'll have until 10pm to pay off the overdraft. If you do so, you won't be charged any interest or fees.
Is TSB safe?
The Financial Services Compensation Scheme (FSCS) is an independent statutory fund set up to safeguard consumer finances in the event of a bank being unable to meet its payment demands. TSB has full FSCS protection, which provides compensation for the loss of up to £85,000 – as is the standard for UK bank accounts.
Pros and cons of TSB's mobile banking app
Pros
Easy to log in and get full access to current and savings account – you can receive your salary, make payments and make bank transfers.
The app allows you to copy details safely, which is great if you want to make a note of important information like your sort code or account number.
The app lets you see pending transactions, allowing you to monitor what's about to leave your account.
There's also a feature that can give you an estimate of the cost of using your card abroad. The feature works with a range of currencies, making it a really useful tool for spending overseas.
Some features, like the TSB branch locator, or the international payment cost calculator can be accessed immediately, without needing to log in. This saves time for those wanting information in a hurry.
The size of the text in the app is larger than in many other apps, which is good news for TSB customers with bad eyesight.
Access to a broad network of bank branches if something goes wrong.
Cons
The app won't work on "jailbroken" devices.
The app's layout can be slightly confusing – transactions aren't divided into months, and to make payments or to set up a new payee you tap a "Move money" button, which is a little counterintuitive. There's also no option to search for payments by reference or date, so you may be scrolling for a while if you need to track down a payment.
You can only view three months of transactions in the app. If you want to see more, you'll need to log in to online banking.
Frequently asked questions