Halifax mobile app review
Halifax's mobile banking app offers a straightforward solution for Halifax customers wanting to manage their money, set up payments, get cashback and stay secure all in one app.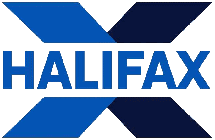 A reputable high street bank, Halifax was the most switched-to bank in 2017. Its range of current, savings and reward accounts attract around 200,000 customers a year. However, in the digital sphere, Halifax is less of a major player. Its mobile banking app is certainly worth a look if you want a no-nonsense way to manage your funds wherever you are, especially if you bank with Halifax already.
What is Halifax's mobile banking app?
Designed for existing Halifax customers, Halifax's mobile banking app is an easy way to manage your money on the go. It's available on the app store and on Google Play.
How does Halifax's app work?
Once you've downloaded and installed the app, all you need to do is enter your details and confirm the security code, which will be sent to you by Halifax. Halifax is keen to emphasise that its app has "extra security technology". You can use your fingerprint to sign in on compatible iPhone and Android devices, set the amount of time the app will wait before timing out and uses encryption to keep your banking and personal details safe. Other features include the following:
Maps function: you can see the location where each of your transactions took place on a map
Option to freeze your card if you lose it
Option to change your personal details, such as your address
View pending transactions
Make payments on the go
How do I apply for a current or savings account with Halifax?
The easiest way to apply to open a new account with Halifax is online. It offers a range of current accounts, as well as savings accounts, all of which can be viewed and applied for via Halifax's website. You can also switch an existing account to Halifax using its current account switch service – this will only take seven working days and your old account will be closed for you by Halifax.
Saving with the Halifax app
Halifax's app offers users the option to view a running total of their transactions, so it's really easy to view the effect payments are having on your bank balance. This budgeting feature makes it a good alternative to other bank's apps, such as Santander and TSB, which don't have a similar functionality.
Halifax fees and limits
As with most banks, if you take out an overdraft with Halifax, then you may incur fees and charges.
You may also incur fees for international transfers and non-sterling transactions.
Is Halifax safe?
The Financial Services Compensation Scheme (FSCS) is an independent statutory fund set up to safeguard consumer finances in the event of a bank being unable to meet its payment demands. Halifax has full FSCS protection, which provides compensation for the loss of up to £85,000 – as is the standard for UK bank accounts.
Pros and cons of the Halifax app
Pros
Full access to current and savings accounts – can receive salary, make direct debit payments and bank transfers.
Instant notifications for transactions mean you no longer have to wait like you do with normal banks.
Quick and easy to log in to your account.
Running total function allows you to track your spending accurately and to have greater control over your funds.
Widespread network of branches, so you can go in-store if you need a helping hand.
Cons
The app, specifically the Android version, has been known to crash when doing simple tasks.
Payments made in non-sterling currencies will incur the Non-Sterling Transaction Fee.
While the heightened security Halifax has put into its app is a good thing, it does slow the user down.
Frequently asked questions