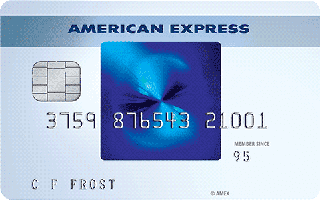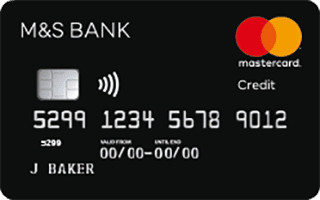 Promoted for
Limited credit history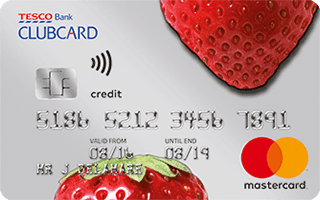 How to find the best first credit card
There are lots of different types of credit cards, so finding the card that's best for you will really depend on what you want out of your card. Do you want the ability to earn reward points or cashback on purchases, or are you just looking for a card to cover everyday purchases? If you're a student, you may instead want to consider a dedicated student credit card.
If you've never had a credit card before, you might find your options are limited, as the best credit cards are reserved for those with good credit ratings. But there are still a number of cards you could get approved for.
Best first rewards credit card
A rewards credit cards gives you the benefits of a normal credit card, as well as making your spending go further in the form of reward points. It's worth keeping an eye out for rewards cards with generous introductory points offers and no annual fee. This means you can earn points on all your purchases at no extra cost, provided you pay off your balance in full each month.
Best first 0% purchase credit card
If you're planning to make a big purchase or have an upcoming expense, having more time to pay it off can make a huge difference to your overall finances. With a 0% purchase credit card, you can repay it over time without incurring additional costs.
Best first credit card with no credit history
If you have limited credit history, you'll likely find that your credit card options are also limited. Credit builder credit cards can help you improve or repair your credit rating so that you'll be eligible for more premium credit cards in future.
Which type of credit card is best for beginners?
This will really depend on what you want out of a credit card, and how you plan on using it, but credit builder credit cards are often a good first choice for those who don't have much credit history. Credit builder cards help you build your credit score, which means you could then be eligible for more premium cards, and better rates, in future.
However, as they're aimed at those with limited credit history, credit builder cards often have higher APRs (annualised percentage rate) than other cards, which means it's important that you pay off your balance in full each month. If you don't, you could end up paying a lot in interest payments.
The complete beginner's guide to credit cards
Benefits of getting a credit card
Helps you build your credit score
Lets you spread the cost of purchases
Consumer protection on purchases
You can earn rewards
More guides on Finder
Instant breakdown cover

Find out if you can take out immediate breakdown cover after you've broken down, what it includes and what other options you have.

Revolut Plus review

Revolut Plus is the latest current account to be offered by digital banking brand Revolut – we take a look at its features and fees.

Bank accounts for charities

Opening a bank account is one of the very first things you need to do when setting up a charity. Here we look at how to go about finding the right account, from comparing different options to saving on fees.

Types of bank accounts

Should you get a current account, a savings account, or both? What about joint accounts and premium accounts? Banking can be messy if you don't know the jargon. This guide looks at the main types of bank accounts and what services they offer to help you figure out what you need exactly.

Online business accounts

Opening a business bank account can seem like a stressful process, but in fact there are now a number of banks and providers that will let you do it quickly and easily online. Here's where to look and what to expect.

Premium bank accounts

Premium bank accounts offer additional perks for people who hold significant sums with the bank providing them, and can be good value for money. We take a look at how they work, what features they offer and what the eligibility criteria can look like.

Porsche Cayenne insurance group

Find out the cost and car insurance group of Porsche Cayenne models, and see how much you could pay based on age, location and model.