View home insurance companies: A to Z listing
A comprehensive list of home insurance companies in the UK.
Most popular home insurance companies in the UK
A list of home insurance companies
---
Tesco has been providing financial services in the UK since 1997.
Its home insurance includes unlimited buildings cover and £75,000 worth of new-for-old contents cover as standard.
Its basic cover is definitely on the affordable end of the scale, although many elements of the cover have to be bought as optional extras.
There's a 20% discount available if you book insurance online, and you'll get a further discount if you're a Clubcard member.
Aviva is currently the UK's largest overall insurer. It formed via a merger between Norwich Union and CGU plc in 2000. It offers a broad range of insurance products, including home insurance and contents insurance.
If you want an insurer that has been trusted by millions of people, Aviva is certainly worth paying attention to. There is no overall limit on your contents insurance, although single-item limits do apply.
There are some notable exclusions though. Aviva does not cover damage caused by wet rot, frost, or general wear-and-tear. You won't be covered if your fences, gates or hedges are damaged by a storm.

Direct Line formed in 1985, originally as a car insurance provider. It has since branched out to provide many types of insurance.
A stand-out feature of its contents insurance is the speed of replacement. It promises to send replacements of your damaged tech items within two hours of a claim being approved.
Notably, you won't be charged for making amendments to your policy.
There are some notable exclusions on its policy though. You won't be covered for general wear-and-tear, mechanical or electrical faults, nor losses or damage caused by tenants or paying guests.
Churchill had already built a reputation as a reliable insurer when it became a part of the Direct Line group in 2012.
Its home insurance includes £1,000,000 worth of buildings cover and £50,000 of contents cover as standard.
You'll also get access to a 24-hour legal advice hotline. Notably, there are no additional exclusions when your home is unoccupied for up to 60 days.
Halifax used to be the UK's largest building society until it demutualised in 1997. It is now part of the Lloyds Banking Group.
Its home insurance includes cover for £10,000 worth of high-risk items as standard. It offers a special renters' insurance for tenants. This includes £10,000 of cover for up to five items anywhere in the world.
Liverpool Victoria (LV=) offers a wide array of insurance products, and has been doing so since 2007.
It is one of the largest, most reputable insurers in the UK. Its home insurance includes limited accidental damage cover as standard, which is rare.
Saga has been providing insurance products for over-50s since 1959.
Accidental damage is included as standard on its contents insurance, and there's no need to specify single items under £2,500. They'll be covered automatically. There's a home insurance product specifically for renters available too.
Whatever premium is offered to you will be fixed for three years. That makes Saga ideal if you're over 50 years old and can't be bothered to shop around for the best home insurance deal every year.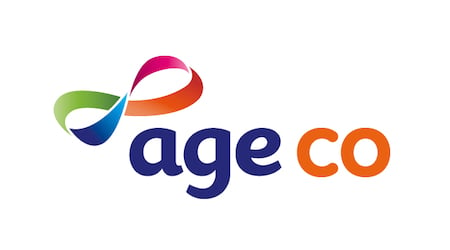 Age Co is another insurer which focuses exclusively on over-50s. It formed as part of the Age UK charity, and your insurance premiums will help to fund its work.
When you buy buildings or contents insurance from Age Co, you'll have access to helplines for legal advice, domestic assistance and reporting identity fraud.
What's more, if you switch to Age Co, it will refund any cancellation fees charged by your old insurer.

AXA is an insurance company steeped in history. It has been operating across the globe for over 200 years.
It's known for delivering a wide range of policies to suit different budgets. Some 91.8% of claimants were successful in 2019. You'll get a £1,000 emergency cash advance if you need it.
Home insurance companies by customer satisfaction score
We asked policy holders to rate their satisfaction with their insurance company, and whether they'd recommend it to a friend. We've shown both for each brand in the table below. Our independent survey of 750 insurance customers was carried out in December 2019.
| Home insurance provider | Customer satisfaction score |
| --- | --- |
| Tesco Bank | 81% |
| Aviva | 78% |
| Churchill | 78% |
| Halifax | 76% |
| Direct Line | 75% |
| LV= | 71% |
| Age Co | 68% |
| Saga | 66% |
| AXA | 66% |
| Admiral | 64% |
We show offers we can track - that's not every product on the market...yet. Unless we've said otherwise, products are in no particular order. The terms "best", "top", "cheap" (and variations of these) aren't ratings, though we always explain what's great about a product when we highlight it. This is subject to our
terms of use
. When you make major financial decisions, consider getting independent financial advice. Always consider your own circumstances when you compare products so you get what's right for you.