The AA home insurance review
We've highlighted the cover options of the AA's home insurance to help you decide if you'll get a good deal.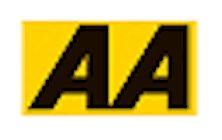 The AA has a few options when it comes to home insurance. Its standard buildings and contents insurance are standalone policies but can be combined if needed. It also offers Home Insurance Plus, an enhanced cover option, which includes accidental damage, unlimited building and contents cover, and up to £50,000 alternative accommodation. What's more, the AA's home insurance is 4* Defaqto-rated. Here's what else we think you should know.
Compare home insurance
Search up to 50 UK home insurance providers
Get multiple quotes for free
Find the best cover for your home
Who is the AA?
The Automobile Association or "the AA", as it's widely known, is the UK's largest motoring organisation. It's been around since 1905, when its duties were to make motorists in London aware of dangers on the road through the use of road signs, and to help anyone whose car had broken down.
In 1967 it started branching out into insurance and now, as a broker, it covers a range of drivers and their vehicles including cars, vans, caravans and motorbikes.
It also offers 4* Defaqto-rated home insurance covering both the building and contents.
What are the AA's cover options?
The AA offers a range of cover options to suit individual needs. These include:
Buildings insurance
Contents insurance
Combined building and contents insurance
Home insurance Plus (combined enhanced building and contents insurance)
The AA's standard and enhanced building and contents policies can either be bought separately or combined.
What is covered under my policy?
Check out the features of the AA's two home insurance options below.
| Cover features | Home Insurance Plus | Home insurance |
| --- | --- | --- |
| Buildings Sum Insured | | |
| Insured value of buildings | ✓ unlimited | Up to £1 million |
| Accidental damage | ✓ | x |
| Home emergencies | ✓ | x |
| Alternative accommodation | ✓ up to £50,000 | ✓ up to £45,000 |
| Matching sets and suites | ✓ | x |
| Trace and access water and oil leaks | ✓ up to £10,000 | ✓ up to £5,000 |
| Replacement locks and keys | ✓ unlimited | ✓ £1,000 |
| Contents insurance | | |
| Insured value of contents | ✓ unlimited | ✓ £40,000 – £75,000 |
| Accidental damage | ✓ | x |
| Home legal expenses cover up to £50,000 | ✓ | x |
| Valuables and personal belongings cover | ✓ up to £5,000 | ✓ up to £1,500 |
| Student possessions cover while family study away at university | ✓ up to £3,000 | x |
| Home office and business equipment | ✓ up to £10,000 | ✓ up to £5,000 |
| New for old | ✓ | ✓ |
| Theft from garages and out buildings | ✓ up to £7,500 | ✓ £3,000 |
| Replacement locks and keys | ✓ unlimited | ✓ Up to £1,000 |
| Fridge and freezer food | ✓ Up to £1,000 | ✓ Up to £500 |
| Garden plants | ✓ Up to £1,000 | ✓ Up to £1,000 |
For a full list of benefits, check out the AA's home insurance policy document.
Optional extras
The AA offers increased protection that can be added to a home insurance policy, including:
Legal expenses cover
Home emergency cover
Accidental damage cover
Personal belongings cover
What is my excess?
Your insurance excess is the amount of money you will need to pay towards a claim. Your insurer won't pay out for a claim that costs less than this amount. A compulsory excess amount might vary depending on the age of your van and your driving experience.
A voluntary excess is on top and is normally set by you when taking out a policy. You'll have the option of adding or increasing a voluntary excess, which should lower your premium.
You'll find details about any compulsory or voluntary excesses in your policy document.
How much is this going to cost me?
There are a number of factors that can affect the cost of your AA home insurance premium, including:
The cover option you choose. The upgraded buildings, contents and combined cover policies offer more features and broader cover than the AA's Primary cover options, which will likely be reflected in the price.
Your sum insured. The greater the amount you wish to insure your home or contents for, the more you can expect to pay for cover.
Your home. The age of your home and the materials from which it is constructed can influence its ability to withstand damage.
Where your home is located. Certain risks, for example storm and theft, are more prevalent in certain areas and insurers will take this into consideration when calculating your premiums.
Security. Security measures such as an alarm system and deadbolts can act as a deterrent to thieves and therefore reduce the cost of your cover.
What is the claims process for the AA?
You will need to refer to the claims information within your policy document. There will also be details about what to do if it is an emergency.
You can check whether the loss or damage is covered on your policy by calling the AA on 0370 606 1716.
In order to make a claim, you will likely need the following information to hand:
Your policy details and personal contact details.
The date of the incident.
Details such as the cause of the incident.
The value of any lost or damaged items being claimed for.
Names and address of any other people involved or responsible for the incident, including details of injuries.
You may also need to provide the following additional information:
Original purchase receipts, invoices, manual booklets or photographs, bank statements, utility bills, plans or deeds of your property.
Purchase dates and location of lost or damaged property.
Confirmation from a suitably qualified expert that the damaged property you intend to claim back for is beyond repair.
It's vital that you let your insurer know about an incident as soon as possible. Failure to do this could result in a rejected claim later on.
The AA pros and cons
Pros
The AA's home insurance is 4* Defaqto-rated.
The AA's different cover options suit different requirements.
The AA's home insurance policies can be enhanced with extra protection
Cons
Accidental cover is only offered as standard to the Home Insurance Plus policy.
You will have to pay a cancellation fee if you decide to cancel your policy.
The offers compared on this page are chosen from a range of products we can track; we don't cover every product on the market...yet. Unless we've indicated otherwise, products are shown in no particular order or ranking. The terms "best", "top", "cheap" (and variations), aren't product ratings, although we always explain what's great about a product when we highlight it; this is
subject to our terms of use
. When making a big financial decision, it's wise to consider getting independent financial advice, and always consider your own financial circumstances when comparing products so you get what's right for you.
More guides on Finder