LV= home insurance review
Discover what LV= home insurance has to offer and the cover options available to UK homeowners.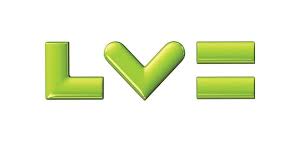 Office equipment covered as standard, if you work from home.

Cover for items away from home is an optional extra.
Liverpool Victoria has been providing insurance to UK residents since 1843. In the present day, it has grown to become one of the most reliable and popular insurers in the UK.
In this guide, we look at what LV= home insurance includes and the pros and cons of cover.
Welcome offer – £50 credit on contents insurance
Insurance by monthly subscription
Manage your cover via your mobile
Add, remove or cancel cover at any time
What types of policy are on offer?
Liverpool Victoria offers buildings insurance, contents insurance or a policy combining both.
Cover limits
There are two levels of cover available from LV=: Home and Home Plus.
Among other things, your LV= Home Plus policy will cover:
Unlimited rebuild cover
Accidental damage cover as standard
Business equipment if you work from home
Lock replacements
Loss or damage to your contents up to £150,000
You can add optional extras, including:
Legal expenses cover
Home emergency cover
Extended accidental damage cover
Personal belongings cover away from home
Cycle cover away from home
Claims process
For non-urgent claims, you're urged to begin the process via the LV= website. LV= has also has a phone number for emergency calls: 0800 032 2844.
It'll help you to gather as much information about the incident as possible before calling, including a crime reference number for theft claims.
Managing your policy online
You can manage your LV= policy online by clicking the "My Account" button on the top right of the LV= website. Alternatively, you can call the customer service number: 0800 085 5664.
Customer reviews
Liverpool Victoria has attracted over 27,000 reviews on Trustpilot. At the time of writing, its average rating was 4.7 out of 5.
Pros and cons of Liverpool Victoria home insurance
Pros
High levels of cover
Accidental damage cover available as standard
Office equipment covered as standard, if you work from home
Only one excess due, even if you have to claim on both home and contents policies
Cons
Cover for items away from home is an optional extra
You're not covered for damage to garden or fences in the case of a storm
Our verdict
Liverpool Victoria has a great reputation for customer service, plus its Home Plus policy is one of the most comprehensive policies available on the market.
Frequently asked questions
Home insurance ratings
★★★★★ — Excellent
★★★★★ — Good
★★★★★ — Average
★★★★★ — Subpar
★★★★★ — Poor
Our customer satisfaction scores ("Customers say") are based on a survey of 1,173 customers carried out in December 2020.
More guides on Finder