Tesco Bank home insurance
Find out if Tesco Bank's building and contents insurance could help you protect the things you love.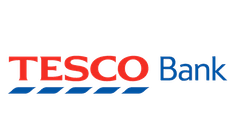 Life is full of unexpected twists and turns and so you want to find the best home insurance policy available to protect your home and belongings.
Tesco simply offers a package for contents cover, buildings cover or both together so there's no confusion about what you're getting.
Compare home insurance
Search up to 50 UK home insurance providers
Get multiple quotes for free
Find the best cover for your home
Who are Tesco?
Tesco is a household name when it comes to your weekly food shop. But not many know that you can also protect your household with Tesco home insurance- and that also includes cover for your fridge.
Tesco offers financial services through Tesco Bank which was formed back in 1997. Formerly a 50:50 joint venture with The Royal Bank of Scotland, Tesco plc has wholly owned the service since 2008. Products on offer include credit cards, loans, mortgages, savings accounts and several types of insurance, including car, home, life and travel.
What are Tesco's cover options?
Tesco provides one plan to cover both buildings and contents insurance, as well as the option to have them separately. Each has a range of different features and there are also option extras which you can include in your cover.
Tesco Buildings Cover
Tesco's buildings cover offers essential cover for your building against damage caused by a long list of insured events.
Features of this include:
Unlimited cover for the cost of repairing or rebuilding your home
Permanent fixtures in your home such as showers, baths and built-in kitchens are covered
Access our online account 24 hours a day to view or update your details and manage your home insurance policy.
Alternative accommodation up to £50,000 if your home isn't safe to live in
Outbuildings are covered as standard
Burst and blocked pipes covered
Cover against subsidence
Tesco Contents Cover
Tesco's contents cover offers essential cover for your contents against loss or theft caused by a long list of insured events.
Features of this include:
£75,000 contents cover as standard, for an additional premium you can increase it to £100,000
Cover for accidental damage to home entertainment such as your TV, tablet and laptop
Alternative accommodation up to £15,000
Belongings at university or college are covered up to £5000
Up to £5000 trade and access cover which covers the costs of detecting and repairing the source of a water leak
Cover for money stolen from your home up to £500
We will cover up to £2 million if you or a member of your family legally have to pay for causing: accidental death or injury, accidental loss or damage to property
You'll automatically get an extra £7,500 of contents cover during special events like weddings and Christmas or other religious holidays
We will cover damage to the structure of your home, or to the landlord's fixtures, fittings and interior decorations and repairs to cables, underground pipes and drains – up to £10,000
Optional policy extras
Just choose the optional extras that are right for you and only pay for the additional cover you need.
Extended accidental damage cover. This is extra protection from unexpected accidents in your home.
Bicycle cover. Protect your bicycles while you're away from home in addition to your contents.
Home Emergency cover. 24-hour cover for a range of emergency situations.
Family Legal Guard. Will cover legal expenses you might incur through injury or disputes as well as a legal helpline. For more information about what it covers visit the Tesco home insurance policy document.
Personal Possessions. You or your family's personal possessions, money, credit cards and mobile phones are covered from loss, theft or damage anywhere in the UK, and for 60 days when you or your family are abroad.
Specified Items. Has the same criteria as personal possessions. You or your family's personal possessions, money, credit cards and mobile phones are covered from loss, theft or damage anywhere in the UK, and for 60 days when you or your family are abroad.
What's covered under my policy?
Tesco's home insurance policies offer cover and protection for your home against certain risks. These include:
Fire, lightning, explosion or earthquake
Smoke
Riot, civil commotion, political disturbance
Collision
Falling trees or branches
Falling television and radio aerials
Storms or floods
Theft/vandalism
Accidental damage to underground drains, pipes, cables and tanks
Escaped oil/water
Subsidence
But the Tesco's home insurance policies also include some extra cover as standard. Check out some of these additional extras below, for a full list check out the Tesco home insurance policy document.
| Benefits | Buildings | Contents |
| --- | --- | --- |
| Garden Plants | ✓ | ✓ |
| Contents temporarily removed from home | | ✓ |
| Contents at university/college | | ✓ |
| Service pipes and cables | ✓ | |
| Trace and access of leaks | ✓ | |
| Fixed glass, ceramics and mirrors | ✓ | ✓ |
| Accidental damage to home entertainment equipment | | ✓ |
| Alternative accommodation and rent | ✓ | ✓ |
| Meterd oil & water | | ✓ |
| Replacement Locks | ✓ | ✓ |
| Religious festival increase | | ✓ |
| Wedding and civil partnership gifts | | ✓ |
| Fees and clearance costs | ✓ | |
| Birth & adoption increase | | ✓ |
| Household removal | | ✓ |
| Legally downloaded information | | ✓ |
| Frozen foods | | ✓ |
| Occupier's and personal liability | ✓ | ✓ |
| Employer's liability | | ✓ |
| Tenant's liability | | ✓ |
| Repair of sewer pipe | ✓ | |
| Damage caused by emergency services | ✓ | |
| Selling home | ✓ | |
| Local authority requirements | ✓ | |
| Plumbing installation | ✓ | |
What is my excess?
An excess is the amount of money you contribute when you make a claim. The amount of your excess will depend on the level of cover you have and the nature of your claim. If the nature of your claim is both buildings and contents, the higher excess will be applied. It's important to refer to your Tesco home policy schedule because it may be that more than one excess applies to your claim:
Compulsory building excess and compulsory contents excess. These apply to all buildings and contents claims unless replaced by the claims cause excess.
Claims cause excess. If the claim was caused by one of the claims causes listed in your home policy Schedule, Tesco will charge whichever is the greatest amount, the compulsory excess or the claims cause excess.
Voluntary excess. You can choose to include this excess when you decide on your cover. You can add this voluntary excess to the compulsory excess (or claims cause excess) and additional excess (if applicable). You can then pay the total before Tesco deal with your claim.
Additional excess. Tesco may apply an additional excess to reflect any changes in risk they agree to insure.
How much is this going to cost me?
There are a number of factors that can affect the cost of your Tesco home insurance premium, including:
The level of cover you choose. Whether you choose to use contents cover, buildings cover, or both, it will reflect on the overall price that you pay. Adding on optional extras will also add onto the price.
Your sum insured.

The greater the amount you wish to insure your home or contents for, the more you can expect to pay for cover.

Your home. The age of your home and the materials from which it is constructed can influence its ability to withstand damage.
Where your home is located. Certain risks, for example storm and theft, are more prevalent in certain areas, and insurers will take this into consideration when calculating your premiums.
Security. Security measures such as an alarm system and deadbolts can act as a deterrent to thieves and therefore reduce the cost of your cover.
What is the claims process for Tesco home insurance?
To make a home insurance claim at Tesco, you will need to contact the underwriter specific to you, their numbers are:
Tesco Underwriting Ltd – 0345 677 7222
AXA Insurance UK plc – 0330 024 0387
Towergate Underwriting Group Ltd – 0330 123 5543
Royal & Sun Alliance Insurance plc – 0345 078 7535
Legal & General Insurance Ltd – 0345 070 1307
To make a claim, you will need to provide the following information:
Policy number
Full address of the property covered
Date and time of the incident
Causes of the loss or damage
Claim value if known
Details of any person responsible for the incident
Any relevant documents or photographs to support your claim
A crime or loss reference number, if you've been a victim of theft, vandalism or lost items when outside of your home
The offers compared on this page are chosen from a range of products we can track; we don't cover every product on the market...yet. Unless we've indicated otherwise, products are shown in no particular order or ranking. The terms "best", "top", "cheap" (and variations), aren't product ratings, although we always explain what's great about a product when we highlight it; this is
subject to our terms of use
. When making a big financial decision, it's wise to consider getting independent financial advice, and always consider your own financial circumstances when comparing products so you get what's right for you.