RAC home insurance review
Check out our guide to see if RAC Home insurance has the policy for you.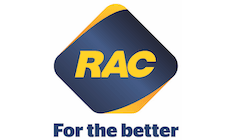 Everyone should feel safe in their own home with the knowledge that their haven and their belongings are protected. However, sometimes the unavoidable happens. To give you peace of mind, home insurance is there to help you out when the worst happens.
RAC Home insurance offers both building and contents cover, as well as combined cover.
Check out our guide to see if RAC home insurance is what you're looking for.
Compare home insurance
Search up to 50 UK home insurance providers
Get multiple quotes for free
Find the best cover for your home
Who are RAC?
The RAC stands for the Royal Automobile Club, and was founded in 1897 to provide drivers with roadside assistance. The UK based company has since branched out to offer other services, including car, travel and home insurance.
The RAC pride themselves on rewarding loyal customers, and providing their customers with affordable, great quality insurance.
What are my cover options with RAC?
The RAC offers three different options when it comes to home insurance, Buildings only, Contents only, or a combined buildings and contents policy.
This policy covers the structure of your property, such as walls, doors, roof, windows and permanent fixtures such as a garage. RAC's buildings insurance covers the following as standard:
Storm, earthquake and flood damage
Water leak damage
Fire and explosions
Subsidence
Burglary and vandalism
Impact damage from vehicles
Liability
Trees or satellite dishes falling on your property
This policy protects the contents of your home against loss, theft or damage. RAC's contents insurance includes the following features as standard.
Damage to furniture, carpets and curtains
Damage to or the loss of electrical goods, clothing and jewellery
New for old cover – they will cover the cost of replacing an item with a new, equivalent item
RAC also offer combined home and contents insurance for customers. You'll get the same features and benefits of the separate policies under one combined policy. Please read your policy documents for full details.
RAC allow customers to tailor their policies with a number of optional extras. These include:
Home Assistance cover
24-hour assistance with home emergencies
Family legal protection
Keycare cover
Accidental damage cover
Home cover whilst you're abroad
Personal possessions cover
What is my excess?
An excess is the amount of money that you will have to pay when you make a claim.
The amount may be impacted by variable factors such as the price of the valuables kept in your home and the claim you are filing. For full details on your excess, make sure you read your Policy Schedule.
What is the claims process for RAC?
If you find yourself needing to make a claim, you can call the RAC Home insurance claims hotline.
You can call on 0844 546 0541. The hotline is operation 24/7.
You will need your policy number to hand, and it can be found in your Policy Schedule.
Alternatively, to claim on your Home Assistance Policy, call 0330 159 1203.
Pros and cons of RAC home insurance
Pros
Alternative accommodation is provided for you if your home isn't safe to live in
24/7 claims hotline
Cons
Policy documents are not easy to access
A No Claims Discount is available, however, you are not guaranteed a discount
---
The offers compared on this page are chosen from a range of products we can track; we don't cover every product on the market...yet. Unless we've indicated otherwise, products are shown in no particular order or ranking. The terms "best", "top", "cheap" (and variations), aren't product ratings, although we always explain what's great about a product when we highlight it; this is
subject to our terms of use
. When making a big financial decision, it's wise to consider getting independent financial advice, and always consider your own financial circumstances when comparing products so you get what's right for you.