Metro Bank business account review April 2020
With four different account options, Metro Bank has many irons in the fire of business banking.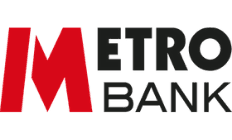 Besides going all-in with customer services, Metro Bank has also developed a wide range of products. In this article we look at its business accounts.
What is Metro Bank business account?
Metro Bank offers different business account types depending on what your business does and how much it earns:
Business account. For businesses with up to £2 million of annual turnover.
Commercial account. For businesses with more than £2 million of annual turnover. Fees work a bit differently, and you'll need more documents to open one, but apart from that it's quite similar to a standard business account.
Foreign currency account. For businesses trading in more than one currency. You don't get a card, but you can open an account for each currency you trade in.
Community current account. For clubs, societies and charities. Again, this is mostly a standard business account, but cheaper.
Metro Bank also offers business savings accounts. They can all be managed through the Metro Bank mobile app, including your Metro Bank personal accounts if you have any. The app is smart, easy to use and has some
handy features such as personalised spending reports – it matches most digital banks' apps for efficiency
An alternative to Metro Bank's business account
How does Metro Bank business account work?
To apply for the standard business account, you must be at least 18, at least half of your business's directors or beneficial owners must be living in the UK, and at least 50% of your business's shares must be owned by UK residents.
You can only apply in person at a Metro Bank branch, and you'll need to bring your proof of identity and address together with those of all account operators and people who control 25% or more shares of the company. You don't need an appointment and, if you aren't the kind of owner who believes in Sunday relax, you can even do it on weekends. They'll usually print the card in the store on the same day and you'll be ready to go immediately.
It is a full business account that comes with a debit card, overdrafts options and cheques if you need them. You can also load cash for a 0.50% fee on the transaction amount.
Metro Bank business account fees
You should be ready for a relatively long series of fees, which include:
Account maintenance fees. There's no monthly fee if you keep a minimum balance on the account, but it becomes £5 if your balance drops under £5,000. The commercial account and the community current account both come with no monthly fee.
Transaction fees. By "transaction", Metro Bank means card payments, ATM withdrawals, direct debits and money transfers in the UK. If you keep £5,000 on your account, you get 50 a month of those for free; it's £0.30 each after that, or if the balance goes below £5,000. The commercial account has its own pricing table, while the community account includes 200 free UK transactions per month (£0.20 after that).
Currency exchange fees. You can use your card and withdraw cash for free inside the SEPA area, which includes most European countries, but there's a 2.99% currency exchange fee in other overseas countries, plus £1.50 for each ATM withdrawal.
Fees for money transfers abroad. These are a bit expensive. SEPA transfers are £10 each and international payments are £25. You may want to make the acquaintance of TransferWise for this.
The foreign currency account, which can be opened only if you already have another Metro Bank business account, also has account maintenance fees that vary according to the minimum balance and to the currency you're opening the account in. For example, in euros it costs €5 (around £4.50) a month, which become €15 (around £13.50) if you have less than €2,000 (around £1,800) in your account. Full account and transaction fees in all available currencies are here.
Is Metro Bank business account suitable for your business?
Considering the wide range of products available, chances are that you'll find something that can work for you. Metro Bank is weaker than some digital challengers when it comes to small businesses – there isn't a product specifically tailored for them. However, it's also true that the regular business account can mostly work just fine.
As far as fees are concerned, Metro Bank business accounts aren't especially expensive, but it really depends on how much you use them, how much money you keep in them and how you manage your business's finances – which doesn't exactly make the pricing system straightforward and user-friendly.
If you trade in more than one currency, Metro Bank's foreign currency accounts probably aren't the easiest or the cheapest option around. For example, you may be better off with Revolut, which offers 25 different currencies at the same price.
Security
Your money is safe with Metro Bank. It's a UK-licensed bank, and the Financial Services Compensation Scheme (FSCS) protects all deposits up to £85,000 as is customary with UK banks.
There's a PIN for the card and you can access the app with either your fingerprint or a passcode.
Pros and cons
Pros
Physical branches with long opening hours
A wide range of account options
You can manage all your accounts from the same app
You can load cash on the account
You can use the card in Europe for free, including free cash withdrawals
You can link it to accounting software Xero
Safe and secure
Cons
No online application process
The fee system is complicated
Using the card outside of Europe comes for a fee
Trading in other currencies is quite impractical
No interest on your balance
Frequently asked questions