Insure4Retirement home insurance
Find out if Insure4Retirement's home insurance could help you protect the things you love.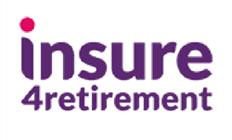 Life can throw some unexpected twists our way so you'll want to find home insurance which best protects your home and belongings.
Insure4Retirement offers packages for buildings cover, contents cover or both together, so you can choose what suits you and your home.
Compare home insurance
Search up to 50 UK home insurance providers
Get multiple quotes for free
Find the best cover for your home
Who are Insure4Retirement?
Insure4Retirement are specialists in providing insurance to the over 50s. They offer home, car and travel insurance plus many other types of insurance including pet and holiday home insurance.
Insure4Retirement were founded in 2004 and are now part of Gallagher, one of the world's largest insurance brokers.
What are Insure4Retirement's cover options?
Insure4Retirement Buildings Cover
Insure4Retirement's buildings cover offers essential cover for your building against damage caused by a long list of insured events.
Features of this include:
Cover for the cost of repairing or rebuilding your home
Cover for rent or alternative accommodation if you can't live in your home whilst repairs are being carried out.
Cover of property owner's liability insurance
Protection for outbuildings
Insure4Retirement Contents Cover
Insure4Retirement's contents cover offers essential cover for your contents against loss or theft caused by a long list of insured events.
Features of this include:
Cover for rent if you can't live in your home whilst repairs are carried out.
10% of contents sum insure for loss or damage to contents left in an outbuilding.
Cover of items left in the open e.g. garden furniture
Cover for the accidental loss of metered water or oil in your domestic heating system
Cover for loss of downloaded electronic data
Cover in the event of loss of damage to the deeds of your property or other legal documents
Cover of up to £500 worth of money in the event it is lost
Optional policy extras
You can choose the optional extras that are right for you and only pay for the additional cover you need.
Home Emergency cover provides 24 hour emergency helpline and engineer service for home emergencies
Personal legal protection cover to help you and your family deal with legal matters
Garden secure cover covers your garden and fences in the event of damage
Key cover protects house, garage, office and car keys
Pedal cycles cover accidental loss or damage to you and your family's pedal cycles
Accidental damage to your buildings
What's covered under my policy?
Insure4Retirement's home insurance policies offer cover and protection for your home against certain risks. These include:
Fire, lightning, explosion or earthquake
Smoke
Malicious damage
Riot, civil commotion, political disturbance
Collision
Falling trees or branches
Falling television and radio aerials
Storms or floods
Theft/vandalism
Accidental damage to fixed glass
Escaped oil/water
Subsidence
But the Insure4Retirement home insurance policies also include some extra cover as standard. Check out some of these additional extras below, for a full list check out the Insure4Retirement home insurance policy document.
| Benefits | Buildings | Contents |
| --- | --- | --- |
| Accidental damage to cables, underground pipes and drains | ✓ | |
| Debris clearance for rebuilds and repairs | ✓ | |
| Alternative accommodation and/or loss of rent | ✓ | ✓ |
| Exchanged contracts | ✓ | |
| Emergency services | ✓ | ✓ |
| Replacement lock and keys | ✓ | ✓ |
| Changing address | ✓ | ✓ |
| Trace and access | ✓ | |
| Damage to food in fridge or freezer | | ✓ |
| Contents in transit | | ✓ |
| Death benefit | | ✓ |
| Special events | | ✓ |
| Broadband/internet loss of use | | ✓ |
| Contents in full time education | | ✓ |
| Shopping in transit | | ✓ |
| Theft by bogus officials | | ✓ |
| Medical equipment on loan | | ✓ |
| Jury service | | ✓ |
| Electronic data | | ✓ |
What is my excess?
An excess is the amount of money you contribute when you make a claim. The amount of your excess will depend on the level of cover you have and the nature of your claim.
There are two different types of excess that are applied to the home insurance policy and these are:
Voluntary excess which is the agreed amount you voluntarily contribute towards a claim. You can opt to pay this excess on top of your compulsory excess and you could receive a discount on your premium as a result.
Compulsory excess which is the amount you are required to pay as stipulated by your insurer when you make a claim and when you have a degree of responsibility for any of the damages incurred.
The details of your policy's excess will be shown in your insurance quote and in your policy documentation once you have purchased the Insure4Retirement's home insurance.
How much is this going to cost me?
There are a number of factors that can affect the cost of your Insure4Retirement home insurance premium, including:
The level of cover you choose. Whether you choose to use contents cover, buildings cover, or both, it will reflect on the overall price that you pay. Adding on optional extras will also add onto the price.
Your sum insured.

The greater the amount you wish to insure your home or contents for, the more you can expect to pay for cover.

Your home. The age of your home and the materials from which it is constructed can influence its ability to withstand damage.
Where your home is located. Certain risks, for example storm and theft, are more prevalent in certain areas, and insurers will take this into consideration when calculating your premiums.
Security. Security measures such as an alarm system and deadbolts can act as a deterrent to thieves and therefore reduce the cost of your cover.
What is the claims process for Insure4Retirement home insurance?
To make a home insurance claim at Insure4Retirement, you will first need to locate your insurer in the "Need to make a claim" section of your Home Insurance Schedule. You will also need your policy number.
Here are the telephone numbers for the insurers you may need to contact:
ABC Insurance 0800 0322 851
Ageas 0345 122 3019
Arc Legal Assistance 0344 770 1093
Axa 0330 024 6842
Axa Assistance 0800 479 0066
Covéa Insurance 0330 024 2255
Direct Group Limited 03301 026071
Integra Insurance Solutions Limited 01274 700810
Legal & General Insurance Limited 0370 900 5567
Midas Underwriting Limited 0345 074 4789
Pen Affinity 03301 026 791
Pen Underwriting Limited 0345 072 9974
Royal & Sun Alliance Insurance plc 0330 102 4008
UK General Insurance Ltd 0344 893 1022
---
The offers compared on this page are chosen from a range of products we can track; we don't cover every product on the market...yet. Unless we've indicated otherwise, products are shown in no particular order or ranking. The terms "best", "top", "cheap" (and variations), aren't product ratings, although we always explain what's great about a product when we highlight it; this is
subject to our terms of use
. When making a big financial decision, it's wise to consider getting independent financial advice, and always consider your own financial circumstances when comparing products so you get what's right for you.
More guides on Finder