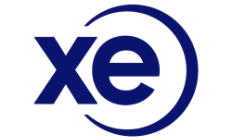 Xe money transfer calculator and review
Xe allows you to transfer money to over 130 countries in 60 currencies and benefit from live exchange rates.
Finder rating
★★★★★
Expert analysis
Large range of destinations and currencies
Doesn't use mid-market rate
Xe
's low fee
money transfers
offer a solid way to send money abroad. Just make sure the exchange rate you're being offered is competitive against the rates offered by other companies. With an easy sign-up process, a straightforward app and one of the world's leading forex pricing websites, Xe has a lot to offer new customers. However, when sending large amounts of money, Xe's mid-market margin may chip away at the total amount received by your family or friends.
Xe calculator
Enter the amount you want to send and the currency you want to send to, then click Calculate to see up-to-date Xe rates.
Please note: You should always refer to quotes you receive from transfer services themselves directly for exact amounts as they may vary from our estimates.
Xe pros and cons
Pros
Low fees. Xe charges a small flat fee for amounts below £250.
No sending limit. Transfers placed over the phone have no limit, but online transfers are limited to £350,000 or sending currency equivalent per transaction.
Custom alerts. Create currency pair alerts by email to receive notifications when your desired mid-market rate is met.
Worldwide network. Send money to more than 130 countries from six different regions around the world.
Forward contracts. Xe has the option to "buy now, send later" option which allows you to agree your rate in advance and send your transfer at a specified date in the future.
Cons
Need to create an account. To get a quote on the current exchange rate for your transfer, you need to create an account and sign in.
No mid-market rate. Xe transfers do not use the mid-market rate, so customers must pay attention to the transfer rate they're being offered when sending money.
Slow transfer speeds. Transfers can take up to 4 working days, depending on the efficiency of your recipient's bank.
How much are Xe Money Transfer's fees?
Xe charges a £2 fee for all international money transfers below £250 and no fee for any transfers above that amount. You'll be notified if your money transfer is subject to a small fee before you send it.
You may also come across third-party charges with your transfer, although this is rare. This is when your recipient's bank charges fees for receiving wire transfers.
How are Xe Money Transfer's exchange rates?
Like many other money transfer providers, the exchange rate you receive when making a transaction with Xe is different from the mid-market rate. Exchange rates vary, but are typically between 0.5% and 2%.
Xe specialises in a wide range of foreign currency solutions and allows customers access to live exchange rates that reflect market conditions. These rates change regularly throughout the day to keep pace with any fluctuations in the market and are typically better than the rates offered by major banks.
What are the ways I can send money abroad with Xe Money Transfer?
You can send money to your recipient through Xe Money Transfers by either a traditional bank transfer or as a cash pickup option. Keep in mind that the cash pickup option is only available on the Xe app.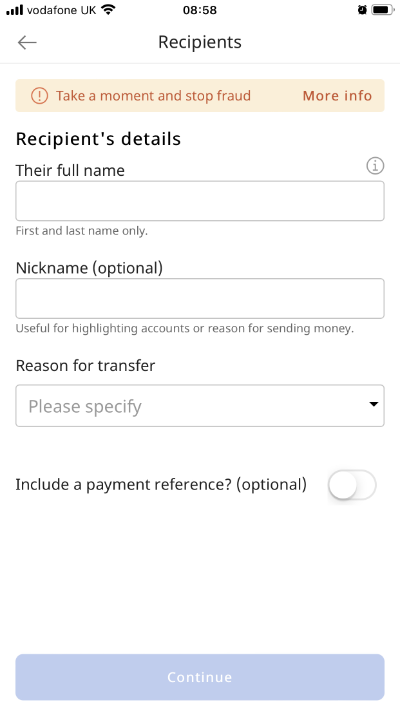 How to send money transfer with Xe Money Transfer
To send a money transfer with Xe you will first need to create an account. You can do this via its website or through its app. Xe recommends that you use its app for transfers if possible, as this has more transfer options.
What types of transfers can you make with Xe?
Xe offers a few different tools to help you make your money transfer, including:
Market orders. Choose an ideal exchange rate and your transfer will automatically go through when it's met.
Regular payments. Set up a recurring payment at a frequency that suits you.
Forward contracts. Lock in today's exchange rate for a transfer in the future.
Business transfers. Xe has a separate product specifically for businesses.
What are Xe Money Transfer's payment options?
You can pay for your Xe Money Transfer by bank or wire transfer, credit card or debit card. Xe does not accept payments by cash, cheques or bankers drafts.
If you wish to pay for your transfer by card, this can only be done online or through the app. Xe is unable to accept card payments over the phone.
How long does an international transfer with Xe take?
Once you've confirmed your money transfer, you'll see an expected payment date – although this is the earliest estimated time your funds can be sent. Once Xe has received your payment, it will take between 1 and 4 working days for your money to arrive at your chosen destination.
Transfers typically take
1-4 days
Is xe money transfer safe?
Founded in 1993, Xe is a trading name of HiFX Europe Limited, which is authorised and regulated in the UK by the Financial Conduct Authority (FCA) under the Payment Services Regulations 2017 (registration number 46244). Whichever money transfer service you opt for, make sure it's FCA-authorised – you can check in the Financial Services Register.
Both Xe and HiFX are under the umbrella of Euronet, a forex behemoth which also owns the transfer service Ria. Xe/HiFX/Euronet is authorised by various other local regulators in other countries, for example in Canada (where Xe is headquartered) the Financial Transactions and Reporting Analysis Centre of Canada (FinTRAC).
As part of its regulation Xe is required to use two-factor authentication to protect your Xe account. This usually means that, as well as your password, you'll typically have to enter a code texted to you when you login. The "two factors" can be any of "something you know" (e.g. a password), "something you have" (e.g. your mobile – confirmed by a texted code) and "something you are" (e.g. a fingerprint).
It's worth noting that Xe and other money transfer services which aren't banks don't benefit from protection under the Financial Services Compensation Scheme (FSCS) – which can compensate users if a bank goes bust.
Ultimately it's one of the biggest money transfer providers around, and Trustpilot users give Xe a score of 4.3 out of 5, based on over 50,000 reviews (as at August 2022).
Want to compare Xe to other services side-by-side?
Frequently asked questions
We show offers we can track - that's not every product on the market...yet. Unless we've said otherwise, products are in no particular order. The terms "best", "top", "cheap" (and variations of these) aren't ratings, though we always explain what's great about a product when we highlight it. This is subject to our
terms of use
. When you make major financial decisions, consider getting independent financial advice. Always consider your own circumstances when you compare products so you get what's right for you.