Wrisk home insurance review
We explain whether Wrisk's home and contents insurance is the right fit for you.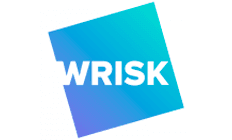 Having the right home insurance policy can protect the possessions you care most about from theft, accidental loss and fire damage. And if you're heading abroad you can get essential cover for your valuables when they're out of the home too.
Compare home insurance
Search up to 50 UK home insurance providers
Get multiple quotes for free
Find the best cover for your home
Who is Wrisk?
Wrisk is a UK based company that was founded in 2016, with the aim of bringing insurance and technology together in "one simple app".
It's the brainchild of Niall Barton and Darius Kumana, and it claims to be giving insurance a "much-needed digital upgrade".
You'll be given a Wrisk Score, which will help you understand what factors affect your premium. Meanwhile, you can make changes to your insurance policy, upgrading your level of cover for instance, in the app.
What are Wrisk's cover options
Wrisk bills itself as a flexible insurance provider, so you can get protection for the valuables in your home for as little as £3,000, or as much as £20,000.
You can take out higher levels of cover for certain items also, for your gadgets perhaps? With these policy add-ons, your items can be protected abroad too.
Wrisk's general cover
Once you've decided how much protection you want from your Wrisk contents insurance, you'll get essential cover for items in your home if they are stolen, vandalised or damaged by fire or water.
Features of this policy include:
Get up to £20,000 contents cover.
24-hour emergency help either in-app or over the phone.
Alter your policy simply with a few taps in its smartphone app.
Landlords possessions are covered.
Portable electronics are covered for up to £150 each.
Items of jewellery are covered for up to £150 each.
Bicycles are covered for up to £150 each.
Music instruments are covered for up to £150 each.
Optional accidental damage cover is available too.
Optional policy extras
If you pay more, you can get additional contents protection with Wrisk, including:
Accidental damage. Go into the Wrisk app on your smartphone and you can add accidental damage cover for your possessions. While your premium may cost more, you could well save in the long run.
Mobile phone protection. This will protect your smartphone should it be stolen, accidentally damaged or lost, whether around your home or in the big wide world, even when you're on holiday.
Portable electronics cover. With this policy add-on your portable electronics will be covered for more than £150 per item. You'll be protected against accidental loss and you get worldwide cover too.
Jewellery cover. If you have an expensive piece of jewellery this add-on will protect each item for more than £150, plus you'll be covered on holiday and for accidental loss too.
Protection for musical instruments. You can get a music instrument covered for more than £150, plus you'll be protected against accidental loss and if your instrument is lost, damaged or stolen while abroad.
Cover for bicycles. Protect a bicycle for more than £150 with this policy add-on against it being stolen, vandalised or damaged in a storm. This offers worldwide cover too.
What's covered under my policy?
Wrisk's contents insurance policies offer cover and protection for your home against certain risks. These include:
Storm
Fire, smoke, lightning, explosions
Flooding
Escape of water, oil or heating fuel
Vandalism, including acts of terrorism
Theft
Impact damage
What is my excess?
An excess is the amount of money you have to contribute towards a claim before the insurer starts paying out.
Say your bike worth £150 is stolen and the excess is £50, then the insurer will payout £100.
The size of your excess will depend on the level of cover you have and the type of claim you're making. Take a look at your Wrisk contents policy schedule for details, and check what the levels are for the different types of excess:
Compulsory contents excess. This is the minimum amount of excess you'll have to agree to when taking out a contents policy.
Voluntary excess. When taking out a policy you can agree to take on a higher excess on top of your compulsory excess. In exchange, you'll typically get lower premiums, so it might be worth doing this if you think there's a low risk you'll claim.
How much is this going to cost me?
There are various factors that will impact your Wrisk contents insurance premiums, including:
The level of cover you choose. If you take out an add-on policy such as smartphone cover, your premiums will be higher.
Your sum insured. If you choose to have the highest financial safety-net possible, you'll pay more for your insurance.
Where your home is located. Where you live plays a big part in calculating your Wrisk score, given homes in certain areas are more likely to be broken into or flooded for example.
Other factors. Factors such as your age and when your home was built will play a part too.
What is the claims process for Wrisk?
There are two ways you can make a contents insurance claim with Wrisk. You can head to its app and select the items you are claiming for. You will also have to provide details of damage or loss too.
Wrisk's third-party claims provider Davies Managed Systems Limited (DMS) will then call you to discuss the details surrounding your claim, before explaining the next steps.
Or you can call DMS directly on 0330 058 3953. If you go down this route you will need to separately notify Wrisk of your claim within 30 days of the insurable incident.
Generally, when making a claim you need to provide the following information:
Policy number.
Full address of the property covered.
Date and time of the incident.
Causes of the loss or damage.
Claim value if known.
Details of any person responsible for the incident.
Any relevant documents or photographs to support your claim.
A crime or loss reference number, if you've been a victim of theft, vandalism or lost items when outside of your home.
Pros and cons of Wrisk contents insurance
Pros
Easy and accessible app lets you look at and change your policy with ease.
You can take out additional levels of protection to suit your needs, bicycle cover for instance.
24/7 claims helpline.
Cons
You can get higher contents coverage with other providers.
---
The offers compared on this page are chosen from a range of products we can track; we don't cover every product on the market...yet. Unless we've indicated otherwise, products are shown in no particular order or ranking. The terms "best", "top", "cheap" (and variations), aren't product ratings, although we always explain what's great about a product when we highlight it; this is
subject to our terms of use
. When making a big financial decision, it's wise to consider getting independent financial advice, and always consider your own financial circumstances when comparing products so you get what's right for you.
More guides on Finder