Countingup review
Countingup calls itself an "accounting bank" because it combines banking and accounting for business. But does it do it efficiently?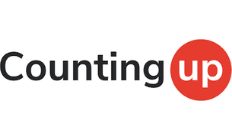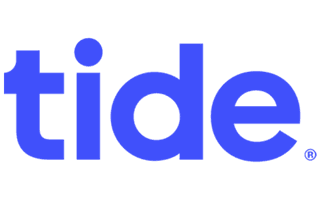 Open an account with Tide
Award-winning, smart, simple business account
The hassle-free account for your business
Get your sort code and account number in minutes
What is Countingup?
Countingup is a business "accounting bank". As you may have guessed, this means that it's supposed to work both as a bank and as an accounting software. It aims to let customers pay bills and do their accounting from the same app.
As Countingup's CEO Tim Fouracre modestly puts it, "it's Xero and RBS in one app". The truth is, it's not quite there yet, but it does seem off to a good start.
It launched on 24 January 2018 for freelancers and sole traders, but it is now also available for limited companies. During its first year of life, it says it reached 8,000 customers.
How does Countingup work?
You can sign up to Countingup online in a few minutes, as long as your business is registered in the UK and you are at least 18 and a UK resident. Not all the accounting features are up and running yet, so here's what you get with Countingup for now:
Account. Countingup doesn't have a full banking licence, so it technically isn't a full bank account, but it does allow you to send and receive money transfers, to make payments and to set up direct debits.
Prepaid card. It's a contactless Mastercard, so you'll be able to pay pretty much everywhere.
App. That's where you manage your account and where you'll find all the accounting features, which at the moment include automated bookkeeping and invoicing. For now, you can't do it from a desktop.
Invoicing. This feature was launched in January 2019. You can create an invoice and, once it has been paid, Countingup will automatically match it to the corresponding transaction (provided that the invoice number is referenced in the payment and that the transaction amount is the same).
Expense capture. You can add a picture to each of your payments in the app with the idea of attaching photos of your receipts for future reference.
Countingup is expected to start offering a number of other features that are being developed, among which are automated tax filings, a web interface and multi-user access.
Countingup fees
Right now, Countingup does look remarkably cheap, and the basic option comes directly for free. However, that's because not all the accounting features have been released yet and so the monthly membership is discounted for 18 months.
There are three tiers of monthly membership. Here's how they work, their current price and how much they will cost you once everything is properly developed:
Starter. Up to £750 monthly deposit. It's free for now, but Countingup says it will cost £4.95 a month.
Standard. If you put up to £1,750 a month on the account. Now at £2.95 a month, it's expected to be £14.95 a month.
Premium. Unlimited monthly deposits. You can get it now for £4.95 a month, but it will cost you £24.95 a month in the future.
However, don't expect these fees to be all-inclusive. You'll also need to add fees for most of the banking services:
Bank transfers. 20p each, both to make and to receive them.
ATM withdrawals. £1 each.
Cash loads. £1 each at the Post Office, 3% of the transaction at PayPoints.
Currency exchange. The fee is established at 3%.
These are the same for all the membership tiers and Countingup says they won't change after the features development is completed.
Is Countingup suitable for my business?
Countingup's main pro is combining accounting and banking, so it's only good if you're planning to use it for both of them. To enjoy Countingup to its fullest you must probably be a freelancer or a startup, and not have established your banking and accounting system yet. Otherwise, you'll have to be ready for quite a big change in the way you do things.
As its monthly deposit tiers make clear, Countingup has been created with small businesses in mind. Its features aren't tailored for big and complex businesses, and in any case, if you're running a business that employs many people and earns tens of thousands, you don't really want to go for an accounting software whose developing phase isn't finished yet.
Is Countingup safe?
Countingup isn't officially a bank, so your deposits won't enjoy the standard £85,000 protection that comes from the FSCS (Financial Services Compensation Scheme).
However, Countingup's account is provided by Prepay Solutions, which has a licence for issuing electronic money granted by the Financial Conduct Authority (FCA). It also keeps your money in a segregated account at Barclays, which means that if Countingup was to go bankrupt, your deposits can't be used to repay its creditors.
Compare Countingup against its competitors
Pros and cons of Countingup
Pros
Quick and easy online set-up.
Brings together banking and accounting.
Free trial (until the development phase is over).
You can load cash on the account at Post Offices and PayPoints.
Cons
Almost all banking services come for an extra fee.
Your business needs to be registered in the UK.
Many features are still missing (but you get a discount).
No overdraft options.
Safe, but not as safe as a bank.
Traditional banks are still necessary for most of your business' financial needs.
The verdict
Unifying accounting and banking is obviously a great idea, one that can save small businesses much time and potentially also quite a lot of money. Countingup is still a work in progress and much remains to be done for it to actually deserve the name of "accounting bank", such as getting a banking licence and becoming a real bank. However, its features are smart and handy, and if it delivers its 2019 promises, most of what you can ask from an accounting software will be available.
When it comes to pricing, Countingup still leaves much to be desired. The monthly fee is now comparatively cheap, but this won't last and most businesses will have to subscribe to the top-tier membership if they're planning on using Countingup as their main account. Moreover, it charges fees for banking services, which puts it behind its digital banking competitors.
However, let's not forget that there aren't many accounting+banking apps around yet, so this is a somewhat unique service. As other challengers enter the competition in the next few years and digital bank business products become more varied and sophisticated, services and prices are quite likely to improve.
Frequently asked questions