Best "set and forget investing": Moneyfarm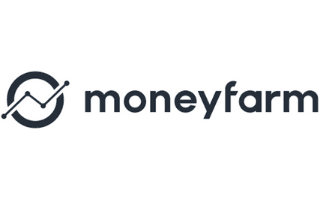 ‎Open a stocks and shares ISA with Moneyfarm today
Capital at risk
Access account any time using the app
Get investment advice to help grow your money
Transfer and withdraw money with no fees
Set up your ISA in minutes
Moneyfarm is an online and app-based investing platform. It aims to make investing easy, accessible and low-cost. The company offers three main products: a stocks and shares ISA, a general investment account and a pension. There's a minimum investment of £1,500 for these products. It's a great all-round experience if you're looking to get started with investing.
Pros and cons of Moneyfarm
Pros
Moneyfarm manages your portfolio for you
Free withdrawals
No exit fees
Cons
Not very hands-on, which is good for beginners but not if you're looking for a DIY platform
Minimum of £1,500 needed to start investing.
Only seven portfolios – other platforms tend to have more options
Best established platform: Hargreaves Lansdown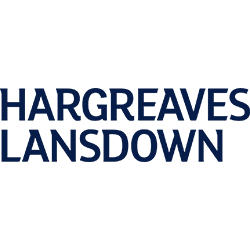 Easy, low-cost account with the UK's biggest investment platform Hargreaves Lansdown
Your capital is at risk.
UK's largest investment manager with huge range of investments
Invest in funds, global shares, bonds, ETFs and more
Detailed online resources and Bristol-based helpdesk available
Open an account in minutes with your debit card and NI number
Hargreaves Lansdown is the UK's biggest wealth manager. With that comes a fair bit of credibility, and it also has the complete range of investing services on offer. You can have a portfolio expertly managed for you, pick your own investments yourself or something in between.
Pros and cons of Hargreaves Lansdown
Pros
Plenty of investment options
Great educational tools to help beginners find their way around
Charging caps if you hold shares
Cons
No demo account available.
Fees can be quite high in general.
Best for flat-fee investing: interactive investor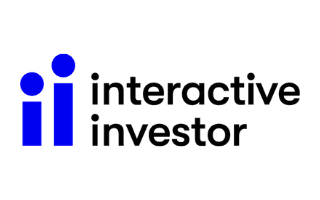 Try interactive investor's award-winning investing account
Capital at risk, investments may fall
Over 40,000 UK and global stocks to choose from
Reduce FX costs by managing money in 9 currencies
One free trade per month
Start investing today for a flat fee £9.99 a month
interactive investor is an online investment service offering a range of different investment products, all with flat fees. This is a big plus point if you're a wealthier investor as percentage fees can really eat away at your profits.
Pros and cons of interactive investor
Pros
Takes flat fees instead of a percentage of your investments (but the fees can outweigh your profits if you only have a small amount to invest)
Gives a lot of detail and options when investing – good for experienced investors
Great deal of information and inspiration on investing to help you make decisions
Cons
Quite a lot of fees for services, such as share certificates and postage
Overwhelming number of options if you're new to investing
Fees might outweigh profits if you only have a small amount to invest
Best all-rounder: AJ Bell

Open an account with AJ Bell today and start investing
Easy, affordable stocks and shares ISA
Choose your own investments
Wide choice available
AJ Bell is a similar prospect to Hargreaves Lansdown. It's a great all-rounder with slightly cheaper fees than Hargreaves (though this obviously will depend on exactly what investing you've got planned!). On top of this, it has a great reputation for customer service. Formed in Manchester in 1995, AJ Bell has over 150,000 clients and manages over £40 billion.
Pros and cons of AJ Bell
Pros
ISA accounts available, meaning you save paying tax on your returns
Lots of different investment options and ideas
Award-winning UK-based customer service team.
Cons
Not a huge selection of learning tools and resource.
Best for smaller investments: Plum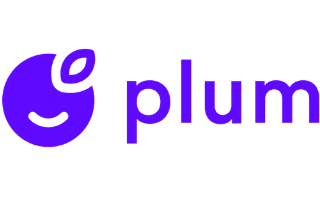 Manage your money with Plum
Plum automatically sets money aside for you
Helps you switch and save money on bills
Withdraw funds whenever you need
Analyse your spending to help you own your budget
Savings app, Plum lets you invest your deposits. You can start with only £1 and it can be a cost-effective option for smaller amounts. Your investments can be saved in a stocks and shares ISA, meaning you may not have to pay tax on your profits.
Plum has a range of funds available to choose from – if you like the look of more than one, there's no reason why you can't choose more than one and have your money invested between the two.
Pros and cons of Plum
Pros
Learns how you use your money and sets aside small savings for you.
Free to register and use.
Start with £1
Ethical investing available
Cons
For higher investments, this isn't the cheapest option
No demo account or walkthroughs available
Best for investing spare change: Moneybox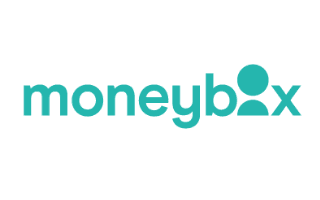 Download Moneybox to save and invest for your future
Download the app and get started with £1
Save and invest starting with your spare change
Market-leading cash Lifetime ISA at 1.1%
Sign up takes minutes
Moneybox
is a round-up app that lets you invest the money that you save up. It connects to your bank account and rounds up your day-to-day transactions. For example, say you spend £2.50 on a latte every morning, you'll be putting 50p into a stocks and shares ISA each day.
Pros and cons of Moneybox
Pros
Easy to use
Savings taken by direct debit
Ethical investing available
Cons
Round-ups aren't taken when you make your transactions
Only three risk profiles to choose from
Best for range of portfolios: Nutmeg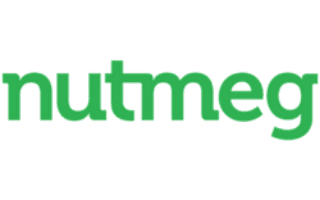 Save and invest with Nutmeg
Choose a portfolio that goes with your investment style
Get help with your account management
Open and transfer your ISA account in minutes
Nutmeg
is a robo-advisor that learns a bit about you and then chooses investments suited to your risk profile and investment goals. It builds a portfolio for you, which you can pay into via direct debit. Nutmeg offers one of the largest ranges of products of all the investment apps we've looked at. You can invest in ISAs, junior products and pensions.
Pros and cons
Pros
Offers a huge range of products
Easy to use
Plenty of different risk profiles to choose from
Cons
A costlier option compared with other robo-advisors
How to choose the best investment app
When it comes to choosing which investment app you want to use, you should consider what it is you're looking for. Are you looking for something to set up and leave alone, such as Moneybox? Or do you want something that's a bit more personal and talks you through everything, like Plum?
Consider the following:
Fees. Work out how much it will cost you to invest the amount you want to – would it be cheaper with another provider?
Products available. If you want to invest in a stocks and shares ISA, check that the providers have this available.
Portfolios. Do you want to have a lot of choices when it comes to choosing portfolios?
Ethical investing. If you're looking for ethical investing, check out the providers that offer this and what their ethical portfolios are invested in.
Tools. If you're just starting out with investing, consider choosing a platform that has more guides and video walkthroughs to help you out.
Summary: Finder's best trading investment apps in the UK
Best for "set and forget investing": Moneyfarm
Best for an established platform: Hargreaves Lansdown
Best for flat-fee investing: interactive investor
Best for an all-rounder: AJ Bell
Best for smaller investments: Plum
Best for investing spare change: Moneybox
Best for range of portfolios: Nutmeg
Compare investing platforms
All investing should be regarded as longer term. The value of your investments can go up and down, and you may get back less than you invest. Capital is at risk.
More guides on Finder