Finder is committed to editorial independence. While we receive compensation when you click links to partners, they do not influence our content.
Pay overseas bills with an international money transfer
Find an affordable and easy way to manage your overseas bill payments with international money transfers.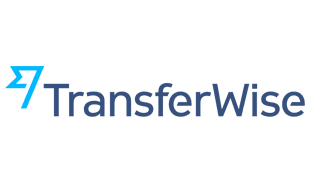 Fair service fees and mid-market rates – a major market differentiator
Next-day delivery for most currencies
Easy-to-use app
Go to site
It can be enough trouble keeping up with bills at home without having to worry about managing them from abroad. Nevertheless, you need to pay your mortgage or rent wherever you happen to be, and utility bills and business expenses often can't wait for you to return home. Or perhaps you simply want to help out loves ones abroad.
International money transfers aren't complicated or expensive. And those better-known companies are no longer your only options. Newer digital providers are undercutting the competition on exchange rates, feeds and speeds — as well as making it easier than ever to get your money where it needs to go around the world.
How can I pay overseas bills?
Just as online payments are phasing out the need to write checks to pay your bills, more affordable online options for sending money overseas are rendering older methods unnecessary.
While you can still send a secure international check overseas to pay bills or help family, you'd need to pay a fee and be willing to wait for the check to arrive. Similarly, sending an international wire transfer with your bank is no longer the most convenient or affordable option. With a bank, you'll typically pay fees of up to $35 to $40 and receive exchange rates that are anywhere from 2% to 5% or more above the mid-market rate.
Unlike your typical US bank, an independent money transfer provider specializes in one thing: safely moving your money from the US to countries around the world. This one focus means that they can offer more options — and stronger exchange rates — than a bank can.
While the best-known providers include Western Union and MoneyGram, the past decade has seen a rapid rise in specialist competitors.
Providers like OFX, TransferWise and WorldRemit allow you to send bank account transfers overseas, but with much stronger exchange rates and lower fees than you'd pay with your local bank. Not only that, but they're also fast and secure.
Back to top
Why would I need to send money overseas?
With an expanding global economy, your needs for sending money overseas could include:
Rent. Whether you need to pay rent back home while you're on vacation or maintain an overseas rental for a relative, you might need to send an overseas payment.
Mortgage. Your mortgage obligation doesn't go on vacation when you do, so you may need to take care of a payment for your domestic or overseas home.
Utilities. Bills for gas, water and electricity keep coming, even when you are away.
Goods and services. If you're purchasing items overseas, you'll need an efficient way to get money to the seller — and a credit card payment isn't always an option.
Paying staff or contractors. Whether you're employing people overseas for your business or hiring workers to build you a house, you'll need to ensure they're paid promptly.
Family ties. Lots of us are helping out loved ones abroad — or surprising them with celebratory funds.
Back to top
Money transfers services to pay international invoices
Use our interactive table to compare transfer fees, exchange rates and other details for making payments overseas with our money transfer partners.Back to top
What are my international money transfer options?
Back to top
How can I compare money transfer providers?
With so many companies competing for your business, choosing the right one can be difficult. Before handing over your cash, compare:
Exchange rates. Nearly all providers skew exchange rates for a profit. Compare the rate you're offered to the mid-market rate — the rate banks and transfer services use when they trade among themselves — and look for the smallest margin between them.
Transfer fees. Find out whether the provider charges a flat fee or a percentage of your transfer. If you're sending a large amount, ask whether you qualify for a fee-free transfer.
Transfer limits. Your best option might depend on how much you want to send. For large transfers, weigh the best exchange rate — especially since providers encourage large transfers by offering low fees. For smaller amounts, consider the fees you'll pay on top of the exchange rate.
Payment and delivery methods. Some transfer companies allow you to pay with a credit card online, by phone or through an app. Others offer agent locations for cash payments and pickups. Also ask how your recipient can receive your funds: bank account, cash pickup, mobile wallet and more.
Available currencies. Consider whether the currencies and countries will serve your international bill payment requirements into the future.
Transfer speed. If it needs to be there fast, some providers allow for quick cash pickups, often in minutes. If you've more time, you'll get better rates and fees with an independent provider.
Customer service. Most companies offer customer service by Internet chat, phone, in person or by email. Make sure help will be available if you need it.
When comparing fees, remember that companies with most advantageous exchange rates sometimes charge the highest fees.
Back to top
What are the pros and cons of paying overseas bills with an international money transfer?
Pros
It's easy. You can send money overseas with a few simple clicks and by providing basic personal information.
It's convenient. Send transfers from the comfort of your home or from your smartphone anywhere.
Stay on top of your finances. Whether you're on vacation or live on the other side of the world, international money transfers allow you to stay current with your bill payments.
Cons
Fees apply. As if bills aren't annoying enough, tacking on a transfer fee can be frustrating.
Frequently asked questions
More guides on Finder