Finder is committed to editorial independence. While we receive compensation when you click links to partners, they do not influence our opinions or reviews. Learn how we make money.
Compare $50,000 personal loans for good credit
Find a lender with competitive rates, a fast turnaround — or both.
Editor's choice: Credible personal loans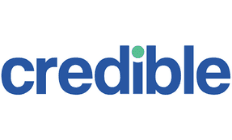 Loan range: $1,000 to $100,000
Personalized rates in minutes
Funds as soon as 1 day
See your rate
Where can I get a $50,000 personal loan?
Most lenders that offer personal loans offer loans up to $50,000. Typically, banks and credit unions offer the lowest rates but it can take a week to get your funds in some cases. Online lenders are a faster option, though they can be more expensive than bank loans.
Compare lenders that offer $50,000 personal loans
To use this table, select your credit score range and state to view offers in your area. Click View details to learn more about a lender and Check my rate to go to the lender's website.
How to apply for a $50,000 loan
With that kind of money at stake, being careful about your application is more important than ever. Follow these steps before and during your application to make sure you're going with a lender that works for you.
Compare lenders. Weigh lenders by looking at factors like the range of rates, fees and terms they offer. And consider factors that are a priority to you, like a fast turnaround or positive customer reviews.
Ask about requirements. A $50,000 loan is on the high end for most providers. Reach out to your top choices to make sure you meet the credit and income requirements for this amount, which is often more strict than the requirements listed online.
Get preapproved. Get an estimate of the rates and terms you might qualify for with a few lenders by filling out a quick preapproval form online, if it's available. It's based on a soft credit pull that won't affect your credit and can help you make a final decision.
Gather your documents and apply After you've been preapproved, lenders often ask you to answer more questions and submit documents to verify your identity and income. Get your documents together first — often they'll help you answer questions.
Ask questions. Avoid getting rejected because you didn't understand part of the application. Reaching out to customer service if you're unsure what a question means.
Read your offer and sign. After you're fully approved, read over your loan offer to make sure you understand the rate, terms, monthly cost and when repayments are due. Then sign the contract and submit it to the lender.
What lenders look for in an borrower
Good or excellent credit score. When it comes to loans in the $50,000 range, lenders generally prefer to work with borrowers who have a high credit score — typically 670 or higher.
Strong credit history. On top of having a high credit score, lenders also prefer to work with borrowers who have a long history of paying back debts on time. You'll generally need to have at least a few years of paying off loans, credit cards and other types of debts to qualify
High income. Generally lenders don't like to give out loans worth more than a fraction of your income. You'll typically need to be in the $100,000 range at least to qualify for a $50,000 loan.
Low debt-to-income ratio (DTI). On top of having a high income, lenders also like to see that your monthly debt repayments are no more than 43% of your monthly income.
How much will it cost me?
Since a $50,000 loan often requires good or excellent credit, you're likely able to qualify for rates on the lower end of the spectrum — possibly around 6% to 10% APR. Lenders typically also offer lower rates for higher loan amounts.
Your APR includes interest and an origination fee, which can run as high as $2,500 on a $50,000 loan. Lenders typically either add it to your balance or subtract it from your funds before you receive them.
Choosing the right loan term
Your loan term, or the amount of time you have to pay off your debt, is one of the most important factors in your loan's monthly cost. It also affects your long-term costs.
Shorter-term loans mean your total loan cost will be lower but your immediate costs will be higher. Longer-term loans come with lower monthly repayments but you'll pay more in interest in the end. Try to find a happy medium by going for the shortest term you can afford.
Monthly repayments
The most immediate cost you'll feel are your monthly repayments. These are determined by your loan amount, APR and how long you take to pay it back. Use our calculator to see how much your monthly repayments would be with different APRs and loan terms.
Monthly repayments calculator
Calculate how much you could expect to pay each month
Your loan
Loan amount
Loan terms (in years)
Interest rate
Based on your loan terms...
You can expect to pay back $ per month
This breaks down to...
$ in
principal
and
$ in
interest
charged
Compare business loans now
7 tips to get the most competitive offer
Your credit score is one of the most important factors in qualifying for a loan. Here are some quick tips to help you make sure it's as high as it could be before you apply.
Improve your credit. If you don't need a loan right away, take steps to up your credit score. This can be as simple as correcting mistakes on your credit report or paying off other debts.
Pay off small debts. In addition to paying off debts It can also lower your DTI, making you an even more attractive candidate in more than one way.
Don't cancel credit cards. Your credit score will be higher if you have access to a lot more credit than you're using. Getting rid of a credit card lowers the amount of credit you have access to, so hold off until on cancelations after you're approved.
Shop around. Comparing a wide array of lenders can help you weed out more costly or slow options and find the type of loan you're looking for.
Prequalify. Each lender has its own way of evaluating applications, and some might be more favorable to you than others. Prequalifying helps you determine which is the right fit for you, even if you aren't guaranteed those rates and terms.
Long-term tips for getting a competitive rate
Don't need that loan right away? Here are two ways to make your credit even stronger in the long run — and help you qualify for even lower rates.
Diversify your debts. Diversity counts for 10% of your credit score. Taking out and repaying a new type of debt can boost your score — like opening a credit card if you only have installment loans on your credit report.
Keep your credit card bill low. Remember that credit utilization score we mentioned early? A great way to lower it is by simply not using your credit card any more than you have to. This accounts for 30% of your credit score.
What can I use a $50,000 loan for?
A $50,000 loan can be used for just about any legitimate personal expense or consolidating debt. Think we're kidding? These are just some of the costs your $50,000 loan can cover.
What happens after I get my loan?
Once you have your funds, the hard part is over. You might want to consider setting up automatic payments, since some lenders offer a 0.25% discount on interest to borrowers who pay automatically.
Want to save even more on interest? One easy way is to pay off your loan early. First, check with your lender to make sure it doesn't charge any prepayment penalties. Then you're free to make extra payments whenever you have extra cash. Check out our guide to paying off a personal loan early for tips on how to manage your payments.
Bottom line
You're a mover, a shaker, an innovator — and you've got a plan that needs setting into action. Don't let that plan get compromised by lack of financing. You can compare your options to find a $50,000 loan with competitive terms.
Especially with larger loan amounts, it's important that you have good to excellent credit in order to qualify. Applying only for a loan you're eligible for can save you time by increasing your chances of approval so you don't have to apply for other loans after being denied.
Think you might need more than $50K? Read our guide to taking out a $75,000 personal loan to see where to find one and if you might qualify.
Frequently asked questions
More guides on Finder