WorldRemit review
Here's a secure way to send money to over 130 countries and track it every step of the way.
Good for fast transfers and flexible payment options.
Not so great if you wanted to lock in an exchange rate.
Details
| | |
| --- | --- |
| Product Name | WorldRemit |
| Pay By | Credit card, Debit card, Bank transfer |
| Receiving Options | Cash pickup location, Bank account, Mobile wallet, Prepaid phone credit |
| Customer Service | Phone, Live chat |
| Available Currencies | AED, ALL, AMD, AOA, ARS, AUD, AZN, BAM, BBD, BDT, BGN, BHD, BIF, BMD, BOB, BRL, BWP, BYN, CAD, CHF, CLP, CNY, COP, CRC, CVE, CZK, DKK, DOP, DZD, EGP, ETB, EUR, FJD, GBP, GEL, GHS, GMD, GNF, GTQ, HKD, HNL, HRK, HTG, HUF, IDR, ILS, INR, ISK, JMD, JOD, JPY, KES, KGS, KHR, KMF, KRW, KWD, LAK, LBP, LKR, MAD, MDL, MGA, MNT, MUR, MVR, MWK, MXN, MYR, MZN, NAD, NGN, NIO, NOK, NPR, NZD, OMR, PEN, PGK, PHP, PKR, PLN, PYG, QAR, RON, RSD, RUB, RWF, SAR, SBD, SCR, SEK, SGD, SLL, SZL, THB, TJS, TND, TOP, TRY, TTD, TWD, TZS, UAH, UGX, USD, UYU, VEF, VND, VUV, WST, XAF, XOF, XPF, ZAR, ZMW, ZWD |
| Bank Account Required? | No |
| Personal Account Manager? | No |
Why should I consider WorldRemit?
Straightforward website. Signing up and sending money can be done in as little as a few minutes and support can be accessed through phone, email, live chat and FAQs.
Worldwide network. You can send money to over 130 countries using a variety of methods, including bank transfers, cash pickup at thousands of locations, door-to-door delivery and Airtime top up.
Flexible payment options. Pay with a credit or debit card, from your bank account and even with Apple Pay.
Fast transfers. Cash pickups, WorldRemit Wallet transfers and airtime top-ups are typically available instantly after sending, while mobile money and bank deposits may take one or more business days to process.
What to be aware of
Maximum daily limits. Transaction limits depend on how you are sending funds, while a total 24-hour cap of £50,000 applies to all transactions being sent by you out of the UK.
Changing fees. Depending on where you are sending to, how you are paying and how you are transferring money, your transfer fees may vary. You can view your fee once you have input your transfer information.
No hedging options. WorldRemit only offers one-off transfers, unlike some of its competitors that offer additional tools to help you save money. Hedging tools are most often used to lock in an exchange rate, helping you save money on future transfers if the market shifts against your position.
Inconsistent markups. Exchange rates vary through WorldRemit and depend not only on the currency you are sending but also the destination country. Expect mid-market markups from 1-4%.
Check if there are any WorldRemit promo codes available
How much are WorldRemit's transfer fees?
WorldRemit's transfer fees vary depending on transfer method and where you are sending money to. For most countries, there is a standard fee of £2.99, but this can drop as low as £0.99 depending on the transfer criteria. WorldRemit will often have some sort of promo code available, so it's worth checking to see if there is one you can use to save yourself some money.
Overall, factors that could affect your fee include:
Location. Transfer fees may vary based on the country you are sending to. Even if two destination countries share the same currency, fees and exchange rates offered by WorldRemit may differ.
Amount. Although the fee for most transfers will be £2.99, you may find this is higher or lower depending on the amount you are sending.
Payment method. Sending cash will typically have higher transfer fees, while sending to a bank account tends to be cheaper.
How are WorldRemit's exchange rates?
WorldRemit applies a mid-market margin markup to its exchange rates. How much this is will largely depend on the transfer location. The mid-market rate is the exchange rate you'll see when you look up a currency pair on Google and is the current recognised rate that traders use to buy and sell a pair of currencies. The low the percentage above the mid-market rate that WorldRemit is charging, the better.
As of June 9, 2022, here are the mid-market rate markups for popular destinations when sending to a bank account:
| Sending to | Currency | Mid-market rate | WorldRemit rate | % above mid-market |
| --- | --- | --- | --- | --- |
| Bangladesh | BDT | 116.67 | 113.97124 | 2.34% |
| China | CNY | 8.40 | 8.16116 | 2.88% |
| Guatemala | GTQ | 9.69 | 9.44232 | 2.59% |
| India | INR | 97.64 | 96.18792 | 1.50% |
| Mexico | MXN | 24.59 | 23.96341 | 1.67% |
| Pakistan | PKR | 251.55 | 247.38217 | 1.67% |
| Philippines | PHP | 66.42 | 65.72403 | 1.05% |
What are the ways I can send money abroad with WorldRemit?
Depending on where you live, the ways to send money through WorldRemit may vary. But the good news is that there are usually plenty of options to choose from. Here are some of the ways to send and receive money using WorldRemit:
Cash pickup. Pick up a cash transfer at one of WorldRemit's partner network locations – these are typically banks.
Bank transfer. Have the money delivered straight to your bank account. Additional fees may apply, so always double-check with your bank before accepting a transfer this way.
Mobile money. Receive money into your existing mobile wallet service, which you can then use to pay bills or withdraw at authorised agents.
Airtime top-up. Have money sent directly to your telecom network to cover your phone bill.
Door-to-door delivery. Physical cash is delivered straight to your door, but you must present a valid ID that matches the details entered by the sender.
How to send money transfer online with WorldRemit
To send money with WorldRemit, you will first need to set up an account. You will need to wait for this to be verified before you can send your first transfer.
After you have received confirmation that your account has been verified, just follow these steps to have money sent in as little as a few minutes:
What are WorldRemit's payment options?
WorldRemit accepts different payment methods depending on where you are sending your transfer from. From the UK, WorldRemit payment methods include the following:
Debit, credit and prepaid cards
Apple Pay
Bank transfer
How long does an international transfer with WorldRemit take?
WorldRemit's transfer speeds depend on the delivery method you choose. If you opt to send money via cash pickup, mobile money or airtime top-up then your funds will arrive within minutes. However, bank transfers can take up to five business days and home delivery up to seven days.
Transfers typically take
1-5 days
WorldRemit Wallet, mobile money and airtime top-ups explained
Some of these services you may know under different names and not all of them are available worldwide.
WorldRemit Wallet
Similar to other digital wallets, the WorldRemit Wallet enables users in select countries to store money without having to move it to a bank account or for cash pickup. The WorldRemit Wallet comes included in the WorldRemit mobile app in participating countries and can currently store US dollars, Philippine pesos, Ugandan shilling and Central African francs.
WorldRemit mobile money
Mobile money is an ewallet service that is available for use in more than 80 countries and may be particularly useful for the underbanked and unbanked. Mobile money uses smartphones and basic phones to store money that can be saved, withdrawn and sent by the user through their phone. Users can use their mobile money to buy things in participating stores and online shops as well as to pay bills and more.
Airtime top-ups
Many mobile service providers allow you to pay for service through money transfers. This is where airtime top-ups come into play. WorldRemit allows you to pay for service in other countries, perhaps for your friends or family, so that they will have airtime minutes and text balances to stay in touch with you.
Is WorldRemit safe to use?
WorldRemit uses many methods to keep your money safe and is authorised and regulated by many government agencies. In short, here is how WorldRemit keeps your money safe:
Secure payment channels
Depending on where you are sending money from and to, you can expect your payments to be secured by the following:
Apple Pay
Verified by Visa
Mastercard and Maestro SecureCode
Regulation compliance
WorldRemit holds many licenses around the globe, including in the following countries:
United States
United Kingdom
Canada
Australia
Dedicated security teams
WorldRemit uses machine learning to monitor all transactions, and anything suspicious is forwarded for human attention. When problems pop up, customers can contact WorldRemit 24/7 by using the following methods:
What information will I need to send a transfer?
To send money through WorldRemit, you'll need the following:
A WorldRemit account. Creating an account is free and can typically be done in a few minutes or less.
Valid payment. Payment options for transfers out of Australia include debit, credit and prepaid cards, bank account transfers, Apple Pay and Android Pay.
Recipient's name and contact information. To make sure your transfer goes smoothly, have your recipient's legal name, bank account information and contact info ready when setting up your transfer.
Valid identification. Valid ID is required to transfer with WorldRemit. Acceptable forms must include your photograph, your full name, date of birth and more. Typically accepted forms of ID include the following:

UK or international passport
UK driver's licence
UK military ID
UK refugee document
UK visa
UK National Insurance card

Does WorldRemit have a mobile app?

Yes, WorldRemit has an app available on both the App Store and through Google Play. Through the app, you can do the following:

Save contact information. Store your frequent recipients to make starting a transfer to them even quicker.
Get daily price notifications. Keep an eye on multiple currency pairs to send your money when the exchange rate is in your favor.
Track transfers. See the progress of your transfer in the app and opt in or out of SMS notifications.
Access customer support. Find live chat, telephone numbers and email options to contact customer support through the app.

| Reviews accurate as of June 9, 2022 | |
| --- | --- |
| Google Play Store | 4.3 out of 5 — based on 118k customer reviews |
| Apple App Store | 4.7 out of 5 — based on 72k customer reviews |

Compare WorldRemit to other transfer services

Table: sorted by promoted deals first

Want to compare WorldRemit to other services side-by-side?

Frequently asked questions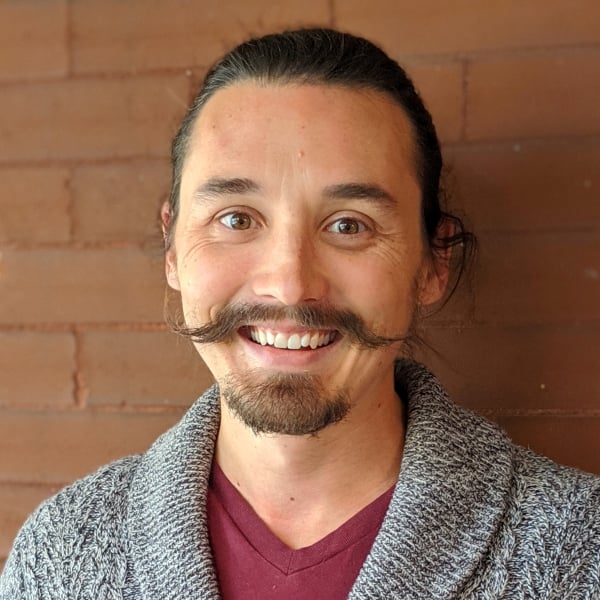 Review by
zak.killermann@finder.com
---
Zak Killermann is a publisher at Finder who's been specializing in cryptocurrencies and blockchain technology for four years — covering everything from ICO booms, crypto winters, memecoins and more. He's mined and minted cryptocurrencies, and remembers the days when DOGE was just for fun. Zak's focus is in breaking down technical concepts into approachable nuggets of information. Before diving into all things crypto, Zak contributed to Finder's money transfers vertical.
Expert review
WorldRemit's network isn't quite as large as brands like Western Union, but you'll often find better rates and lower fees with WorldRemit. Plus, WorldRemit's app and website tell you upfront what exchange rate and fees you'll be paying without needing to sign up first. This makes it easier to compare against other companies to see if you're getting the best deal.
One major downfall of WorldRemit is that you can't pay in cash, but its global network does support cash pickups in many countries worldwide. Other delivery options like mobile airtime top-ups, bill pay and door-to-door cash delivery help round this service out for some sending destinations. You'll also often be able to find promo codes to get a better deal if you're a first-time customer.