TSB Platinum Purchase Card review 2023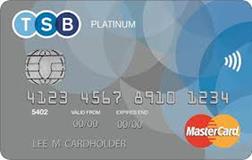 Representative example:

When you spend £1,200 at a purchase rate of 22.95% (variable) p.a., your representative rate is 22.9% APR (variable).

0% interest on balance transfers

15

months

0% interest on purchases

15

months
Our verdict
Take control of your spending with this dual interest-free period on purchases and balance transfers.
If you're about to make some big purchases, while paying off existing card debt, this could be a handy card to have in your wallet.
Despite being billed as a card for spreading the cost of purchases, it also boasts an introductory period of up to 15 months 0% interest on balance transfers. It's not the longest you can find among the so-called "matched" credit cards, but it's still very good.
There's no annual or monthly account fee, but if you do decide to transfer a balance from an old card, you'll incur a fee of 1.45% for 3 months reverting to 5%. This makes it less than ideal if the balance you need to transfer is quite big, in which case you might be better off with a card that focuses more on balance transfers than on purchases.
Finally, you might want to set an alarm for when the intro period is over. This card's revert rate isn't especially convenient, so you really need to pay off your balance before then, in order to avoid being charged any interest. Also, at that point this card won't have much in it for you and it may be time to shop around for a new one.
Pros
Over a year of 0% interest to focus on reducing existing card debt
Over a year to spread the cost of purchases
A relatively low balance transfer fee
No annual fee
Cons
Applicants with low credit scores are unlikely to be eligible
| | |
| --- | --- |
| Issuer | TSB |
| Network | Mastercard |
| Annual/monthly fees | £0 |
| Balance transfers | 0% for 15 months reverting to 22.95% |
| Balance transfer fee | 1.45% for 3 months reverting to 5% |
| Purchases | 0% for 15 months reverting to 22.95% |
| Purchases interest-free period | Up to 56 days |
| Cash advances | 28.95% |
| Minimum credit limit | £500 |
| Maximum credit limit | Subject to status |
| Additional cards available | 1 |
| Potential costs | ★★★★★ |
| Doing its job | ★★★★★ |
| Extras | ★★★★★ |
| Overall Finder rating | ★★★★★ |
| Overall customer rating | Not yet rated |
| | |
| --- | --- |
| Minimum monthly payment | 1% or £5 (whichever is greater) or the total of any interest, default fees and charges plus 1% of the outstanding balance. |
| Annual/monthly fees | £0 |
| Balance transfer fee | 1.45% for 3 months reverting to 5% |
| Foreign usage charge (EU) | 2.95% |
| Foreign usage charge (rest of world) | 2.95% |
| Cash advance fee | 3% (min. £3) |
| Late payment fee | £12 |
| Duplicate statement fee | £0 |
| Exceeding limit fee | £12 |
| Additional card fee | £0 |
| Dormancy fee | £0 |
| | |
| --- | --- |
| Minimum Age | 18 |
| Availability | Available to new customers |
The TSB Platinum Purchase Card is issued on the Mastercard network so it's accepted at more than 50 million merchant locations across more than 210 countries and territories.
How does it compare?
TSB's card
Other popular matched 0% deals
Table: sorted by length of 0% offer
Approval for any credit card depends on your status. The representative APRs shown represent the interest rate offered to most successful applicants. Depending on your personal circumstances, the APR you're offered may be higher, or you may not be offered credit at all. Fees and rates are subject to change without notice. It's always wise to check the terms of any deal before you borrow.
Repayment options
You can make manual repayments through TSB's app by logging in to your online banking or over the phone (0345 835 3846). Alternatively, you may wish to set up a direct debit.
A direct debit protects you from forgetting to make a repayment and either damaging your credit score, getting hit with a penalty fee (£12) or losing any promotional rates as a result. You could use a fixed-amount direct debit to ensure you've cleared your debt before the 0% period expires – simply divide your outstanding balance by 15 to see what you'll need to pay each month (this assumes you don't use the card for additional spending).
You can arrange a direct debit for repayments when you apply for the credit card. The table below shows the options available.
Choose from the following direct debit options for your monthly repayments:
| Minimum amount | Fixed amount | Fixed percentage | Full amount |
| --- | --- | --- | --- |
| | | | |
How to apply for this TSB deal
If you've compared cards and settled on the TSB Platinum Purchase Card, completing the secure online application form takes about 15 minutes. Before you apply, check that you meet the eligibility requirements and have the information and documents you'll need to make the process as straightforward as possible.
Frequently asked questions
What credit limit will I get with the TSB Platinum Purchase Card?
If TSB is able to offer you this deal, the offer will specify a personalised credit limit based on TSB's assessment of your situation. The minimum limit offered on this card is £500 and TSB does not specify a maximum. Once you've had the card for a while and shown TSB that you're reliable, you may wish to apply for a credit limit increase.
Can I withdraw cash using the TSB Platinum Purchase Card?
Although it's possible, withdrawing cash from a credit card account is generally not a good idea, as "cash-like transactions" (such as withdrawing cash at an ATM, getting cashback at the till, spending at a casino or buying currency) often incur steep fees and/or higher rates of interest.
The cash advance fee on the TSB Platinum Purchase Card is 3% (min. £3). For example, if you withdraw £50, you'll incur a fee of £3.00. Withdraw £250 and you'll incur a fee of £7.50.
The interest rate on this part of your balance will be 28.95%, which is 26% more than the standard purchase rate (chargeable from the day of the transaction – the card's usual "up to 56 days interest-free" grace period won't apply).
How much does it cost to use the TSB Platinum Purchase Card abroad?
Non-sterling transactions are subject to a 2.95% charge. For example, if you spend 200 euros (£171.26), it'll cost you around £5.05 in fees.
What is the minimum payment on the TSB Platinum Purchase Card?
Each month you must pay at least 1% of your balance at that point or £5.00 – whichever of the 2 figures is greater. So if you had, say, £450.00 outstanding, you'd pay £5.00, and if you had £2,000.00 outstanding, you'd pay £20.00.
Paying only the minimum required amount each month is generally not advisable as it makes it much harder to get debt-free before that introductory 0% period expires.
Finder credit card ratings
Our experts score matched/balanced credit cards to determine their value against similar products on the market. We look at a number of important factors, like the length of the introductory offer, balance transfer fees, any restrictions to the offer, plus the potential costs involved with running the card both in the short and longer term.
You can read more about our scoring criteria on our credit card methodology page.
Find the right card for you
Check a range of cards in minutes with no impact on your credit score
We show offers we can track - that's not every product on the market...yet. Unless we've said otherwise, products are in no particular order. The terms "best", "top", "cheap" (and variations of these) aren't ratings, though we always explain what's great about a product when we highlight it. This is subject to our
terms of use
. When you make major financial decisions, consider getting independent financial advice. Always consider your own circumstances when you compare products so you get what's right for you.