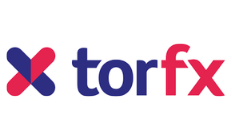 TorFX money transfer review
Get bank-beating exchange rates and no fees when you transfer with TorFX.
Finder rating
★★★★★
Expert analysis
TorFX will match any rate you're offered by a competitor
No cash-pickup facility
TorFX
is a foreign exchange provider largely located in Europe, with offices in the US, Australia, Europe and South Africa. It provides business and personal services for
international money transfers
, with a range of transfer options. You'll be provided with an account manager to help you navigate the process and offer guidance.
TorFX calculator
Enter the amount you want to send and the currency you want to send to, then click Calculate to see up-to-date TorFX rates.
Please note: You should always refer to quotes you receive from transfer services themselves directly for exact amounts as they may vary from our estimates.
TorFX pros and cons
Pros
Rate improver guarantee. If you find a better rate elsewhere, TorFX will match and exceed it. There is some smallprint to be aware of (you'll need to hold an account with the competitor and show proof of the rate) and TorFX reserves the right to withdraw it's offer if it's commercially unviable.
No fees. TorFX makes its money off the margin so you won't be charged any fees. Keep an eye on the exchange rate though.
Dedicated currency expert. TorFX assigns an account manager to you to help with the transfer process and any questions you might have.
No maximum limit. There is no upper limit on how much you can transfer, making it ideal for large money transfers.
Forex tools. You can use forward contracts, limit orders and stop-loss orders to get the best deal possible.
Cons
Exchange rate mark-up. TorFX adds a margin into the exchange rate (so you don't get the exchange rate you might see on Google). In fairness to TorFX, all money transfer services charge a fee or tweak the exchange rate – after all, they need to make money somehow.
Limited currencies. TorFX does cover popular remittance currencies but is lacking some of the more exotic currencies.
Only supports bank transfers. You can only send to bank accounts (you can't send cash).
Not so good for transfers under £2,000. For smaller transfers, you'll often get a more competitive rate elsewhere. Although TorFX does allow for transfers as small as £100, you're not likely to be contacted to activate your account.
How much are TorFX's transfer fees?
TorFX doesn't attach any transfer fees to its transactions. Instead, it makes its money from adding a markup to its exchange rate.
How are TorFX's exchange rates?
While TorFX does apply a margin to its exchange rates, it promises to keep them as close to the mid-market rate as possible. Keep in mind, that exchange rates fluctuate during the day, so the exchange rate you get will be set at the moment your transfer is confirmed.
Rate improver guarantee
TorFX will match any competitor's rate to make sure you get the most competitive rate in the market. You just need to:
Register with TorFX.
Show TorFX a screenshot or written quote of the better rate, including the date and time you received it.
…a couple of conditions do apply though:
You have to have an account with the provider you get the other quote from.
TorFX can't beat the rate if it's better than the mid-market rate.
This guarantee doesn't apply to transactions you've already agreed upon with TorFX.
What are the ways I can send money abroad with TorFX?
TorFX only supports bank-to-bank transfers, meaning you won't be able to send to a mobile wallet or to a cash pick-up location. In saying this, TorFX does have a range of features to help you make a transfer, including:
Spot contracts. Make an on-the-spot transfer.
Forward contracts. Lock in a favourable exchange rate now and send your money up to two years into the future.
Limit orders. Target a specific exchange rate, then TorFX makes the transfer when that rate is met.
Stop-loss orders. Wait for a better rate, but lock in a worst-case rate should the market move against you.
Business transfers. Experts can help your business control forex risks and protect your profits. Services include risk management as well as overseeing any regular overseas payments for your business invoices.
How to send money transfer online with TorFX
In order to make a transfer with TorFX you will first need to register for an account.
How long does a TorFX money transfer take?
A transfer with TorFX should reach your recipient on the same day. With some of the less-popular currencies, transfers can take up to two days.
What payment methods does TorFX accept?
You can pay for your TorFX money transfer through a bank transfer. Unfortunately, you are unable to pay with cash or a card. Once you're confirmed your transfer with TorFX, you'll be given the bank account details to transfer your money to.
Is TorFX safe to use?
Yes, based on some key factors, we think that TorFX is a legitimate and widely trusted money transfer service. Firstly, it's authorised and regulated in the UK as an "Electronic Money Institution" by the Financial Conduct Authority (FCA). Whichever service you end up using for your next overseas transfer from the UK, make sure it's authorised by the FCA – you can check on the FCA's Financial Services Register.
Because it's an e-money institution and not a bank, your funds (while held by TorFX) won't be protected under the Financial Services Compensation Scheme (FSCS), but that's quite standard among money transfer companies. And as part of its FCA regulation, TorFX is required to safeguard all client funds and keep them separate from its own funds.
TorFx didn't spring up yesterday – it's been around since 2004 and appears to have built a viable and sustainable business from its Penzance HQ. It now has offices in Europe, Australia, Singapore the US and South Africa, and it's far from faceless – having built a name for itself as a human-first service that's all about the expert support. These factors put it in the opposite camp to the many competing self-service, app-only, money transfer start-ups which can struggle to become viable in the longer-term after early investment dries up.
TorFX states that it now processes more than 10 billion pounds in forex and international payments annually for more thatn 420,000 private individuals and businesses, and employs more than 550 people. It's also a regular award-winner and fares well on review sites. As of October 2023 almost 7,000 customers have rated TorFX 4.9 out of 5 (excellent) on TrustPilot, with a huge number calling out their personal account handler as being helpful and friendly.
TorFX is also regulated down under by the Australian Securities and Investments Commission (ASIC).
How does TorFXcompare to other money transfer services?
Table: sorted by promoted deals first
Our table below lets you compare services you can use to send money abroad. Compare fees, exchange rates and discounts from different money transfer services, and when you have made your choice, click Go to site.
Want to compare TorFX with other services side-by-side?
The verdict:
Is TorFX any good?
Yes, TorFX is an excellent choice if you appreciate having expert human support to help you navigate a transfer of a larger sum. Your dedicated account handler can even help you to set rate targets, forward contracts or stop losses (learn more about forex tools for overseas transfers) to remove much of the uncertainty in moving money across borders. Those currency exchange tools (and the accompanying expert support) aren't necessarily reflected in live calculator comparisons, but can still translate into meaningful savings.
For smaller, self-service transfers, that expert, human element counts for less and you may prefer to opt for an app-first transfer service like, say, Paysend. And for less-common currencies or for a cash-pickup service you may prefer to opt for the likes of WorldRemit.
Frequently asked questions