Online stock trading courses
Master the art of investing in the stock market with these educational tools.
Using an online stock trading course to educate yourself before trading could save you money down the line. Many online resources offer you expert advice and training, from free online stock trading courses on YouTube to full courses capable of setting you on the path to become a stock broker. In no particular order, let's take a look at some popular online trading courses.
What makes a good stock trading course?
A good trading course offers insights from successful traders who provide live trading sessions and verifiable results. However, these programs often cost more than $100 each month, which may not be accessible to anyone.
Because of that, we included stock trading courses by popular brokerage firms that are free to access and provide a vast library of educational resources. If you have time to learn but you're not yet willing to pay for the course, free brokerage courses are a solid alternative to learn about stock trading.
Interactive Brokers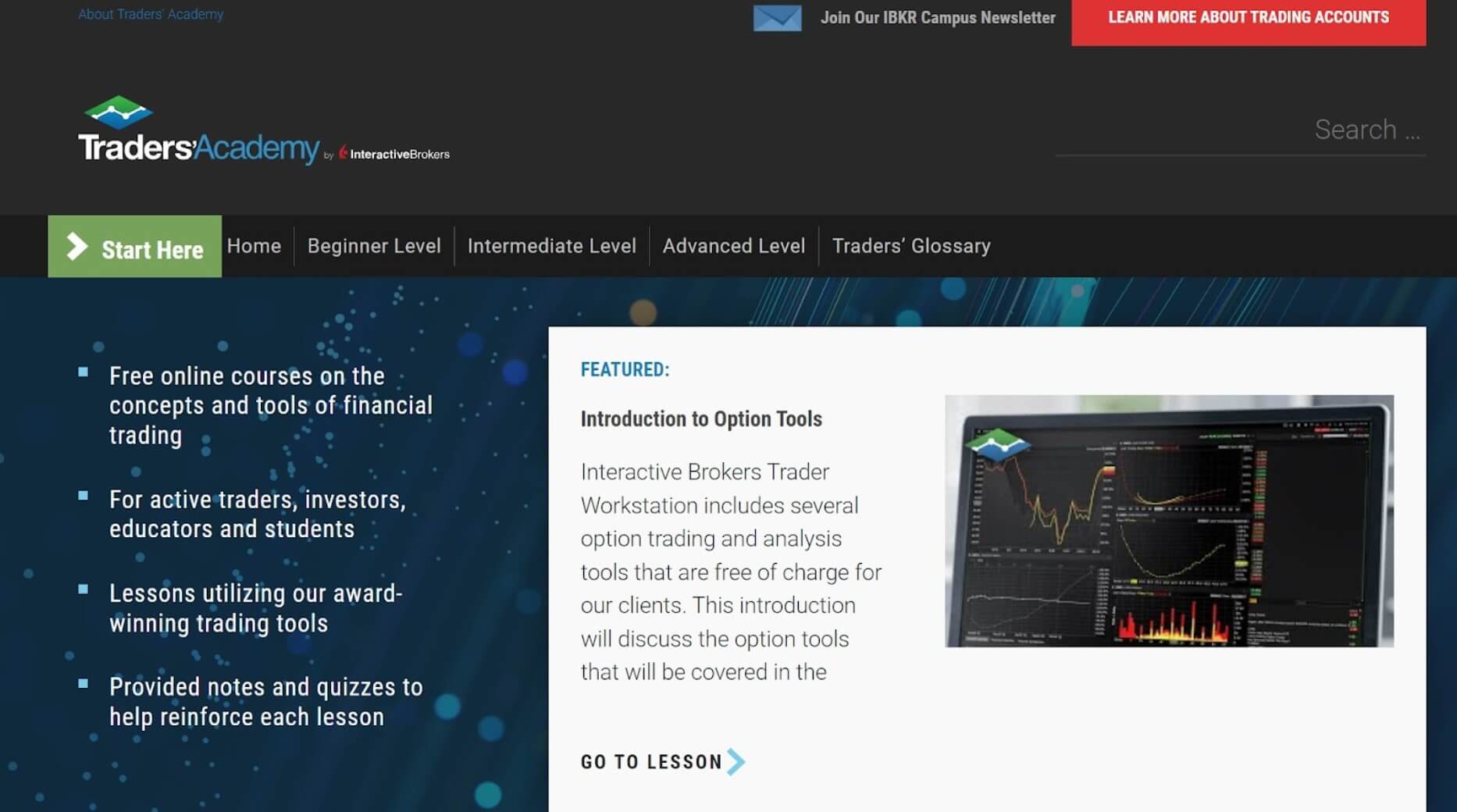 Traders' Academy offers courses from macroeconomics and taxes to options, futures and stock trading. This makes it useful for beginners and advanced traders alike.
The courses are a combination of video and text formats, and there's a quiz you can take once you're done. What's more, it's completely free and available to anyone, regardless of whether you have an Interactive Brokers account or not.
On the downside, you won't find any direct coaching or live trading sessions with experts.
Highlights
Vast library of online courses
Free access
Beginner to advanced
No direct coaching
No community chat roomsd
TD Ameritrade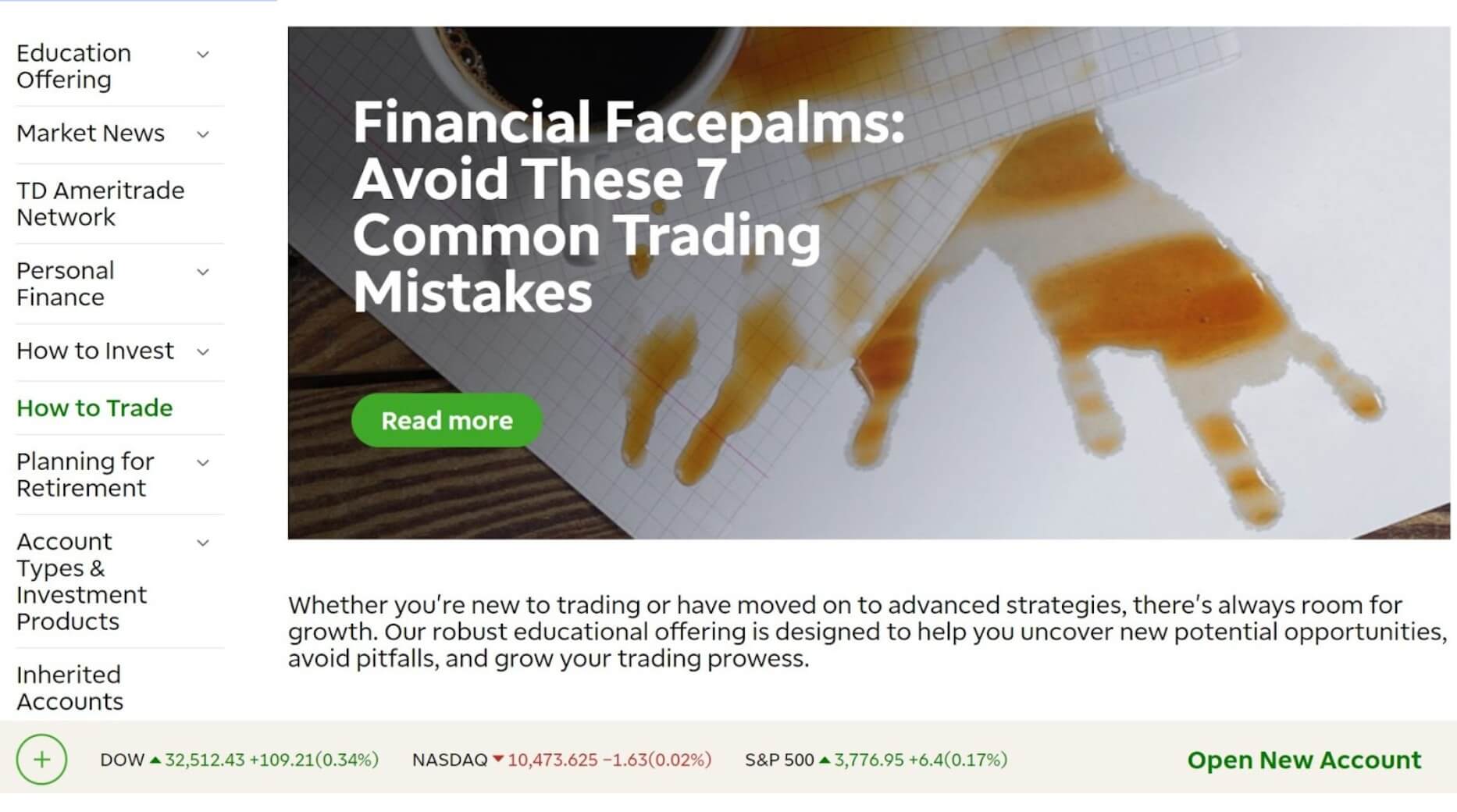 Similar to Interactive Brokers, TD Ameritrade offers a wide range of courses. Its stock trading course covers technical analysis in extensive detail. Technical analysis uses historical price movements to predict future prices, and this is a tool used by day traders and swing traders.
The course is a combination of short- and long-form video formats as well as written articles. Anyone can access these lessons even without a TD Ameritrade account.
However, there are no live-trading or coaching sessions.
Highlights
Vast library of courses
Free access
Beginner to advanced
No direct coaching
No community chat rooms
Investors Underground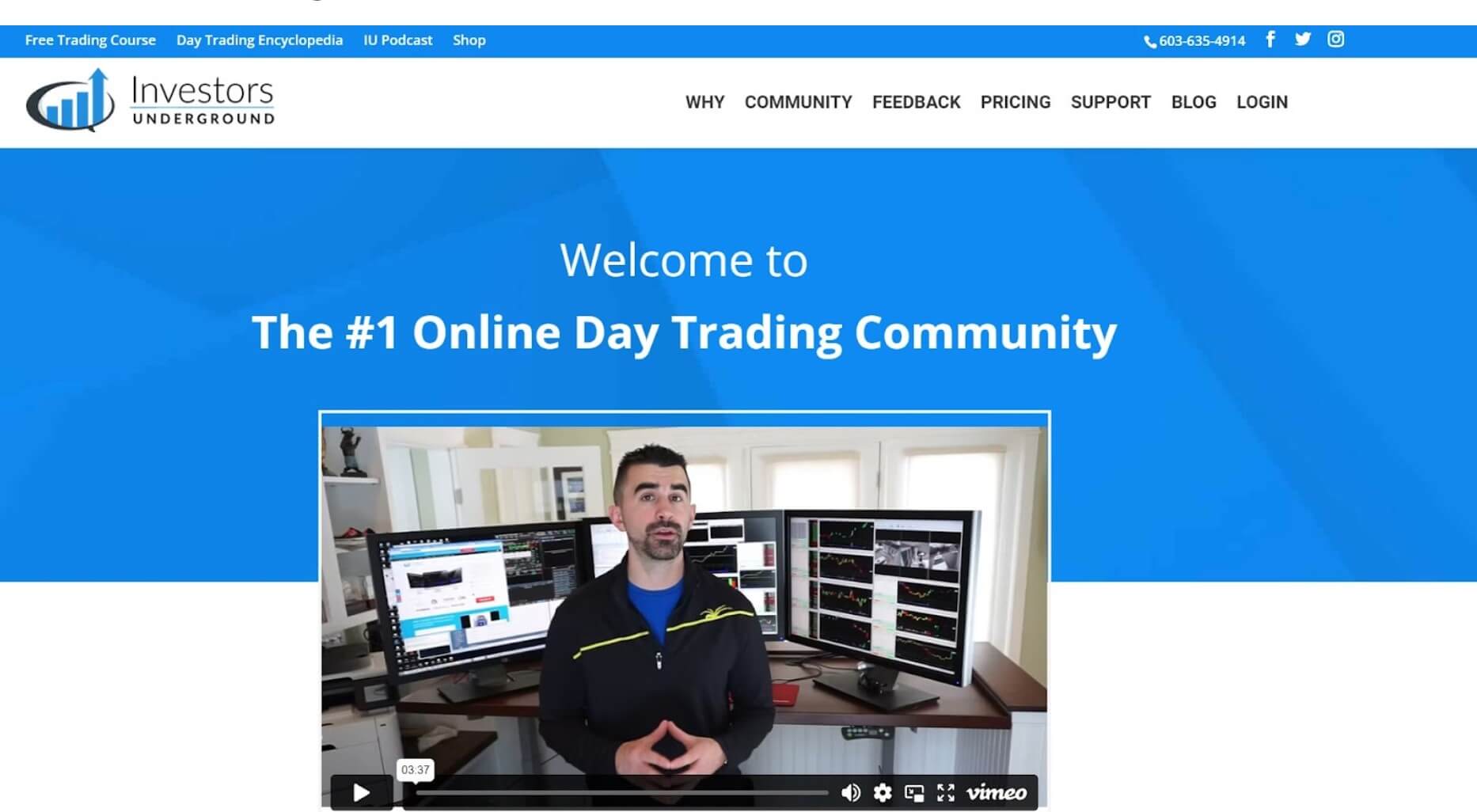 Investors Underground (IU) is not only a stock trading course, but it's a popular stock trading chat room as well, where you can find information and know-how from investment professionals. There are more than 1,000 educational videos for beginners and advanced traders alike.
The program is mainly designed for day traders and momentum traders. Once you're done with the program, you'll understand advanced technical analysis and you should be able to quickly understand chart patterns.
But if you don't have time for this, the program also offers daily watch lists that cover top stocks of focus for the upcoming day. The team behind IU provides the trading setup in each watch list and they explain the game plan for each stock. This can help you learn in real time, something that the free stock trading courses lack.
However, the course program comes with a steep price, starting from $297 per month or $1,897 annually, without a free trial.
Highlights
Real-time trading events and stock watch lists
Access to dedicated chat rooms
Beginner to advanced
No free trial
Membership starts from $297/month
Bullish Bears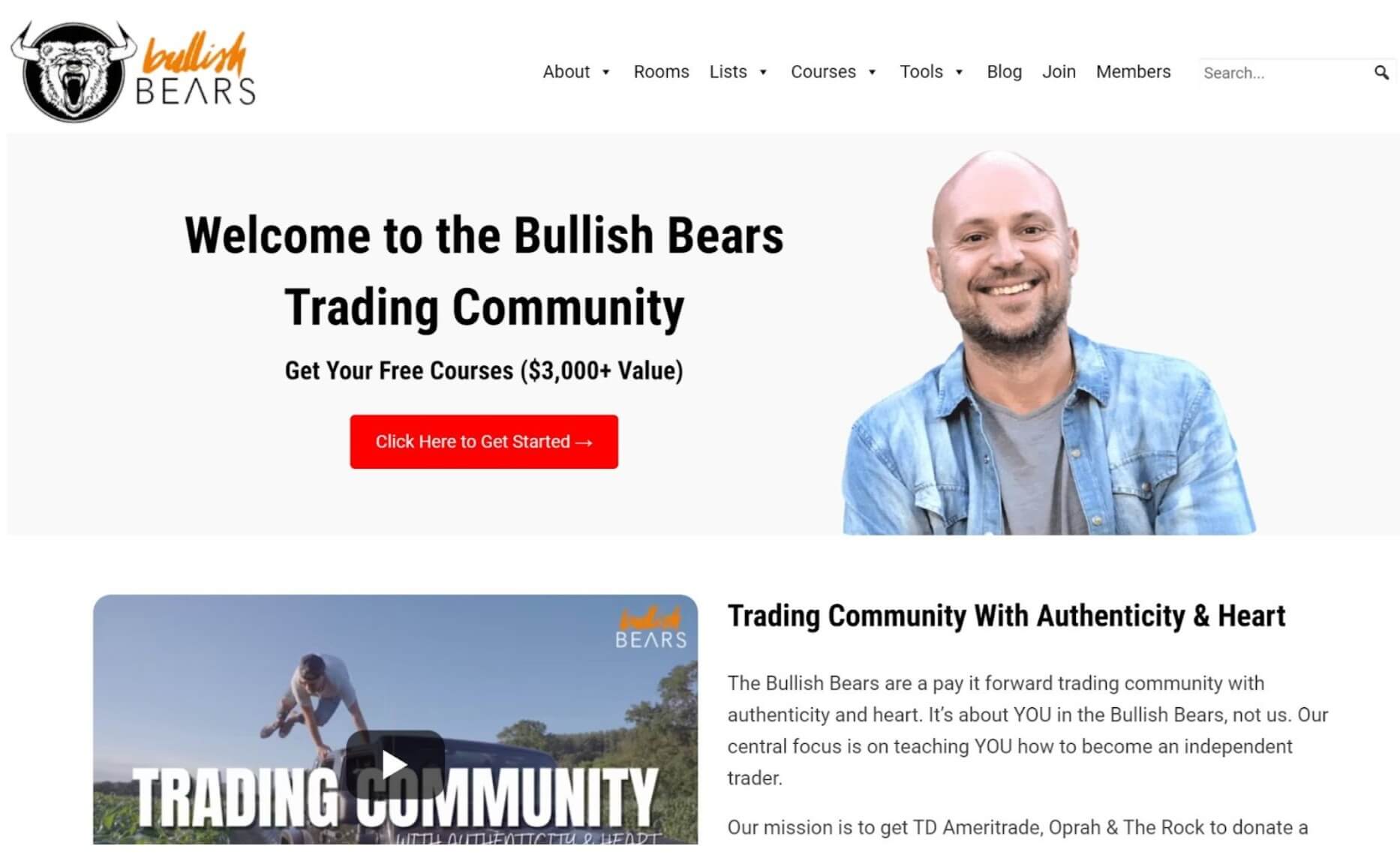 Bullish Bears offers premium stock trading courses for a fraction of the price required by most stock trading courses. What's more, you get 10 free courses simply by signing up with your email, which can give you a glimpse of what to expect with the full package.
The trial package includes enough information to get you from beginner to advanced stock trader with ease.
Once you complete your online course, you can join the program starting from $47/month. Membership gives you access to community trade rooms, live streaming sessions, real-time teaching and trading tools among other perks.
Highlights
Real-time trading events and coaching
Access to discord chat rooms
Beginner to advanced
No free trial
Membership starts from $47/month
More on investing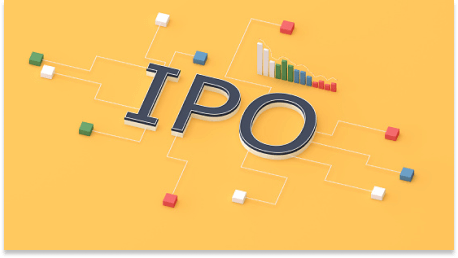 Buying an IPO is as simple as buying any other stock, but not every trading platform offers IPO stocks.
Read more…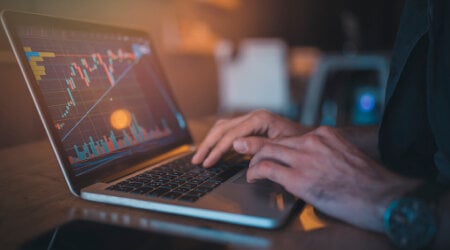 Your simple and straightforward guide to ETFs, how they work and the different types available.
Read more…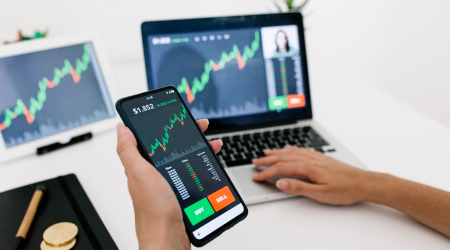 Find out how stock lending works, the extra income you could potentially earn and the risks you should be aware of. Plus, compare stock trading platforms that offer stock lending.
Read more…
Information on this page is for educational purposes only. Finder is not an advisor or brokerage service, and we don't recommend investors to trade specific stocks or other investments.
Finder is not a client of any featured partner. We may be paid a fee for referring prospective clients to a partner, though it is not a recommendation to invest in any one partner.